Blink-182's Tom DeLonge Hunts Down Alleged Sexual Predators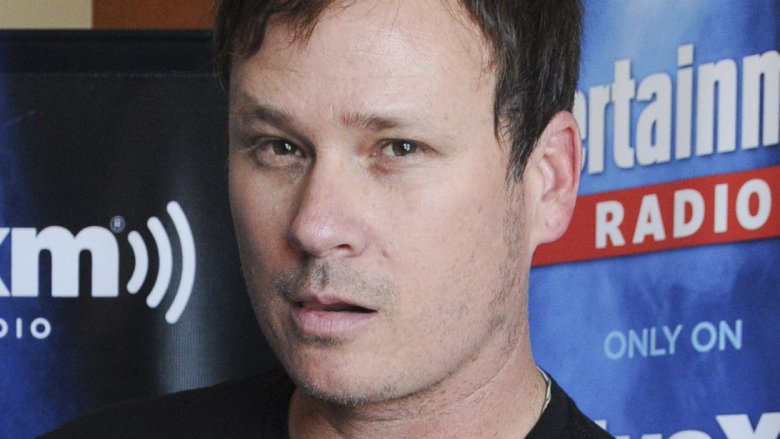 Getty Images
The singer opened up on social media, accusing two men of trying to kidnap his 15-year-old daughter's friend.
Sharing photos of the alleged predators on Facebook on Saturday, July 29, 2017, Tom DeLonge wrote, "THESE A**WIPES ARE GOING TO JAIL FOR TRYING TO [KIDNAP] A 15 YEAR OLD GIRL 48 HOURS AGO."
"She grew up with my family and my bandmates. We then banned together in Encinitas and we all posted about it," he recounted to his fans. "Then, about 10,000 San Diego people were looking for these d****bags and their ugly truck. After they staked out 2 MORE [ELEMENTARY] SCHOOLS YESTERDAY, the f***ing idiot drove back into the SAME F***ING NEIGHBORHOOD where everyone was looking and wiring to crucify him."
According to DeLonge, a SWAT team soon took one of the men down, getting information from him about the other suspected predator. But while DeLonge, 41, is no doubt happy that the police were able to apprehend at least one of the men, he remains determined to get to the bottom of the whole incident.
"Still trying to connect all dots to see if it goes all the way to human trafficking and any other horrible sex crimes," DeLonge, a well-known conspiracy theorist, concluded. "But as a Father, I can speak for all other Fathers, these guys are lucky they were grabbed by police and not us."
The previous Thursday, DeLonge shared a police sketch of one of the suspects and their vehicle, encouraging anyone with information about the man to call either the Sheriff's Department or Crime Stoppers.
Fox 5 News reports that the teen who was allegedly nearly kidnapped said she was in her driveway when a man came up behind her, pushed her to the ground, and attempted to drag her toward his truck, where another man waited. She reportedly fought back and managed to escape, running inside her home.
The news source notes that the man in custody has been identified as 28-year-old Jeremiah Owens, who was arrested and booked into Vista Jail. Owens reportedly faces charges of kidnapping with the intent to commit rape, false imprisonment, assault with the intent to commit rape, and conspiracy.
Glad DeLonge was around to help with the case!