Strange Facts About Chip And Joanna Gaines' Marriage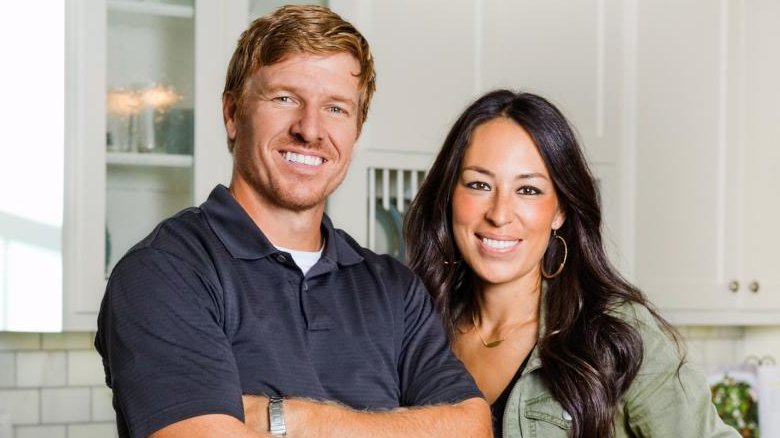 Fixer Upper stars Chip and Joanna Gaines have one of the most relatable and enduring marriages both inside and outside of Hollywood (or, to be specific, Waco, Texas). But like every couple, they've had their fair share of hiccups. From money problems to those two times Chip left his son at home alone, here are all the times Chip and Joanna's relationship felt like a true, um, fixer-upper.
They didn't like each other right away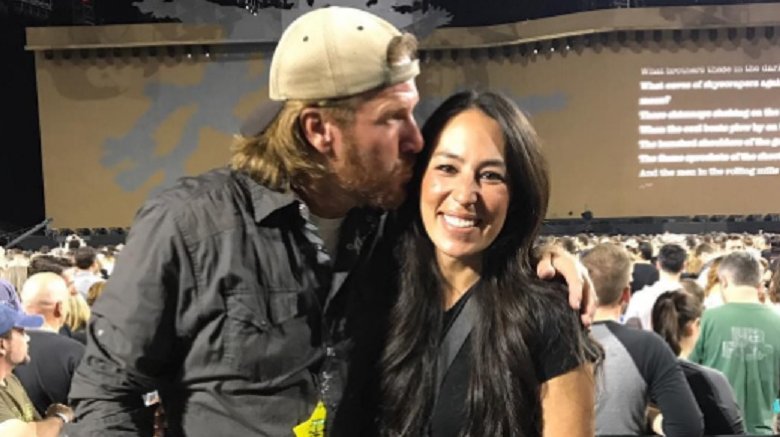 Although they have incredible chemistry on Fixer Upper, Chip and Joanna's relationship wasn't exactly love at first sight. In fact, according to their memoir, The Magnolia Story, their first date was filled with late arrivals, too much talking, and a bit of a shrug.
"I liked stability. I liked safety. I liked traditional and I liked being on time. And this Chip with the beet-red face wasn't any of those things," Joanna wrote (via NPR). "I did think he was kind of fascinating, though." She added later, "I was spinning a bit, but I certainly didn't fall instantly head-over-heels for him or anything like that."
"It wasn't exactly a love at first sight for me, either. It was a fun date, but I'd been on lots of fun dates," Chip agreed.
Despite their initial reservations, both Chip and Joanna admitted something was different. In fact, Joanna claimed that on that very night, a voice inside her head told her, "That's the man you are going to marry." She wrote, "Honestly, if it wasn't for that voice, I'm not sure I would have stuck it out through all the ups and downs of dating a guy like Chip." 
Chip waited months to ask her out again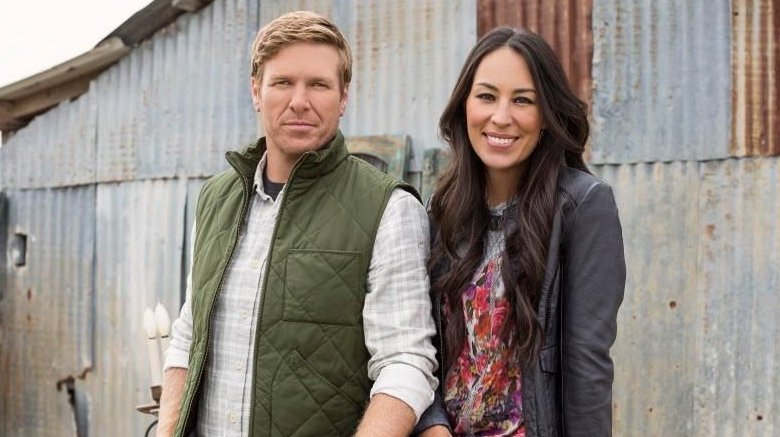 If you've seen Fixer Upper and know Chip's goofy personality, it probably won't surprise you that Chip waited months to ask Joanna out on a second date, all because of a silly bet. But back then, Chip's radio silence left Joanna totally confused.
"We made plans to go get coffee the following week [of our first date], but I had to cancel," Joanna wrote in The Magnolia Story (via NPR). "I hurt my back. In fact, I needed to go into the hospital for surgery, and I let Chip know that. He seemed real concerned and wished me luck—and then he didn't call me again. He didn't send flowers to the hospital. Nothing."
She wrote later, "Our first date happened at the end of October, and it wasn't until after the turn of the New Year—early January something—that I finally got another phone call from him. 'Hey, Jo, I just wanted to say that I really enjoyed our date, and I think we ought to stop playing all these games,' he said. I was sitting there thinking, What games is this guy talking about?"
"I'd made a bet with [his roommate] to see who could hold out the longest before calling our dates back. I really wanted that fifty dollars from John! That's the only reason I didn't call," Chip argued, though he later admitted he was dating a few girls at the time. "But I did want to win that fifty dollars, and it was killing me because I kept thinking about you and I really did think you were going to call any day now!"
They've been sued a number of times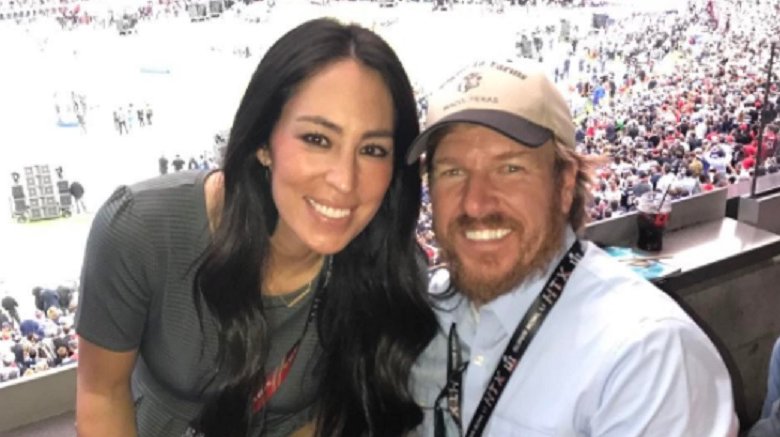 They've had major financial problems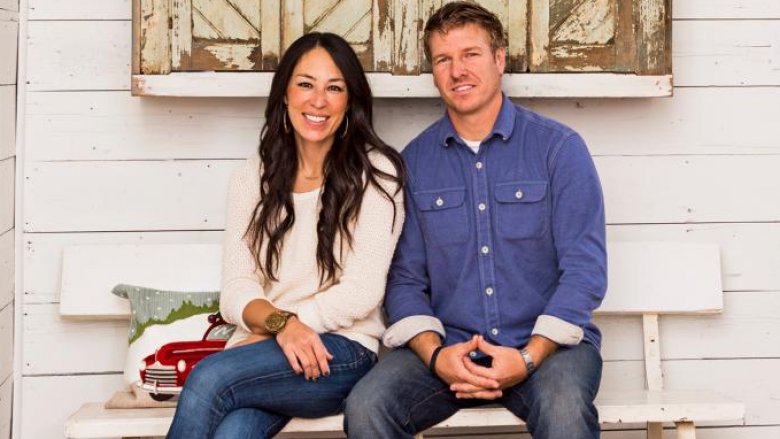 Like many newlyweds, Chip and Joanna faced their fair share of financial struggles in their first years of marriage. 
"I remember when we first got married the only money we had was what was in Chip's pocket," Joanna told People in May 2017. "He always had a wad of cash, but we were broke. If I needed to go grocery shopping it's whatever was in his pocket. That's how we paid the bills."
According to Radar Online, the couple racked up a lot of debt as the years went on and the family grew. Again, that's not all exactly unusual, except when your debt lands your husband in jail...
Unpaid fines sent Chip to the slammer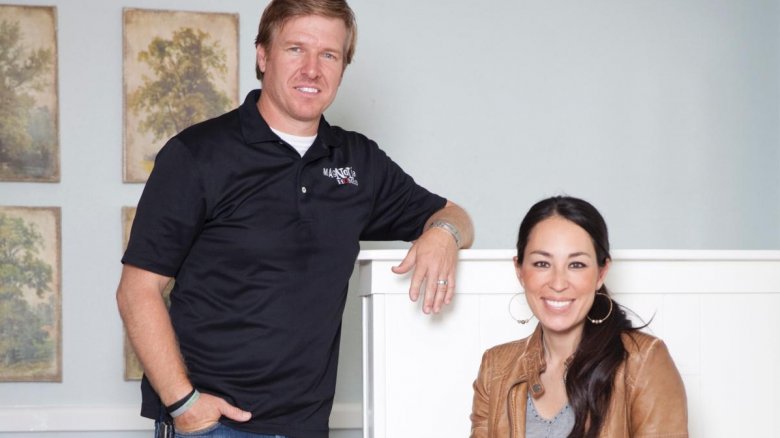 According to The Magnolia Story (via Radar Online), Chip and Joanna once got into a spat with an old neighbor who often called animal patrol on the couple when she see their dogs roaming around unsupervised in their neighborhood. Unfortunately for the Gaines, they eventually racked up about $2,500 worth of fines, which they could not afford at the time and thus, did not pay. 
Long story short: police eventually went looking for the money, which, through a series of unfortunate incidents, led to Chip getting put behind bars. In fact, the situation got so rough that Joanna reportedly had to clear out their store's register to post Chip's $800 bond.
Of course, the duo is now reportedly worth millions, but, still...Yikes!
They belong to a highly controversial church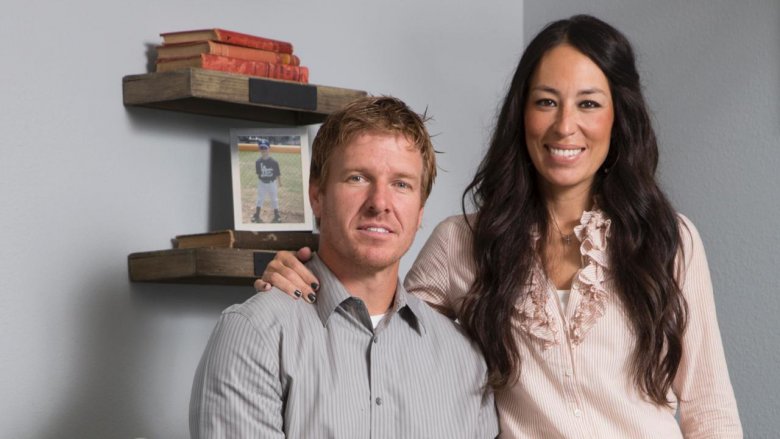 Chip and Joanna found themselves in hot water in November 2016 after BuzzFeed discovered that the Church they belong to, as well as its pastor, Jimmy Seibert, are "firmly against same-sex marriage." Unable to obtain a response from Chip and Joanna, BuzzFeed proceeded to wonder where the Gaines family stood on same-sex marriage and if HGTV would ever allow a same-sex couple to appear on Fixer Upper.
The article stirred up a lot of controversy, including backlash from members of the conservative community, reported Business Insider. HGTV responded within days, saying, "We don't discriminate against members of the LGBT community in any of our shows. HGTV is proud to have a crystal clear, consistent record of including people from all walks of life in its series."
Chip addressed the controversy in a blog post written in January 2017. "Joanna and I have personal convictions. One of them is this: we care about you for the simple fact that you are a person, our neighbor on planet earth," he wrote (via Cosmopolitan). "It's not about what color your skin is, how much money you have in the bank, your political affiliation, sexual orientation, gender, nationality or faith." He continued, "That's all fascinating, but it cannot add or take away from the reality that we're already pulling for you. We are not about to get in the nasty business of throwing stones at each other, don't ask us to cause we won't play that way."
Joanna's reaction to Chip saying 'I love you' was weird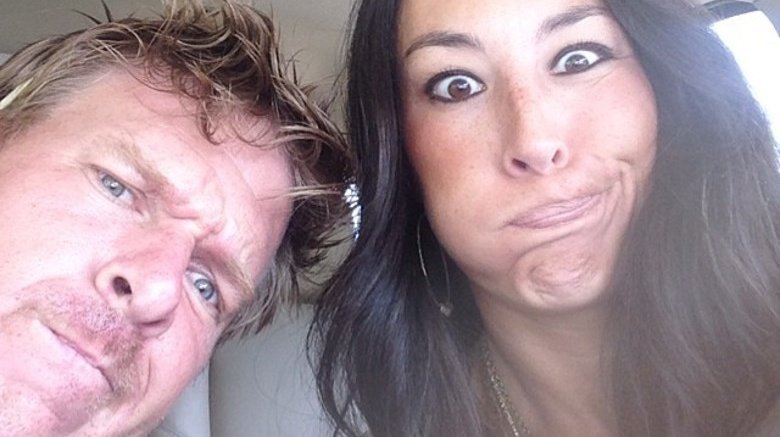 According to The Magnolia Story,(via CBN), Chip decided to say "I love you" to Joanna for the first time four months into their relationship. Her response? An awkward "thank you."
"He grabbed the basketball from under my arm and stormed off with it like a four year old," Joanna recalled. 
Added Chip, "I really thought, 'What in the world is wrong with this girl?'... Am I dating an emotionless cyborg or something?"
Fortunately for Chip, Joanna reciprocated when he said those three loaded words two weeks later, according to E! News.
They're battling divorce rumors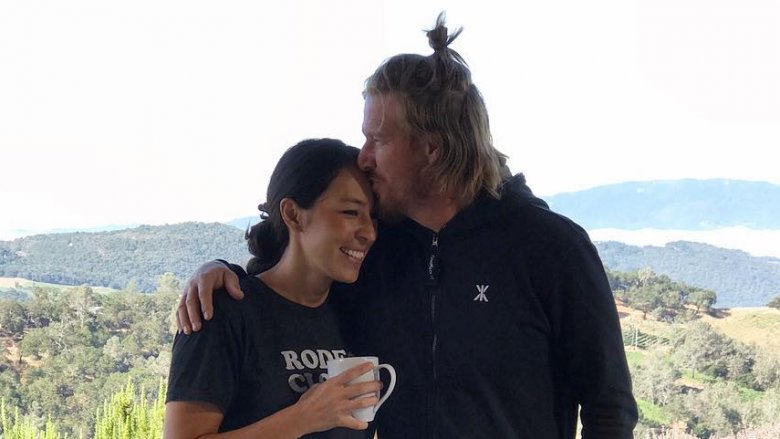 Like most famous couples in Hollywood, Chip and Joanna have faced their fair share of rumors alleging that their marriage is on the rocks. In fact, the chatter has grown so loud in recent months that both Chip and Joanna have been forced to speak out.
In August 2017, after a Twitter user complained that she was sick of hearing rumors that Chip and Joanna were splitting, Chip responded (via People) that it "won't ever happen." 
The following month, he and Joanna addressed the rumors together, admitting to the Today show that they hadn't anticipated the tabloid frenzy. "It's funny, I mean, when I think about these circumstances, I think they're hilarious," Chip said (via E! News). "I'm like, I can't believe that these things are happening to us. Because part of me thinks, who would care about that?" Joanna added, "I think for me, even from the beginning, just because I don't do great with seeing that kind of stuff, reading into it, I just don't know what's going on. So then I'll hear someone come up to me and say, 'I hear you and Chip are getting a divorce.' I'm like, 'Where did you hear [that]?' I don't know any of this is going on. So we do our due diligence in letting people know as much as we can, 'This isn't us. Don't be scammed.'"
Considering they're one of the few remaining examples of true love in Hollywood, we really, really hope what they said is true.
They abruptly ended their show
Given all the success they've had with Fixer Upper, one would assume the show would run for at least 10 years, if not well beyond its upcoming fifth season.
But to the shock of everyone, Chip and Joanna announced in September 2017 that thee fifth season would be the last. "It is with both sadness and expectation that we share the news that season 5 of Fixer Upper will be our last," the couple said on its blog. "While we are confident that this is the right choice for us, it has for sure not been an easy one to come to terms with. Our family has grown up alongside yours, and we have felt you rooting us on from the other side of the screen. How bittersweet to say goodbye to the very thing that introduced us all in the first place."
Despite the tabloid gossip, Chip and Joanna insisted all was well on the home front. "Our family is healthy and our marriage has honestly never been stronger," they wrote. "This has nothing to do with a fraudulent skincare line or anything else you'll inevitably read. This is just us recognizing that we need to catch our breath for a moment. Our plan is to take this time to shore up and strengthen the spots that are weak, rest the places that are tired and give lots of love and attention to both our family and our businesses."
That's all well and fine, but still, kinda weird, no?