Famed Harry Potter Actor Robert Hardy Dead At 91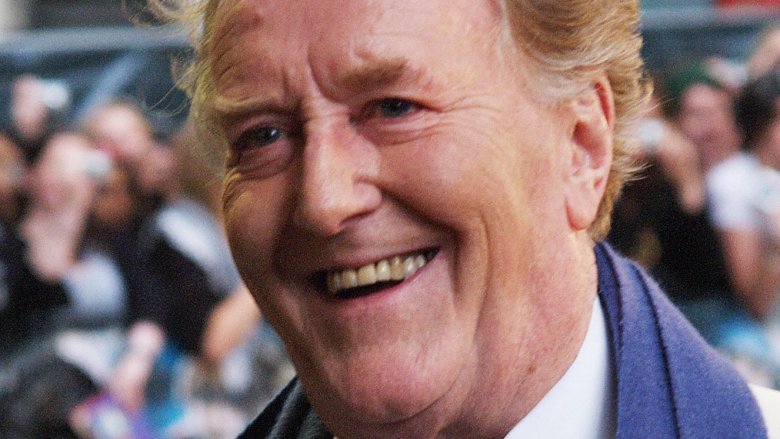 Getty Images
The British actor has died.
BBC reports that Robert Hardy passed away at Denville Hall, a retirement home for actors. He was 91 years old.
Hardy is best known for playing Minister of Magic Cornelius Fudge in the Harry Potter series, as well as for his frequent portrayals of Winston Churchill. He also appeared in projects like All Creatures Great and Small and Sense and Sensibility.
Hardy, who was married to Elizabeth Fox from 1952 until 1956 and to Sally Pearson from 1961 until 1986, is survived by his three children, Emma, Justine, and Paul, People notes.
His children told BBC that their father had a "tremendous life" and "a giant career in theatre, television and film spanning more than 70 years."
They continued, "Dad is also remembered as a meticulous linguist, a fine artist, a lover of music and a champion of literature, as well a highly respected historian, and a leading specialist on the longbow."
"Gruff, elegant, twinkly, and always dignified," Hardy's family added, "he is celebrated by all who knew him and loved him, and everyone who enjoyed his work."
Our thoughts are with Hardy's loved ones during this time.