Lena Dunham Accuses American Airlines Employees Of 'Transphobic Talk'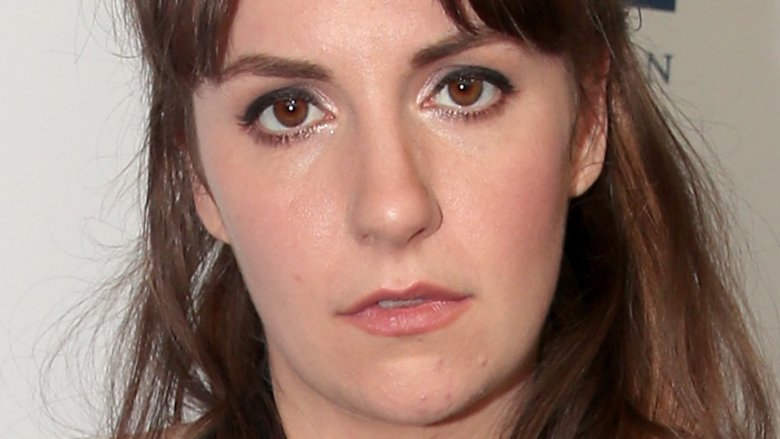 Getty Images
The Girls star is not pleased with her recent airport experience.
After finding herself stuck at the airport due to a delayed flight, Lena Dunham overheard an offensive conversation between two American Airlines employees—and she didn't keep quiet about it.
"Not gonna call out the airline who delayed cuz s*** happens BUT I did just overhear 2 @AmericanAir attendants having a transphobic talk," the actress tweeted out in the early morning on Thursday, Aug. 3, 2017.
The 31-year-old added, "At this moment in history we should be teaching our employees about love and inclusivity @AmericanAir. That was worst part of this night."
American Airlines soon replied to Dunham's tweets, writing, "Your comments have us concerned. Please meet us in DMs with your record locator and details."
Of course, Dunham messaged the airlines, sharing screenshots of their exchange with her 5.5 million followers. She started the conversation by describing the incident in question, noting that two female employees allegedly said that "trans kids are a trend" and that they'd "never accept trans child."
American Airlines responded to Dunham's concerns, asking her for details about her gate location in an effort to, presumably, track down the employees in question.
Well this night just keeps evolving pic.twitter.com/gYfXadYBUH

— Lena Dunham (@lenadunham) August 3, 2017
#acrossfromthewinebar pic.twitter.com/53kvyInQyZ

— Lena Dunham (@lenadunham) August 3, 2017
The Lenny Letter founder later addressed her Twitter followers once more, encouraging them to perform small acts of kindness to others. "For those who followed my airport saga yesterday, here's my takeaway: these days it's the little things. A smile. Offering a seat. Respect," she wrote.
Dunham added, "We can't afford to treat each other like cattle when we have a government that does. Being trapped at the airport filled me with love!"
We wish all travelers would be as kind while waiting on their flights.