Katrina Law Was In These Hallmark Movies Before Starring In NCIS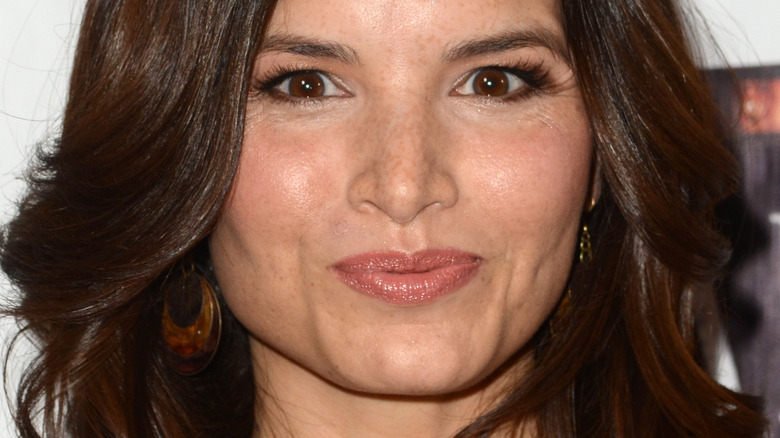 Kathy Hutchins/Shutterstock
Katrina Law is known for playing strong, no-nonsense women in action dramas. The actor has featured in a slew of small-screen shows, including "Hawaii Five-O," "Sacred Lies," and "Training Day," per IMDb. But these days, she's best known for playing Agent Jessica Knight on the long-running CBS staple "NCIS," where she became a full-time cast member in Season 19. But she's not all about the handcuffs and guns.
According to her website, the actor is also a singer, performing with the band Soundboard Fiction. She's a big-hearted charity worker as well, supporting organizations like Kitt Crusaders, Children's Miracle Network, Variety Children's Charity, and The International Rescue Committee. According to Outsider, Law has shown off her softer side on TV too, having appeared in several Hallmark movies — talk about playing out of type! It seems hard to believe, but Katrina Law was in these Hallmark movies before starring in NCIS.
Katrina Law played a tabloid reporter in a Hallmark movie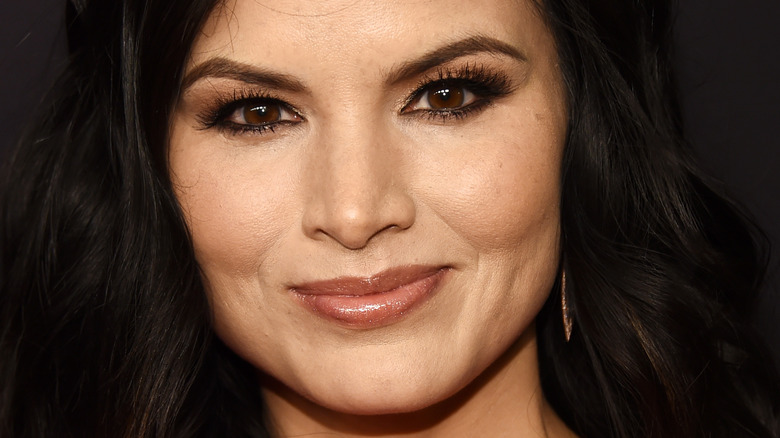 Amanda Edwards/Getty Images
Katrina Law has acted in a total of three Hallmark movies. The first was 2013's "Snow Bride," in which she portrayed a muckraking journalist named Greta Kane. According to the Hallmark Channel website, Kane is "a tabloid reporter at 'Pulse! Gossip' in Los Angeles" who's tasked with scoring the scoop by sniffing out scandal among Hollywood's A-list elite.
In a twist of casting fate, "Home Improvement" actor Patricia Richardson – who guest-starred on "NCIS" playing Special Agent Timothy McGee's mother-in-law — appeared alongside Law in "Snow Bride, per IMDb. Richardson said she had no idea she was about to cross paths with her fellow co-star when she walked on the CBS set, having not watched the show since Law had joined the cast. "One of the best [Hallmark or Lifetime Christmas movies] I ever did was with Katrina, and it was called 'Snow Bride,'" Richardson told TV Insider in 2021. "She was so funny in that, wasn't she great? And so when I saw her, I was like, 'Katrina!'" I've been following her on Instagram ever since."
Katrina Law's connection with Hallmark involves family ties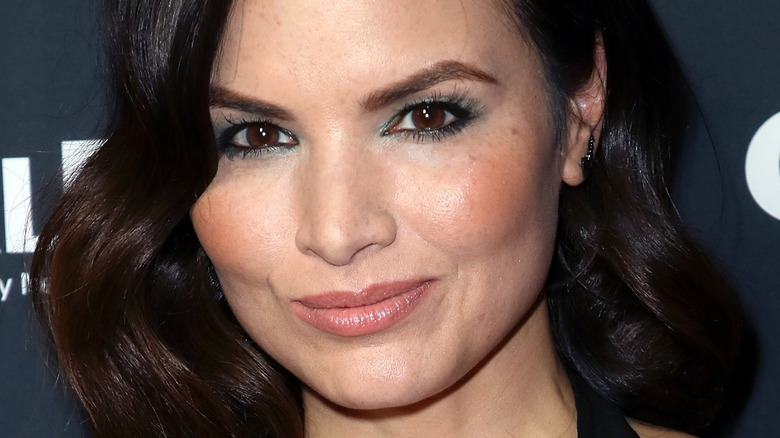 David Livingston/Getty Images
According to IMDb, Law also appeared in 2015's "12 Gifts of Christmas," playing an out-of-luck painter who's hired by a buttoned-up marketing exec to pick out the perfect prezzies for his family. (Cue the inevitable love story.) After that, Law starred in 2020's "Christmas with the Darlings." Per Hallmark Channel, Law plays (another) Jessica –- although this one's far removed from her "NCIS" Jessica. She's a P.A. who ends up subbing as a nanny for her uber-rich boss' orphaned nephew and two nieces for the Christmas holiday. Aww! (Cue the inevitable...)
So, why all the smooshy holiday love? Law herself was quick to explain it all in a 2020 interview with TV Fanatic. "It's great because [I have] a one-year-old daughter, so it's nice knowing that this channel can be on, and I don't have to worry about something horrible or inappropriate popping up," said Law. "I love that it's a family-friendly, feel-good network."
Aside from that, it turns out there's a literal family connection at play. Screenwriter Tracy Andreen, Law's sister-in-law, wrote two of the three movies. "I think she's brilliant, I think she's talented, and I think she writes really fun, creative, heartwarming, funny stories," Law said of Andreen to TV Insider. The actor told TV Fanatic her sister-in-law actually writes the scripts with her in mind. "Whether or not they get offered to me is a different story," she admitted. "But she definitely pitches me as the lead."