Ozzy And Sharon Osbourne Have Officially Had Enough Of LA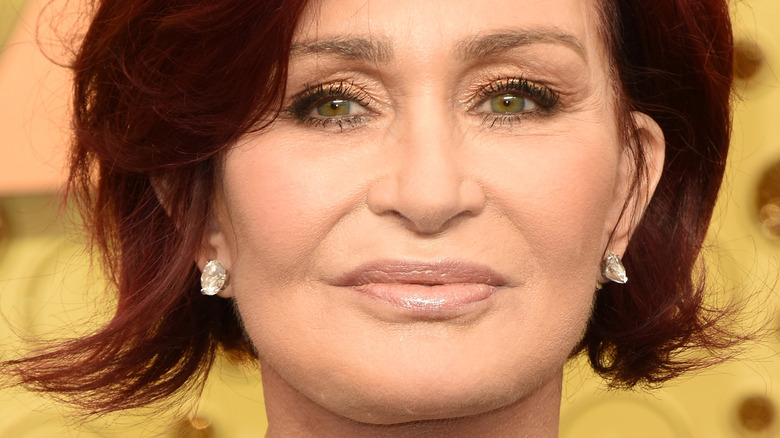 Kathy Hutchins/Shutterstock
Ozzy and Sharon Osbourne are over Los Angeles! Mirror UK reported the British couple has fallen out of love with their adopted hometown of L.A. It's been a tough two years for Ozzy and Sharon. In January 2020, Ozzy revealed he was battling Parkinson's disease. The celebrity couple talked about Ozzy's sad diagnosis during an interview on "Good Morning America." Sharon explained to GMA's Robin Roberts that her husband has stage 2 Parkinson's. Sharon said, "There's so many different types of Parkinson's; it's not a death sentence by any stretch of the imagination, but it does affect certain nerves in your body."
Then, in 2021, Sharon exited "The Talk" after an argument with her co-host about racism led Sharon to defend Piers Morgan. After Meghan Markle and Prince Harry's infamous Oprah Winfrey interview, Morgan ranted about Meghan and walked off "Good Morning Britain." Sharon defended Morgan's actions during an argument with co-host Sheryl Underwood about racism. After the explosive incident, Sharon took a break from "The Talk" and ultimately left the daytime talk show permanently one month later. CBS' statement when Sharon left "The Talk" read, "The events of the March 10 broadcast were upsetting to everyone involved, including the audience watching at home. As part of our review, we concluded that Sharon's behavior toward her co-hosts during the March 10 episode did not align with our values for a respectful workplace." 
But that's not the only reason why Ozzy and Sharon have had enough of Los Angeles.
Ozzy and Sharon Osbourne are leaving L.A. for the UK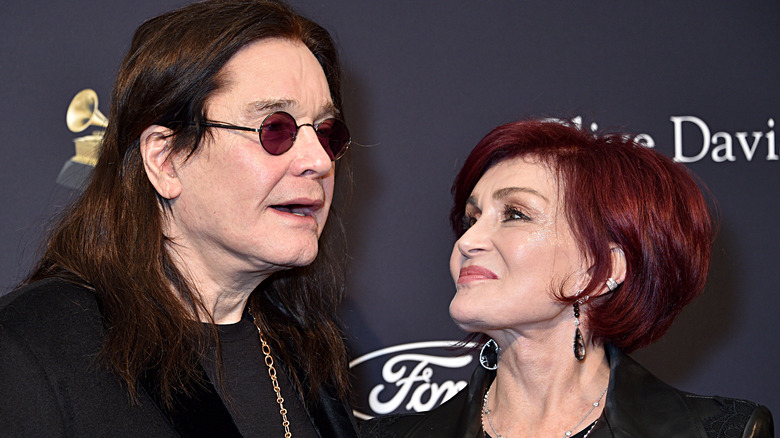 Gregg Deguire/Getty Images
Ozzy and Sharon Osbourne are leaving Los Angeles and going back to the UK due to rising taxes in California. Mirror UK reported the British couple is returning home after 20 years in America. According to the outlet, Ozzy said, "We are leaving LA ... But the tax is getting too much. I am sad because I really like staying and living there." The outlet reported the 73-year-old singer and his 69-year-old wife are heading to their estate in Buckinghamshire, called Welders House. He explained, "I am taking my recording studio with me. I am going to build a barn there and make my own studio at Welders. I will still be making music, and my band will come over."
TMZ reported the famous couple is working on a movie following Ozzy's music career and Ozzy and Sharon's relationship. A few of the former Black Sabbath singer's tunes will be part of the soundtrack for the film. As Ozzy and Sharon plan for the future, People noted that the Osbourne family is also remembering their time in America, as the family celebrated the anniversary of their adventures on television. On March 5, Sharon posted on Instagram to commemorate the 20th anniversary of the family's reality series, "The Osbournes." Sharon shared video highlights from the hit show and wrote: "20 years ago today...we welcomed your family into our home, thank you all for being the perfect house guests." The United States will miss you, Ozzy and Sharon!