Rolling Stones Guitarist Ronnie Wood Opens Up About Cancer Diagnosis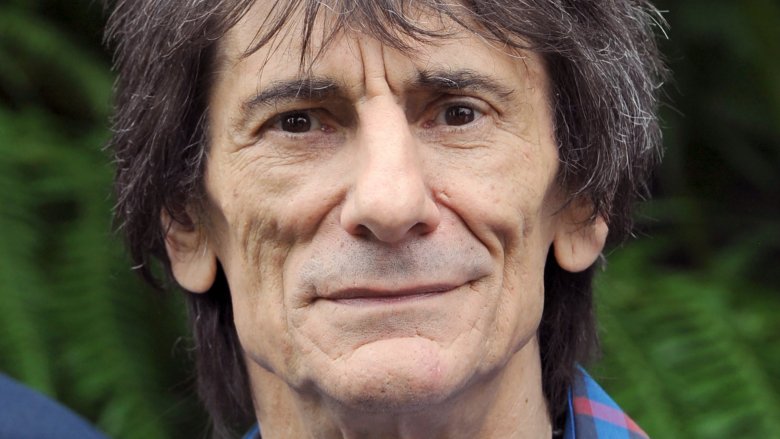 Getty Images
In a new interview, the famous guitarist told all about his secret cancer battle.
Speaking with the Daily Mail, the Rolling Stones' Ronnie Wood revealed that he was diagnosed with lung cancer in May 2017, after doctors found a cancerous lesion during a routine medical exam—something Wood later called "a supernova burning away on my left lung."
"I've had a fight with a touch of lung cancer," the 70-year-old former chain-smoker told the paper, noting that he'd had to endure a 5-hour surgery to remove a part of his lung. "There was a week when everything hung in the balance and it could have been curtains – time to say goodbye. You never know what is going to happen."
Wood, who shares 1-year-old twins girls with wife Sally Humphreys, admitted that he'd readied himself for "bad news" but still remained hopeful—and, as such, he didn't want anyone to know about his potentially life-threatening condition. "Apart from the doctors, we didn't tell anyone because we didn't want to put anyone else though the hell we were going through," Wood explained. "But I made up my mind that if it had spread I wasn't going to go through chemo; I wasn't going to use that bayonet in my body."
He added, "This hair wasn't going anywhere. I said, 'No way.'"
Fortunately, it seems that doctors were able to catch Wood's cancer in time, as it hadn't yet spread to his lymph nodes.
"I'm OK now. But I'm going to have a check-up every three months," Wood said. "I was bloody lucky but then I've always had a very strong guardian angel looking out for me. By rights I shouldn't be here."