NCIS: LA's Eric Christian Olsen And Daniela Ruah Share A Surprising Real-Life Connection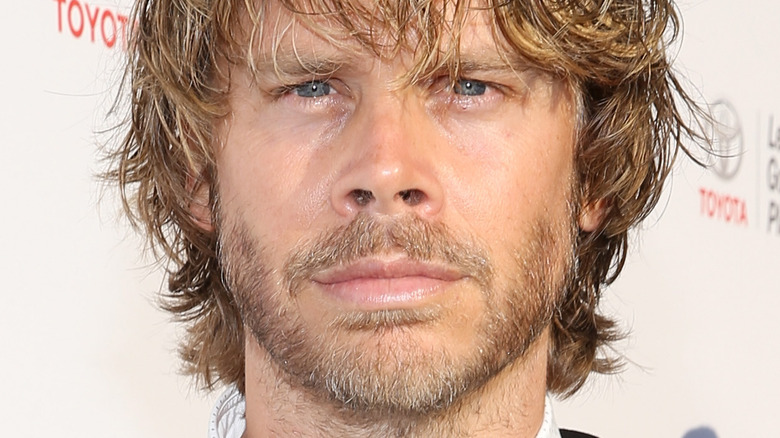 Phillip Faraone/Getty Images
Watch out, "Law & Order: SVU" fans! it looks like Detective Olivia Benson and Elliot Stabler aren't the only two who have a great relationship both on- and off-screen. Detective Marty Deeks and Special Agent Kensi Blye from "NCIS: Los Angeles" not only play a married couple on-air, but they also share an unusual relationship outside of television, as well. 
Deeks, who is played by Eric Christian Olsen, joined the cast in 2010 and throughout the seasons, developed a strong connection with Kensi, who is played by Daniela Ruah, per CheatSheet. With undeniable chemistry, the two characters began dating, got married, and now they're trying to figure out the tough decision of whether or not they want kids, per TV Insider. "I think Eric and I have been working together so long at this point that we both go in the same direction just because we know each other's style," Ruah said during a London Comic Con panel discussion. 
However, their on-screen romance may shock some fans when they find out just how close the two really are. 
Eric Christian Olsen is Daniela Ruah's brother-in-law in real life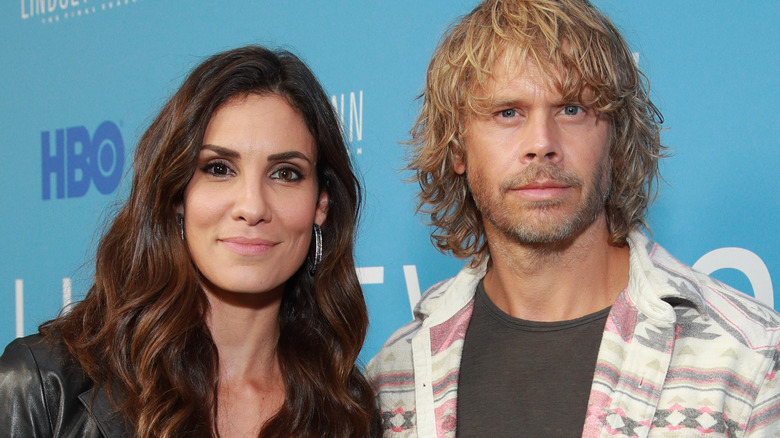 Rich Fury/Getty Images
When the cameras are filming "NCIS: Los Angeles," Eric Christian Olsen and Daniela Ruah play the role of a married couple. But, when the cameras turn off, they are technically in-laws. Eric introduced Ruah to his brother, David Paul Olsen, after he came on-set to do some scenes as his stunt double, per Country Living. "I would say something nice about her to him and then say something to him about her," Eric revealed on "The Queen Latifah Show" when asked about his brother and co-star's relationship. "That was enough to kinda get them started in conversation and it became this wonderful relationship."
The couple got married in June 2014 and share two children together, Sierra and River, per People. Ruah shared a touching Instagram post in honor of their wedding anniversary, where she gushed about how much she loves her hubby. "Everything is better with you: parenting, traveling, working, building life," she wrote. "You motivate me to reach farther everyday. I'll marry you all the time."
Eric spoke to TV Insider and revealed why he decided to play matchmaker. "I introduced her to my brother because they are wonderful human beings and I want them to be happy. It worked." Ruah also told the outlet how much she depends on her brother-in-law. "I will go to Eric for any type of advice. Any subject. I can count on an honest opinion."
Daniela Ruah admits it's weird kissing her brother-in-law on the show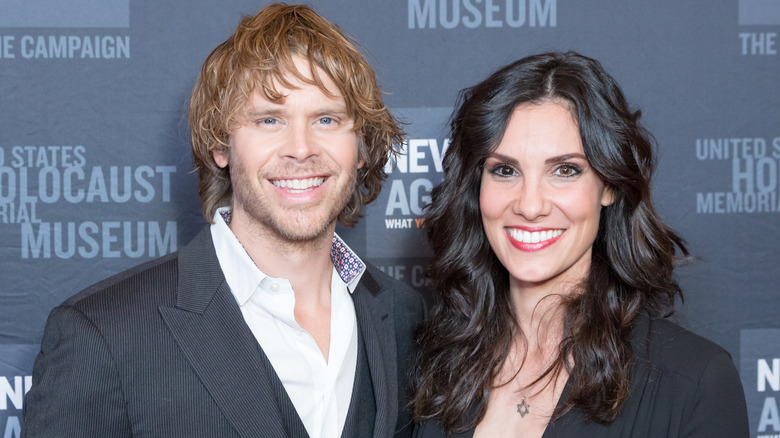 Greg Doherty/Getty Images
Acting like a married couple with your brother-in-law can be awkward for anyone, but imagine kissing them, too? Daniela Ruah was a guest on "The Queen Latifah Show" in 2015 and during the interview she admitted it is weird kissing her co-star Eric Christian Olsen on "NCIS: Los Angeles", but that her primary focus is her character. "We're so interested that the audience has been following these characters, and they're happy with what's happening on the show. We're kind of trying to stay faithful to that more than anything else," she said. Ruah also added that both their spouses are actors and know what comes with the business. 
Olsen, on the other hand, doesn't think about their unusual working relationship too much. In fact, when one of the hosts on CBS Los Angeles asked him if his brother ever tells him to not get too close to his wife during a scene, he nonchalantly responded, "He gets it; he understands that this is a job." Ruah added that, because their spouses all have an understanding of their on-screen roles, it's not as hard as most people make it out to be. "All four of us are all realistic about what the job is."