Mama June's Daughter Lauryn 'Pumpkin' Shannon Announces Pregnancy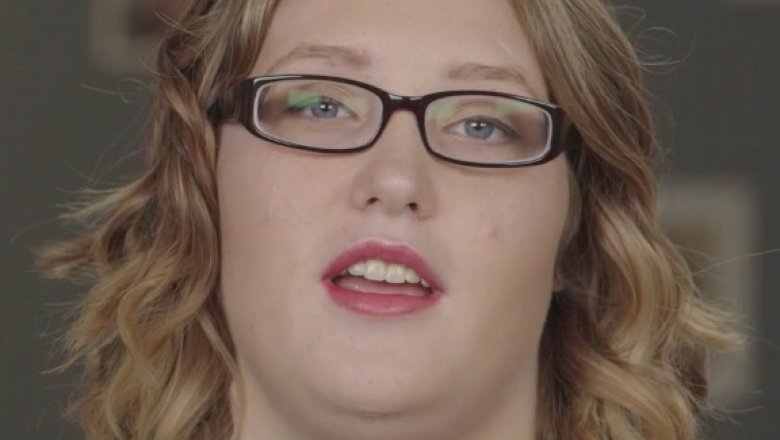 WE tv
From Not to Hot star Mama June Shannon is going to be a grandma... again.
On Monday, Aug. 7, 2017, Mama June's 17-year-old daughter Lauryn Shannon—known as Pumpkin to family and friends—revealed that she is pregnant.
"Hey guys. Guess what! I'm pregnant," Lauryn said in a video on WE tv's website. "I don't know what I'm having yet, but, if I had to bet—because of all the girls in our family—I'm probably having a girl."
She added, speaking with the behind-the-scenes crew, "Can you imagine having another little me around?! You guys are going to be f**ked!"
Though she's excited about welcoming a child into the world, Lauryn, who Us Weekly reports is engaged to Joshua Efird, admitted to being nervous about the whole birthing process. "My baby daddy's head is like the size of a freakin' watermelon, so imagine trying to push a watermelon out of your vagina," the reality TV star said. "No, it's not okay."
So how does Lauryn think her dear old mom will do as grandma to her future kid? Just fine, apparently. "I think mama will be an alright grandma," she said. "I mean, she can't really see, but she'll do good."
Lauryn's pregnancy will be documented for all to see on the second season of Mama June: From Not to Hot, which is scheduled to premiere in early 2018. While we wait for more news about the mom-to-be, read up on all the biggest secrets about about Lauryn and sister Honey Boo Boo's famous family.