New Details About Usher's Recent Lawsuit Emerge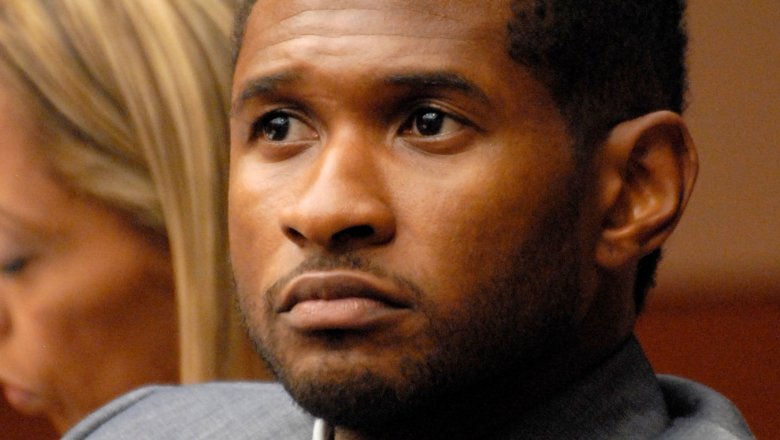 Getty Images
After a press conference addressing a recent lawsuit made against Usher, some of the suit's specifics have been released.
TMZ reports that Usher had vaginal sex with at least one female accuser and engaged in oral sex with the male accuser. These two people, along with one other woman, are suing the singer for failing to disclose that he has genital herpes prior to sexual activity.
Court docs allege that all three individuals, who are being represented by lawyer Lisa Bloom, had sexual activity with Usher "because Raymond [Usher] was a revered celebrity in their eyes who they believed could be loved and trusted."
After seeing recent headlines describing an alleged lawsuit that Usher settled back in 2012, in which a woman accused him of knowingly exposing her to the herpes virus, the plaintiffs "suffered severe emotional distress, depression and anxiety" and "experienced embarrassment, shame, anxiety and revulsion."
The lawsuit does not specify the amount that plaintiffs seek in damages, but it does ask for punitives and requests a judge's order forcing Usher, 38, to reveal his alleged STD diagnosis.
After Bloom filed the lawsuit against Usher, she held a press conference in New York, during which the identity of one of the singer's accusers was revealed. "I feel that my rights were violated," plaintiff Quantasia Sharpton told reporters. "I'm speaking out today on behalf of myself and others, some of whom are positive and embarrassed to speak out publicly. I am doing this so he does not do this to anyone else."
During the conference, Bloom noted that, while Sharpton tested negative for herpes, one of the other two accusers has tested positive for the STD. She also added that others have come forward, claiming that they too engaged in sexual activity with the singer. Additional lawsuits are expected to follow.
A week prior to her public reveal as one of Usher's many accusers, Sharpton, under the alias Angel Valentino, posted on Facebook, "I need some money," TMZ reported. Hours before the press conference, she hinted at her future public appearance, writing, "Enjoying my last couple of hours as a regular girl."
As Nicki Swift previously reported, Usher allegedly settled a lawsuit with a woman in 2012, agreeing to pay her $1.1 million after she accused him of exposing her to the herpes virus. After the lawsuit made the rounds online, another woman came forward, claiming that she'd had unprotected sex with Usher and that he had allegedly never disclosed that he carried the STD. That woman sued for $10 million, upping her demands to $20 million after being diagnosed with herpes.
Usher has yet to comment on the allegations made against him.