Report: Sinead O'Connor Safe After Disturbing Facebook Video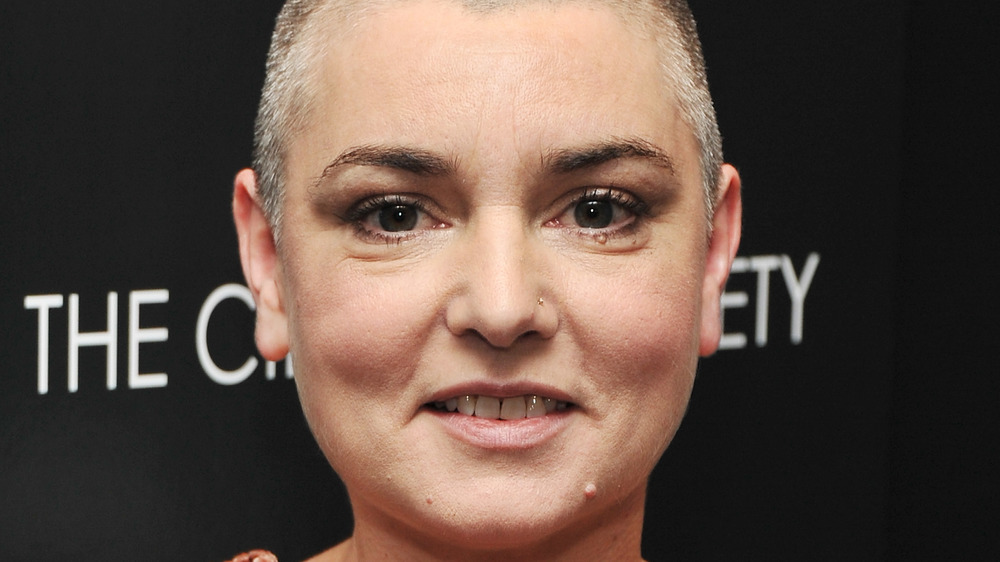 Getty Images
Don't worry, Sinéad O'Connor fans. The "Nothing Compares 2 U" singer is okay.
People reports that O'Connor is safe, following a recent Facebook video in which she described herself as suicidal and suffering from three mental illnesses.
"Hi everybody, I am posting at Sinéad's request, to let everyone who loves her know she is safe, and she is not suicidal," a message posted on O'Connor's Facebook page on Monday, Aug. 7, 2017 read. "She is surrounded by love and receiving the best of care. She asked for this to be posted knowing you are concerned for her. I won't respond to any questions, so please understand. I hope this comforts those of you were concerned."
On Thursday, Aug. 3, 2017, O'Connor shared a troubling video with fans, revealing that she was living in a Travelodge in New Jersey. Crying, she explained that she'd been living alone, save for her psychiatrist, for nearly two years—allegedly as a sort of punishment by her family for being mentally unwell.
"Suddenly, all the people who are supposed to be loving you or taking care of you treat you like s***," O'Connor said. "If it was me, I'd be gone, straight away back to my mom."
The 50-year-old added that she'd hoped the video would be "somehow helpful" for others to see. O'Connor also wondered aloud why people who are mentally ill are, according to her, often alone. "People who suffer from mental illness are the most vulnerable people on Earth," she stated. "You've got to take care of us. We're not like everybody."
The Irish singer went on, "I just want to make this video so you all could see what the f*** it's like," adding, "It's the stigma that's killing people, not the mental f***ing illnesses."
O'Connor, who daringly shared her location on Facebook, also encouraged people who have loved ones suffering from a mental illness to be warm and attentive. "If you have a family member that suffers from mental illness, care for them, tenderness, love, care for them," she said. "Visit them in the hospital, don't dump them in the hospital and bugger off."
O'Connor hasn't had an easy life. Here's everything you need to know about the singer's troubling past.