'Rhinestone Cowboy' Singer Glen Campbell Dead At 81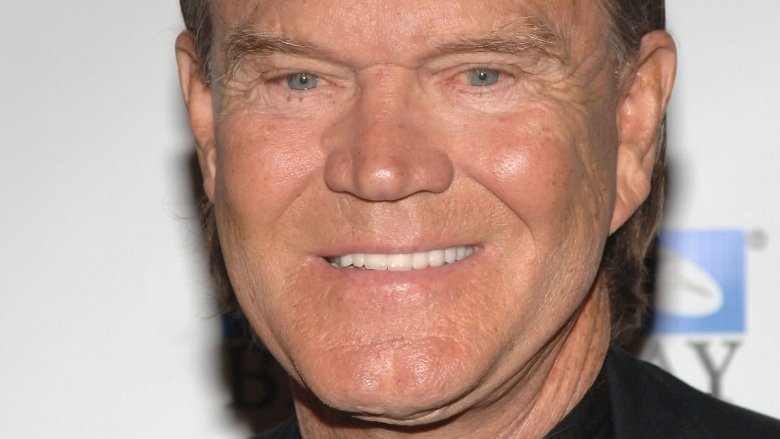 Getty Images
Popular singer and TV host Glen Campbell has passed away.
A spokesman for Campbell's label, Universal Music Group, confirmed the news to Rolling Stone, noting the musician died on Tuesday, Aug. 8, 2017.
According to TMZ, Campbell's death came after a long struggle with Alzheimer's disease. The gossip site also noted that the singer passed away around 10 a.m. in a special facility for people with Alzheimer's located in Nashville, Tenn.
He was 81 years old.
Over the span of his decades-long career, Campbell, a Grammy winner, released over 70 albums. Some of his best-known songs included "Wichita Lineman," "Gentle on My Mind," "Southern Nights," and "Country Boy." However, it was his song "Rhinestone Cowboy" that would go on to become his biggest hit.
But Campbell didn't limit himself to just music. He also had a successful TV career, hosting The Glen Campbell Goodtime Hour (1969-1972) and The Glen Campbell Music Show (1982-83).
Campbell is survived by his wife, Kim, and their eight kids.