Chris Pratt Wrote The Foreword To Ex Anna Faris' Upcoming Book, Unqualified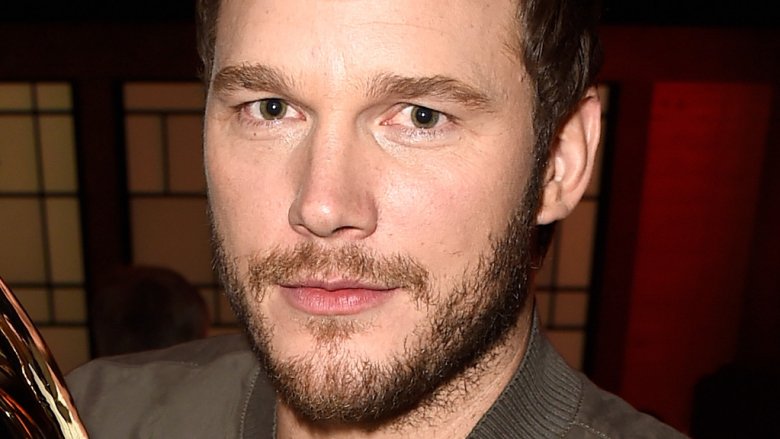 Getty Images
We may receive a commission on purchases made from links.
The Guardians of the Galaxy star and the Mom actress may have called it quits, but that doesn't mean that we're through hearing about their love.
According to Entertainment Weekly, Chris Pratt wrote the foreword for his estranged wife's upcoming book, Unqualified, before they announced their separation. In it, he reportedly talks about their commitment for one another, as well as her loyalty and, apparently, how she disciplines those who cross her.
"She is fierce and very loyal, she rarely punishes people. But when she does, it's powerful and terrifying, and when it's over, it's really over. (Power and terror are acceptable in a partner but absolutely necessary in a mother, as far as I'm concerned)," Pratt wrote in the first pages of Faris' book. "And she does mother very well, both our son, Jack, and me, when needed."
But Pratt's presence will reportedly be felt throughout the entire book, as EW notes that, in her memoir, Farris opens up about her initial connection with Pratt, their relationship after welcoming a son together, and all the small acts of kindness he'd perform for her—sending her flowers or braiding her hair.
Of course, mention of Pratt is to be expected, as the memoir promises to feature "candid, sympathetic, and entertaining stories of love lost and won." As detailed in its description, Unqualified will share Farris' "unique take on how to navigate the bizarre, chaotic, and worthwhile adventure of finding love."
Unqualified is scheduled for release on Oct. 24, 2017.
Wonder just what went wrong between the two celebs? Here are all the reasons Pratt and Farris split.