Tiger Woods Pleads Not Guilty To DUI Charge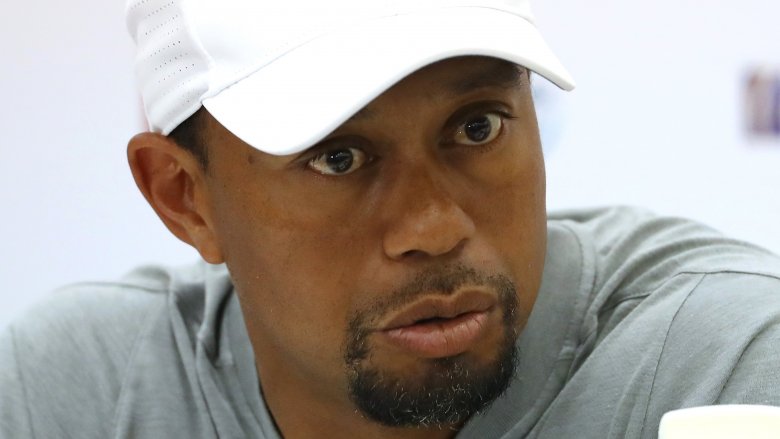 Getty Images
The pro golfer's legal team headed to court on Wednesday, Aug. 9, 2017.
CBS Sports reports that Tiger Woods' attorney entered a plea of not guilty on behalf of his client, in regards to the DUI charge he received months earlier. Woods' lawyers and the prosecutors on the case have reportedly reached a plea agreement.
As part of the agreement, the athlete is expected to participate in a diversion program starting on Oct. 25. The program, which may see Woods performing community service, is a pretty common punishment for first-time offenders like Woods—though still relatively new to the area, as it was launched in 2013, The Palm Beach Post reports.
Once Woods, 41, completes the program, his DUI arrest will reportedly be removed from his record.
However, there's more to the agreement than Woods doing some public good. The Golf Channel notes that Woods, who was absent from the court hearing on Aug. 9, is expected to plead guilty to reckless driving, a second-degree misdemeanor, prior to starting the diversion program.
As Nicki Swift previously reported, Woods was pulled over by police in Florida in late May 2017 after allegedly driving erratically. After refusing to take a breathalyzer test, Woods was arrested and booked for a DUI. Dash cam footage from the night of his arrest shows a zombie-like Woods cooperating with police officers.
Woods later attributed his odd behavior to "prescribed medications." A later report proved that Woods did not have any alcohol in his system when he was arrested but instead had taken a number of medications, including Xanax and Vicodin.
On July 3, Woods announced on social media that he had completed an "out of state private intensive program."
While we wait for his October hearing, read up on Woods' shadiest moments.