Stephen Colbert Is In Hot Water Over His Comments About Rising Gas Prices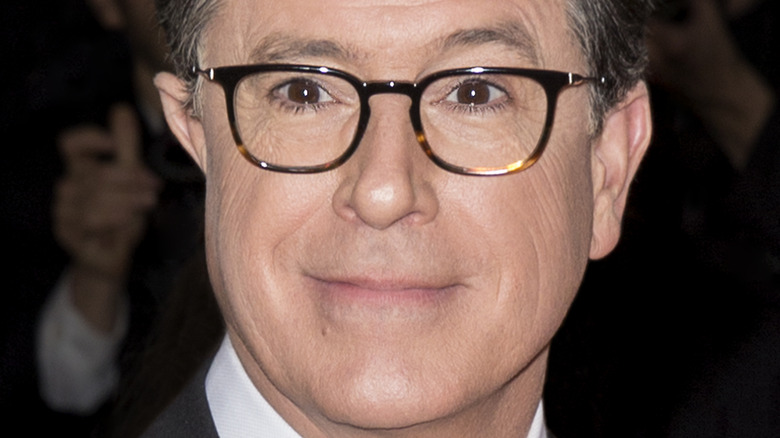 Ovidiu Hrubaru/Shutterstock
Russia's invasion of Ukraine in late February has caused American fuel prices to surge to an all-time high. Per AAA, gas prices had risen to an average of $4.25 per gallon by March 8, breaking a previous high set in 2008. The spike in gas prices has caused many U.S. citizens to worry about whether they can continue to afford to drive. The same day gas prices soared, President Joe Biden announced that the United States has banned Russian oil as part of sanction measures against the Kremlin.
"We're banning all imports of Russian oil and gas and energy," Biden said during a White House briefing, via NBC News. "That means Russian oil will no longer be acceptable at U.S. ports, and the American people will deal another powerful blow to Putin's war machine." Biden further assured Americans that he'd do his best to "minimize" the hikes. But while most Americans continue to speak out about the sacrifices they have to make so they can continue driving, comedian and late-night host Stephen Colbert doesn't seem to be too bothered by it. He made some controversial comments on "The Late Show with Stephen Colbert" that had viewers seeing red.
Stephen Colbert's joke about gas prices was not a hit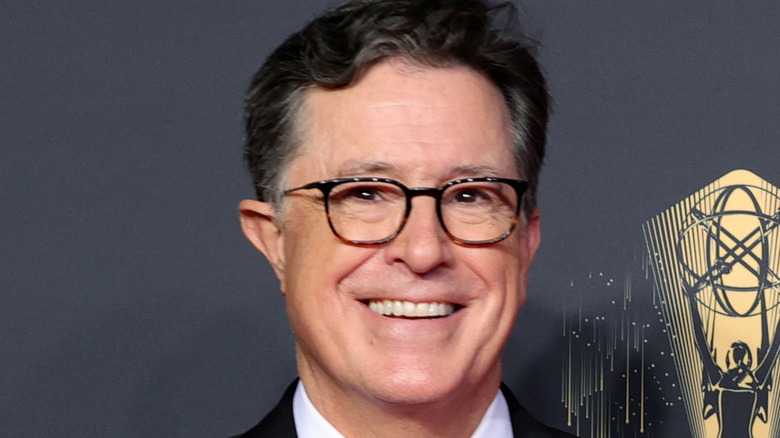 Rich Fury/Getty Images
Stephen Colbert has made a living from being funny, but viewers were not impressed with his comments about how he could afford to pay for gas when they are struggling. The "Late Show" host gave a monologue on his show on March 7 in which he implored viewers to stick it out with the rising gas prices because it equates to "a clean conscience."
"Since the invasion, oil prices have skyrocketed. Today, the average gas price in America hit an all-time record high of over $4 per gallon," Colbert said on his show. "Okay, that stings, but a clear conscience is worth a buck or two." Colbert then said that he would be okay with paying a lot of money for gas because he drives an electric car. "I'm willing to pay. I'm willing to pay $4 a gallon. Hell, I'll pay $15 a gallon because I drive a Tesla," he joked.
Viewers were not feeling Colbert's comments and slammed him for being insensitive and out of touch. "When you don't have to worry about money, it's not an issue," one user tweeted, while another wrote, "I love it when rich people tell me I can afford to spend more on basic necessities." Another user added, "The majority of his audience probably takes home per year less than what he paid for his Tesla."
Colbert, according to Celebrity Net Worth, is quite rich. He has an estimated net worth of $75 million, and received a massive raise on the show in 2019, as per Deadline.