Taylor Swift's Mom Takes Stand In Groping Lawsuit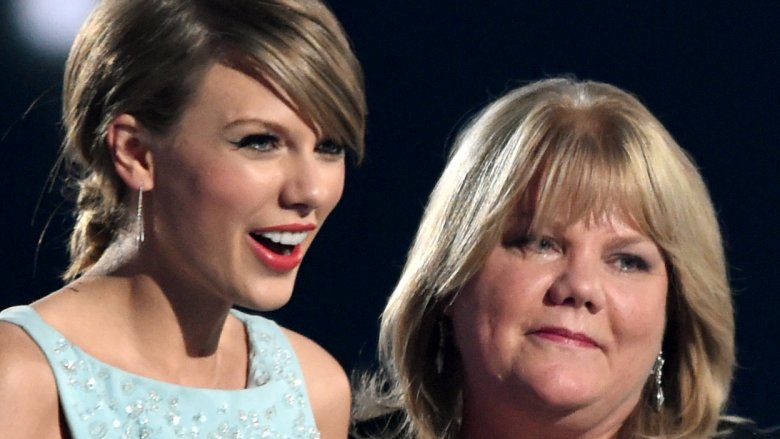 Getty Images
With Taylor Swift's lawsuit against DJ David "Jackson" Mueller underway, witnesses have begun to testify. On Wednesday, Aug. 9, 2017, it was Swift's mom, Andrea, who gave emotional testimony regarding her daughter's alleged 2013 assault.  
According to People, Andrea testified that she knew something had gone "horribly wrong" when she saw the look on her daughter's face in a group photo taken with Mueller, his girlfriend, and Taylor at the meet-and-greet event where the assault supposedly took place. 
"[Taylor] was really shaken, she was humiliated, she was horribly embarrassed because he grabbed her bare a**," Andrea told the jury.
Andrea also testified that the alleged incident had an emotional effect on her, claiming she was "upset to the point of feeling like I wanted to vomit and cry at the same time."
The "Blank Space" singer and her mother decided not to contact police because they did not want to incite a media frenzy. "I did not want every interview from now on to have to make her include what happened to her. I did not want her to have to live through the endless memes and GIFs that tabloid media and internet trolls would come up with," she testified, adding, "We absolutely wanted to keep this private, but we did not want him to get away with it. He sexually assaulted her."
According to The Washington Post, Taylor reported the alleged assault to "her photographer, tour manager, and a member of her security team." After one Taylor's employee's called KYGO (Mueller's employer) to report the alleged incident, Mueller was fired.  
As Nicki Swift previously reported, Mueller then initiated the legal battle when he sued the "Shake It Off" singer, seeking $3 million dollars in damages, and claiming her false accusation got him fired from his job. 
Taylor then countersued, seeking just $1 dollar in damages, but she has said that if she is awarded any money in the suit, she will donate the funds to charities "dedicated to protecting women from similar acts of sexual assault and personal disregard."
Taylor is expected to take the stand some time this week.