Jimmy Kimmel Gives Update On Son Billy's Health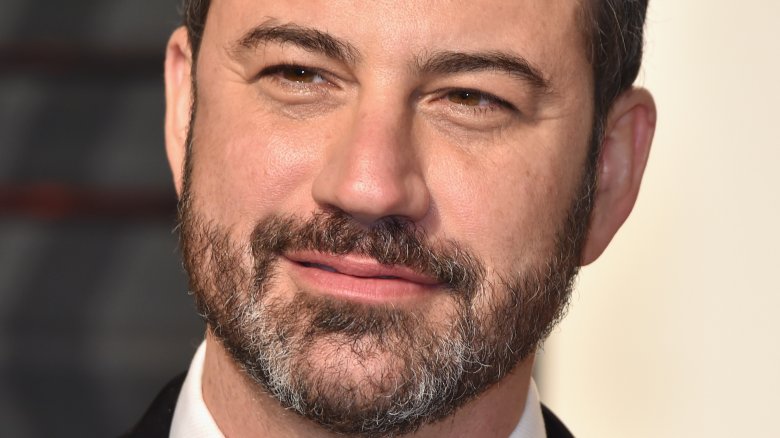 Getty Images
Jimmy Kimmel's baby boy is already visiting his dad at work.
In an interview with The Hollywood Reporter on Thursday, Aug. 10, 2017, the late night host opened up about the health of his three-month-old, Billy, who underwent emergency open heart surgery only three days after his birth in late April.
"He's doing great. Young Billy made his first visit to our office today. He's juggling. He's translating Flaubert from French into English. He's really an amazing kid," Kimmel joked. "No — he smiles. That's pretty much it. He is very interested in ceiling fans. He likes those a lot. I could get him to pay the same amount for Netflix just to watch ceiling fans."
The proud dad soberly continued, "He has to have two more open heart surgeries. We would like to get them over with and not have to think about it all the time, but it could definitely be worse."
As Nicki Swift previously reported, the comedian delivered an emotional monologue about his son's heart defect on Jimmy Kimmel Live in May, during which he spoke out on behalf of the Affordable Care Act. "No parent should ever have to decide if they can afford to save their child's life," Kimmel passionately stated in the viral video.
He admitted to THR, "I knew I had to say something, and I knew that I would get emotional. It occurred to me that maybe we could make it into something positive. I had a lot of time to think at the hospital, and it just so happened that our government was deciding whether or not millions of people should have health care at that time." 
"I think it made a big impact on American citizens," he noted. "I'm not sure, based on how our so-called leaders voted, whether it made a big impact on the Senate or House."
On July 21, the comedian shared an adorable photo of a smiling Billy on Instagram. "Billy is three months old today and doing great," Kimmel wrote. "Thanks for all your love & support and please remind your Congresspeople that every kid deserves the care Billy got."