Tamra Judge Responds To Daughter's Abuse Allegations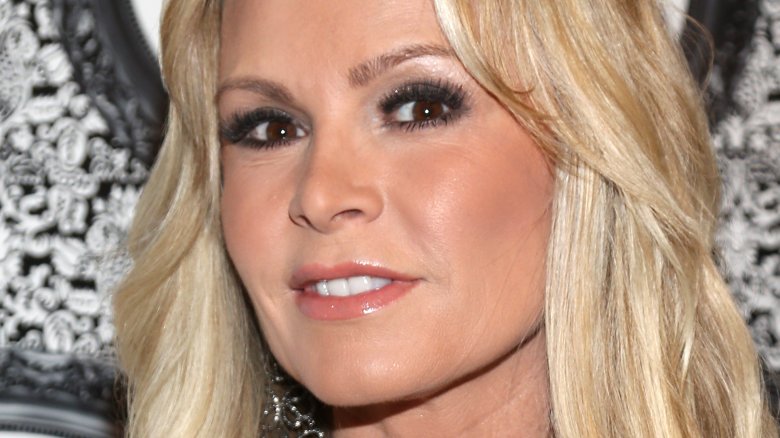 Getty Images
The Real Housewives of Orange County star is not taking her daughter Sidney's recent accusations lightly.
In a since-deleted post on Instagram (via People), Tamra Judge reacted to the 18-year-old's recent social media post, in which she called her mother "neglectful." While simultaneously giving her 1.1 million followers an update about her vacation to Aruba, Judge wrote, "So many wonderful memories made. Although bittersweet," adding a broken heart emoji.
"I want to say thank you to everyone that has reached out to me to see if I'm okay. I/We are trying our best to enjoy our vacation," the 49-year-old, who recently treated herself to a facelift, continued. "Thank you to my Mom who is not taking this very well and feels the need to defend me. I love you Mom. I love my daughter and I would NEVER abuse, hurt or neglect her in any way."
On Aug. 7, 2017, Sidney posted a scathing message on Facebook, accusing her mother of abuse. "The reasons I left my mothers house are that she was neglectful (leaving us at home with no food or simply ignoring us entirely), she constantly put herself first and the biggest reason was that she was mentally and emotionally abusive," she wrote (via Page Six). "She was no mother to me."
Soon after Sidney's post, Judge's RHOC co-star Gretchen Rossi defended the girl's decision to speak out against her mother, People reported. "You have no idea how your brave words are helping so many who have been wronged by your Mother's manipulation and lies as well....so thank you for being brave enough to speak the truth," Rossi, 38, wrote in a comment on Sidney's post. "I am so sorry your mother and your family is going through any of this, especially publicly, but continue to stay strong. Your morals and strength are commendable and inspiring."
Of course, it didn't take long for Judge to come after Rossi for her, apparently unwelcome, input. In a long post addressing Rossi's comment, Judge called her co-star an "#obsessedfreak" and essentially told her stay out of her business.
"Gretchen you are the biggest piece of s*** I've ever met. Move on with your sad empty childless life and stay out of mine you thirsty wannabe," Judge wrote.
Sounds like there's a lot of bad blood here.