John Travolta Is Returning To The Event That Haunted Him For Years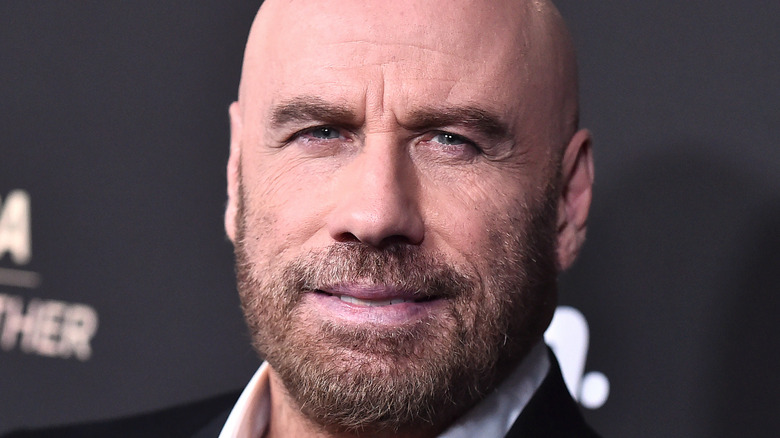 DFree/Shutterstock
In 2014, Hollywood great John Travolta made Oscars history in a highly memorable slip-up on live television. In just a few short weeks, he will look to redeem himself as he goes back to the place where it all started. Travolta is a legend in the film industry and has brought us some of the most classic films to date including "Hairspray," "Pulp Fiction" and "Saturday Night Fever," per IMDB. 
"I really got the idea that the force wanted me to be a film actor," he told Kevin Hart during a sit-down interview on his show "Hart to Heart." Travolta also spoke to the comedian about the moment he realized he was going to be a star. "By the time I got the "Saturday Night Fever" opportunity, I said 'I'm going to make this work, I'm going to do everything I can to make this an authentic, great performance.'"
Despite being an iconic actor, it appears Travolta can read scripts but perhaps not teleprompters.
John Travolta returns to the Oscars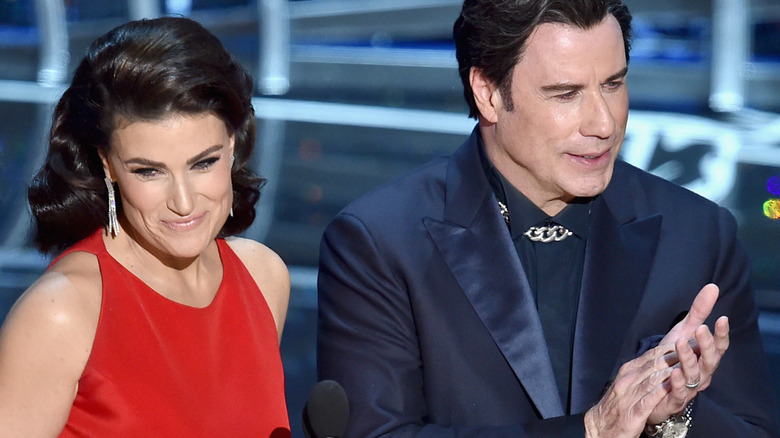 Kevin Winter/Getty Images
One of John Travolta's most embarrassing moments took place in March 2014 at the 86th Oscars. He took to the Academy Awards stage to introduce Idina Menzel for her performance of the song "Let It Go" from that year's big hit film, "Frozen." He mystifyingly called her "Adele Dazeem," per Entertainment Weekly.
Later that evening, Menzel and Travolta returned to the stage to present "Best Original Song," and the Tony-winning singer took that opportunity to playfully fire back at Travolta. "Please welcome to the stage, my very dear friend, Glom Gozingo," Menzel said as she introduced Travolta as per Billboard. "I deserved that, but you, you, my darling, my beautiful, my wickedly talented Idina Menzel," he quickly responded. 
While his mispronunciation was purely an accident, that moment in television history has haunted Travolta for years. Furthermore, Fans will never believe what he claims caused the mistake. "As I get backstage, I ran into Goldie Hawn. Now Goldie Hawn is sexy, charismatic, beautiful. And I got starstruck! I'm starstruck hugging and loving her up and forgetting that I have to go and to this bit," he explained on "Jimmy Kimmel Live!". 
Now, almost a decade later, John Travolta will make his return as per People, and present an award at this year's Oscars alongside some of the biggest stars.