Thomas Rhett And Wife Lauren Akins Welcome Baby Girl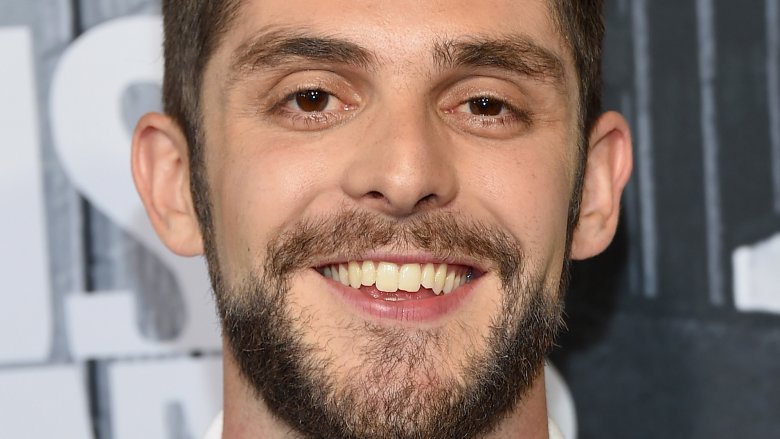 Getty Images
Congratulations to the country music star and his wife!
Thomas Rhett (full name Thomas Rhett Akins, Jr.) took to Instagram to announce that he and Lauren Akins welcomed a baby girl into the world on Saturday, Aug. 12, 2017. Her name? Ada James. 
Posting a photo with his wife and newborn, the "Die a Happy Man" singer wrote, "Last night at 10:28 PM Ada James Akins was born and it was truly the most amazing thing I have ever experienced."
"I can't believe that we have two daughters!!" Rhett, 27, continued, noting that his wife was in labor for nearly 36 hours. "She is by far the strongest human being I have ever met and I have a new found respect for moms around the world."
Rhett, who adopted daughter Willa Gray with Akins in May 2017, concluded, "We are so excited that Willa Gray has a baby sister! Thank you Lord and everyone for the prayers."
Akins also shared the same photo on her Instagram page. "Our baby girl is here," she captioned the picture. "She weighs 7 pounds 3 ounces and is so stinking cute I just can't take it! We are all doing well now, just resting. Thank y'all for your prayers-she is a miracle and God is so good. Thomas Rhett and I are so I love with her."
Rhett and Atkins, who met in the sixth grade and later married in 2012, announced that they were both adopting a baby from Africa and expecting one of their own in February 2017. In an Instagram post, Atkins excitedly revealed, "OH BABY! 😍 actually...BABIES! Our hearts are exploding with happiness for y'all to meet our new baby who we are bringing home from Africa soon🙏🏼🙌🏼 who is also going to have a little brother or sister because, SURPRISE! there's a sweet baby in my belly too."
According to People, Rhett and Atkins decided to adopt after struggling to conceive. Atkins later realized she was pregnant after suspecting she had food poisoning while on a trip in Tanzania.
Congrats again to the happy family!