Kim Kardashian Tried To Headline One Of Caitlyn Jenner's Biggest Moments, New Book Claims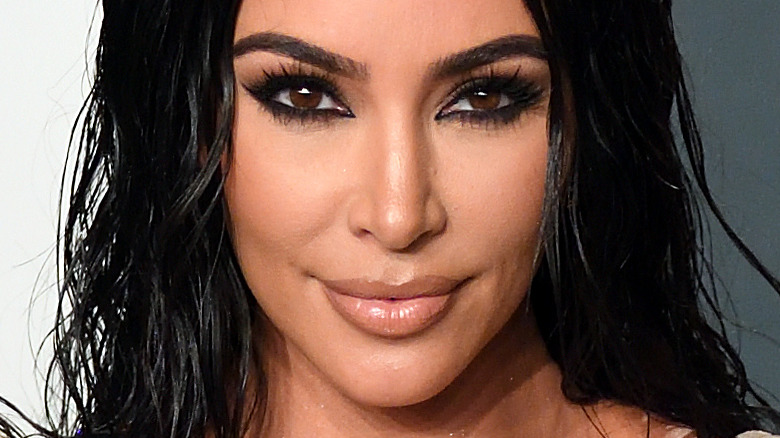 Karwai Tang/Getty Images
Caitlyn Jenner has quite a few children and stepchildren from various relationships. She shares two children, Burt Jenner and Cassandra Marino, with ex-wife Chrystie Crownover, sons Brandon and Brody Jenner with ex-wife Linda Thompson, and daughters Kendall and Kylie Jenner with ex-wife Kris Jenner. Caitlyn is also step-parent to Kris's four children from her previous marriage to Robert Kardashian — Kourtney, Kim, Khloé, and Robert Kardashian. 
Since her transition in 2015, the Olympic gold medalist's relationships with her children and stepchildren have gone through some highs and lows, per Entertainment Tonight. During a 2017 interview with Piers Morgan, Caitlyn admitted that she had "lost all relationship" with her stepchildren, per Grazia. "I don't talk about that side of the family, I spent 23 years of my life with those kids — it's difficult to talk about," she added.
In the past few years, it seems that Caitlyn's relationships with the Kardashian clan have improved, although there isn't as much contact as there used to be. In an April 2021 episode of "Keeping Up With the Kardashians," Khloé said that she spoke with Caitlyn "every blue moon," but added that "there's no beef," according to Entertainment Tonight. Kim seconded her sister, stating that things had just been busy. In fact, back when Caitlyn first transitioned, Kim was one of her biggest supporters, according to Metro. She even tried to get in on Caitlyn's big reveal to the world.
Kim Kardashian wanted to be photographed alongside Caitlyn Jenner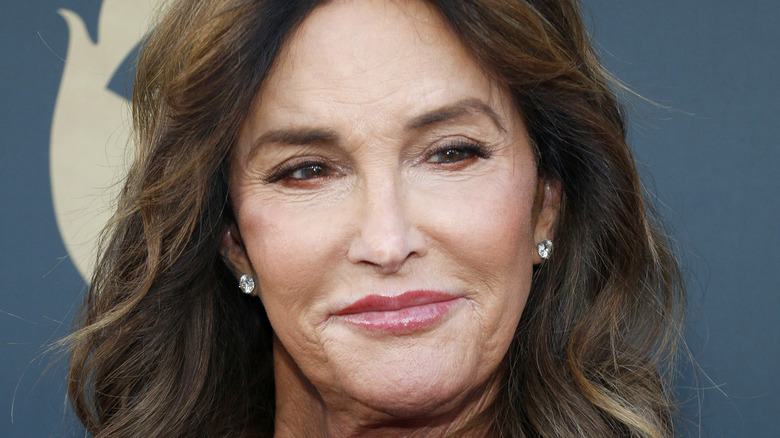 Tinseltown/Shutterstock
In July 2015, Caitlyn Jenner revealed her identity to the world with a Vanity Fair cover shoot. In Dana Brown's upcoming book, "Dilettante: True Tales of Excess, Triumph and Disaster," he details the iconic day and explains how Kim Kardashian tried to get it on the photoshoot, per the New York Post. 
According to the former deputy editor of Vanity Fair, Brown says that the second-eldest Kardashian sister pulled up in her Bentley as the photoshoot began, completely dressed and made up as if ready to participate alongside her stepfather. Brown described her showing up as "a cultural cold war," adding, "No one was happy to see her on this day." He detailed what happened next: "Kim said she was proud of her stepfather, excited for the world to meet Caitlyn. But she was less interested in us than she was in getting into one of Annie's photographs." When Kim realized that she wasn't going to be invited into the photoshoot, she left the premises. 
Also in his book, Brown discusses how the Vanity Fair photoshoot came about, per a reading he gave for Air Mail. When it became visibly clear that Caitlyn was transitioning, editor Graydon Carter brought the idea of doing a shoot to features editor Jane Sarkin. They reached out to Caitlyn and she agreed to debut her transition on the cover. Brown went on to describe the resulting story as "remarkable."