What We Know About The Mystery Illness Plaguing NCIS' Set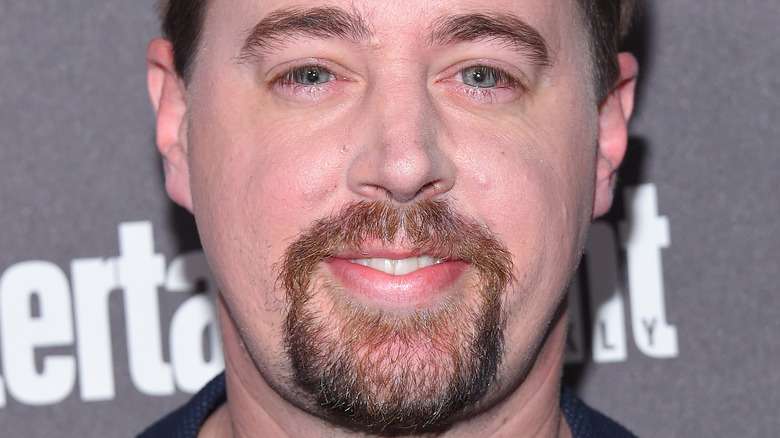 DFree/Shutterstock
If there's one thing the world has learned a lot about since 2020 is just how fast illnesses can spread through close groups — and "NCIS" has certainly found that out the hard way. The popular CBS show hasn't been immune to COVID-19 since it started keeping people at home, wearing masks, and social distancing in March 2020 — with the series, like pretty much every other show on the planet — feeling the brunt of the virus.
In January, it was reported that "NCIS" had been forced to hit the pause button on production after someone received a positive test result while working in what Deadline described as Zone A, which appears to be the part of the set where the cast were mixing. The outlet also claimed that the positive test could have potentially "involved a cast member," though the person was not named publicly. That came after production was initially shut down in March 2020, when plenty of other TV and movie sets pulled the plug on production, after coronavirus hit. It's thought things stayed closed down for around six months, with the cast and crew returning under new safety rules implemented in September 2020, per Deadline.
But now there's a new mystery illness affecting the cast and crew that appears to have everyone pretty perplexed.
More than 18 NCIS workers got sick
The cast and crew at "NCIS" have reportedly been experiencing some pretty serious sickness symptoms after working on the CBS show, and it seems no one quite knows why. Reportedly, at least 18 members of the workforce have been throwing up after working on the show, which films in California, near Los Angeles.
The cast and crew started seeing symptoms on the morning of March 17, according to TMZ, and have been experiencing an illness similar to what's usually associated with food poisoning. Thankfully, it's thought those affected aren't doing too bad, with the outlet reporting they have so far only shown "mild symptoms." A show executive spoke out about the mystery illness gripping the set, sharing that Zoom meetings have been taking place "to figure out how to message what happened to everyone involved."
The sickness baffling the cast and crew came as fans of the show anticipate the upcoming crossover with the latest show in the NCIS franchise, "NCIS: Hawaiʻi." "NCIS" star Wilmer Valderrama confirmed the big TV event back in January, revealing the exciting news in an Instagram video with a little help from some famous friends, including Katrina Law, Vanessa Lachey, Yasmine Al-Bustami, Jason Antoon, Tori Anderson, and Al-Bustami. It's not thought that the episode, scheduled to air on March 28, will be affected by the mysterious ailment plaguing the set.