Leah Remini Just Proved She's Not Afraid To Call Out Her BFF Jennifer Lopez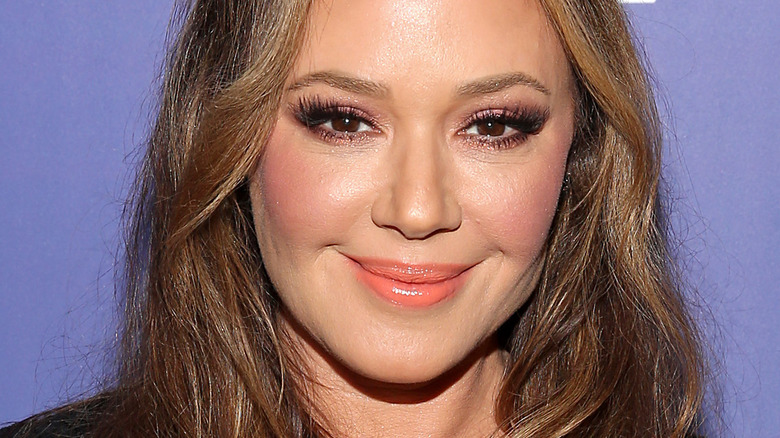 Jesse Grant/Getty Images
Leah Remini is definitely that friend that doesn't hold back and will tell you how it is. The actor has been besties with Jennifer Lopez for more than a decade and surprisingly, JLo's ex-husband Marc Anthony is who brought them together. During a 2018 interview with Entertainment Tonight, the ladies went down memory lane about the first time they met. Remini is a longtime friend of Anthony and she recalled the salsa singer insisted she meet Lopez – who he had just started dating at the time — while they were all in attendance at his film premiere. "So, we went to the premiere hoping she was gonna be ugly in real life," Remini jokingly said. "The King of Queens" star also remembered telling the Bronx native how pretty she was and admitted she was hoping to find just one flaw in Lopez, but ultimately couldn't find anything. 
Lopez also reflected on that moment and believes that was the beginning of their unbreakable bond. "It was one of those instant chemistry things, where you just feel like, 'I love this person. I love being around this person. This person makes me laugh,'" she said. According to the LA Times, best friends Remini and Lopez worked together for the first time ever while on the set of their 2018 romantic comedy film "Second Act," in which Remini plays Lopez's straight-shooter co-worker. And just like in the movie, Remini always tells Lopez the truth even when she doesn't want to hear it.
Leah Remini roasts Jennifer Lopez's poolside look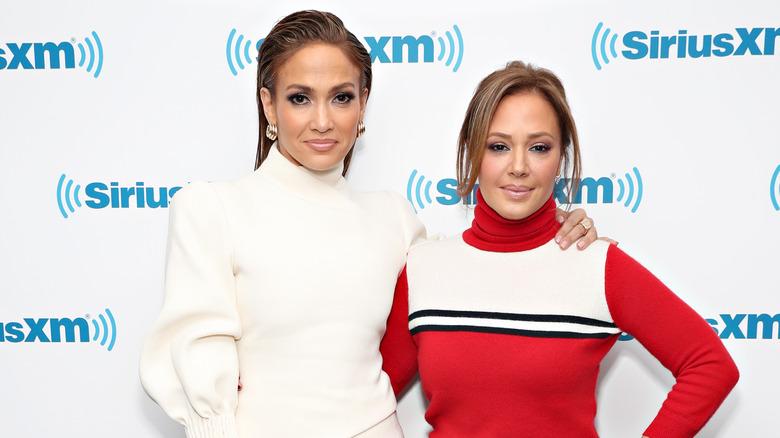 Cindy Ord/Getty Images
Sometimes celebrities need a little humbling, right? Well, leave it to Leah Remini to always check her friend Jennifer Lopez. The "Leah Remini: Scientology and the Aftermath" host shared a throwback video from of her and the "Love Don't Cost A Thing" singer sitting poolside on Tik Tok on March 17. The 15-second clip shows the  difference between Remini's pool attire and how Lopez likes to dress for the occasion. "Jen had asked me to meet her by the pool, right?" Remini starts the video off, revealing herself on camera sporting a baseball hat with no makeup. "Here's me — normal," she joked. Then the camera quickly panned to the singer, who was clearly ready for a photoshoot. "Look at this one! Head wrap! Jewelry! Can you be ugly once? Just be normal once?!" As the video ends, JLo can be heard cracking up at Remini's shade.
At the time of this writing, that viral video of Remini clowning her friend has been viewed over 8 million times and has 1 million likes. "I love this friendship," one person wrote. "She's that friend that tells everyone to dress casual and then shows up in that Versace gown," another TikTok user commented. According to Page Six, the singer initially posted the video to her Instagram in July 2014 while the two were in the Hamptons on vacation. Remini and JLo are proof that good friends never go out of style!