Unraveling The Real-Life Scandal That Just Hit Grey's Anatomy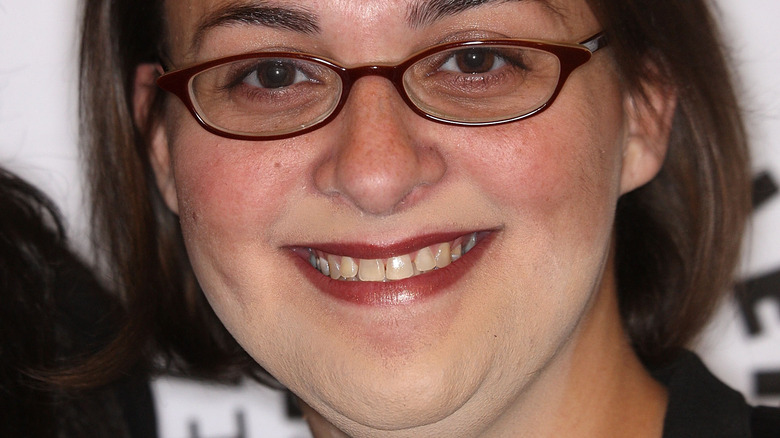 Frederick M. Brown/Getty Images
Elisabeth Finch has been a producer on the popular medical drama "Grey's Anatomy" since 2014 and a writer since 2015, per IMDb. She has written some of the show's most powerful episodes, including the Season 15 episode "Silent All These Years," which addresses the themes of rape and consent, per KCRW. Finch discussed her inspiration for the episode in a 2019 interview with Gold Derby. After participating in a tour of the rape treatment center at UCLA, she said, "There were a couple moments that stuck in my brain that I couldn't shake and let go." At the same time, the world was witnessing the Brett Kavanaugh hearings, which led to her "wanting to talk about consent and have those conversations." She added, "It just seemed like the perfect time to put it all together."
Finch has also incorporated her own medical experiences into many of the show's episodes. In a 2018 personal essay she wrote for Elle, Finch explained why she drew upon her own personal story with cancer. "My boss, Krista Vernoff, suggested I use my point of view as a person with cancer to write a storyline where one of our beloved characters is diagnosed, too," she wrote. In this case, she was referring to her diagnosis of bone cancer of the spine. The character that received this same diagnosis on the show was "world-class surgeon" Catherine Fox. Finch also said she received an abortion while undergoing chemotherapy.
Recently, Finch has been at the center of a real-life "Grey's Anatomy" scandal surrounding the validity of her medical experiences.
If you or anyone you know has been a victim of sexual assault, help is available. Visit the Rape, Abuse & Incest National Network website or contact RAINN's National Helpline at 1-800-656-HOPE (4673).
Elisabeth Finch has been placed on administrative leave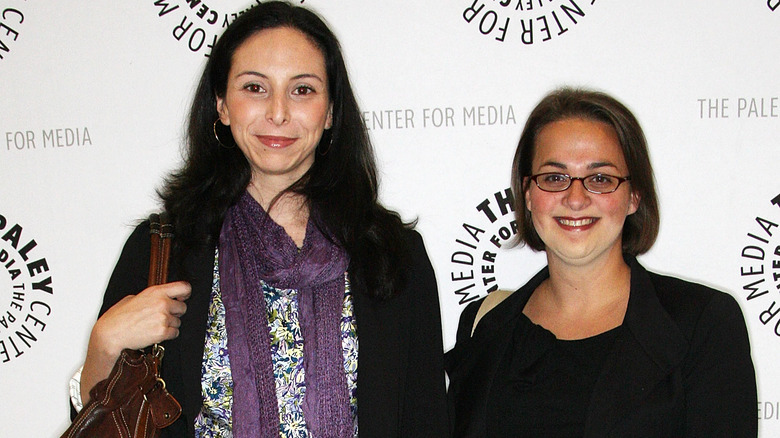 Frederick M. Brown/Getty Images
"Grey's Anatomy" writer Elisabeth Finch is currently on administrative leave due to concerns around the legitimacy of some of her personal stories, per The Hollywood Reporter. Over the years, Finch has used her own medical experiences as a basis for multiple "Grey's Anatomy" episodes. It has since come to light that these experiences may have been fabrications. Finch's soon-to-be ex-wife, Jennifer Beyer, is one source that has tipped off show executives to potential falsities, and Disney's legal department is now looking into the validity of these claims.
In the meantime, Finch's lawyer, Andrew Brettler, has issued a statement regarding the investigation. Brettler told THR, "Ms. Finch will not disclose her private health matters. Likewise, she will not speak about her pending divorce from her estranged wife, Jennifer Beyer, or comment on any statements that Ms. Beyer may have made to third parties about Ms. Finch." A rep for Shondaland, the production company behind "Grey's Anatomy," gave a similar vague statement, per The Ankler. "Only Elisabeth can speak to her personal story," they stated. The Ankler also pointed out that if Finch's personal stories (which included getting an abortion while undergoing chemotherapy and losing a kidney as well as her knee) turn out to be false, the numerous essays she has written for publications like Elle and The Hollywood Reporter will also be called into question. 
It seems that Finch's co-workers are torn on what to think about the scandal. One told THR, "You believe this poor woman was going through this awful thing and you want to support her."