Lies About Leonardo DiCaprio That People Believed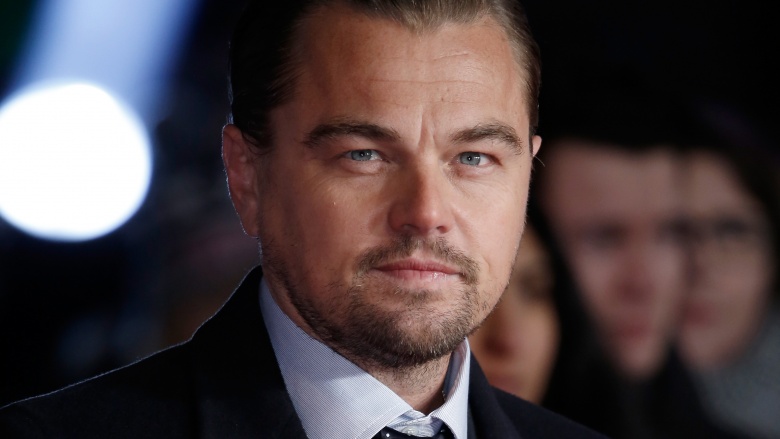 Getty Images
Leonardo DiCaprio is a true Renaissance man. He's a revered actor and producer; an esteemed philanthropist, environmentalist, and United Nations representative on climate change; and, oh yes, a ladies' man who owns his own island off the coast of Belize. Leo has lived a life of epic proportions, so is it any wonder we oft struggle to separate man from myth? Let's unpack a few lies about the legend.
He was raped by a bear in The Revenant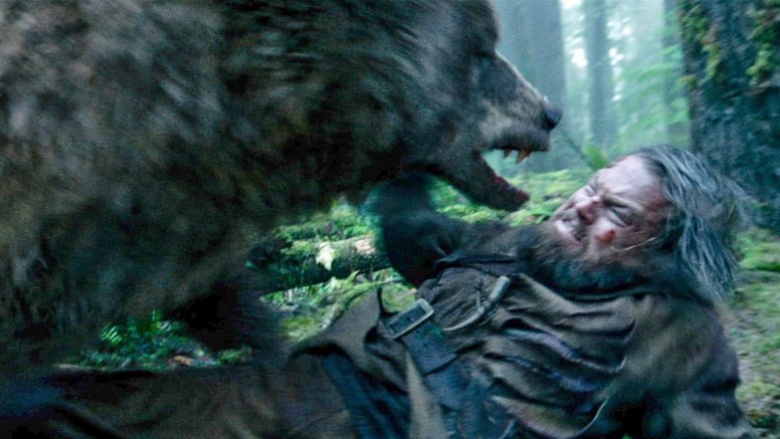 There are plenty of shocking moments in the semi-biographical western The Revenant, but the despoiling of fur trapper Hugh Glass (Leonardo DiCaprio) by a grizzly bear is not one of them. This baseless rumor grew legs quickly, forcing Director Alejandro González Iñárritu and DiCaprio to make statements denying it in December 2015.
"It's absurd," DiCaprio told E! News.
"It's almost a 'Saturday Night Live' skit," said Iñárritu to the Los Angeles Times. "I find it hilarious, and pathetic in a way...When I first saw [the rumor] I thought it was a joke. But then it gets validation, and the studio actually has to release a statement that there was no bear rape. It's like a crazy mad comedy."
What really happens is this: Leo's character is scouting in the wilderness when he inadvertently crosses paths with a momma bear and two cubs. Ms. Grizzly is not looking for a Christopher Robin in her life, so she attacks. The horrific aftermath propels the rest of the film.
He dissed Lady Gaga at the Golden Globes
The absolute best part about awards shows is watching the camera catch candid moments in the audience: the hard partiers, the sore losers, the nose pickers. The 2015 Golden Globes did not disappoint as the world watched awardee Lady Gaga unintentionally bump into DiCaprio enroute to the stage. DiCaprio gave her a side-eye that was hairier than his fur coat in The Revenant. That moment spontaneously combusted into meme gold. Did DiCaprio have a beef (and a bad poker face) with the star of American Horror Story: Hotel? Would Gaga's fiance, Chicago Fire's Taylor Kinney, meet Leo in the parking lot to revenge his true love?
Nothing of the sort. The leading man said he was just caught off guard as Gaga brushed by. As for the viral video, DiCaprio told ITV he's too old to understand "where this stuff comes from or how it's even captured." He did watch the wacky replays with Gaga. "We were laughing at it at the after-party," he said. At 41, DiCaprio may not fully grasp the Internet, but he did one heck of a job breaking it.
He proposed to supermodel Kelly Rohrbach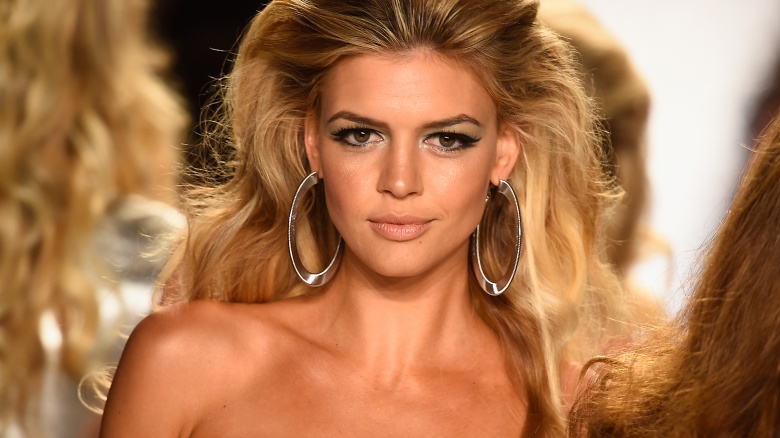 Getty Images
We've heard this one before: DiCaprio getting engaged to a supermodel girlfriend. Romeo has been dating models steadily for two decades. Gisele Bundchen, Bar Refaeli, Toni Garrn—the guy could make his own swimsuit calendar of exes. He gets older; they stay the same age. In late 2015, his squeeze was model Kelly Rohrbach, who's 15 years his junior. She was named Sports Illustrated's "Rookie of the Year" in 2015, shortly before The Beach boy reportedly swept her off her feet. That October, rumors surfaced that DiCaprio had proposed at an Italian restaurant in New York City. "It wasn't planned," an anonymous source told OK! magazine. "They were enjoying a bottle of red wine and engrossed in conversation...And then Leo paused and looked at her and said he wanted to spend the rest of his life with her."
Every other single woman on the planet heard that rumor and roared, "Nooo! But...but...but...that's exactly how it goes down in my engagement fantasy with Leo!" Fear not, ladies. At the time of this writing, DiCaprio was back on the market. Catch him if you can.
He dined at Planet Hollywood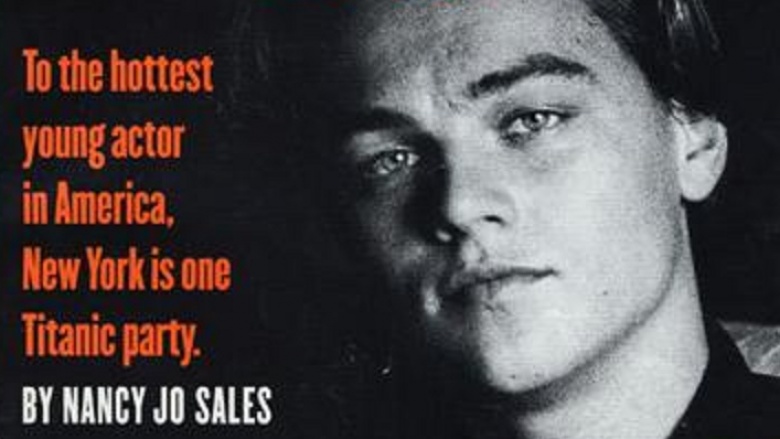 New York Magazine
Everything about this next lie is dynamite. In 1998, New York magazine writer Nancy Jo Sales published a story called, "Leo, Prince of the City," in which she attempted to track down the Titanic heartthrob and his large posse as they frolicked about Manhattan. Let us be clear: DiCaprio still knows how to throw down, but in '98, at age 23, he was a party animal of Gatsby proportions.
Sales never found DiCaprio, but she did happen upon a doppelgänger, a broker from Detroit named Troy Allen. "How'd you like to be Leo for a night?" she asked him. They set out in a rented limo with a fake bodyguard, fake paparazzo, and a few of Allen's real friends. And the scheme worked. Folks fell for "Leo" at the Virgin Megastore in Times Square and out on the streets. When Allen suggested a bite at Planet Hollywood, Sales called ahead for a table, saying simply, "We're coming with Leo." At the touristy restaurant, the prank spun out of control. Clientele grew rabid at the site of "Leo," and, around midnight, Sales fielded a call from the restaurant's publicist saying the company's principal owner could be there in 15 minutes to say hello.
"My worst fear for this experiment was that nothing would happen, and I'd have wasted everyone's time on a harebrained scheme," said Sales. "Quite the opposite occurred, which turned out to be much scarier." Can you imagine a hoax like this transpiring in today's social mediascape?
He was a shoo-in for the best actor Oscar in 1994, 2005, 2007 and 2014.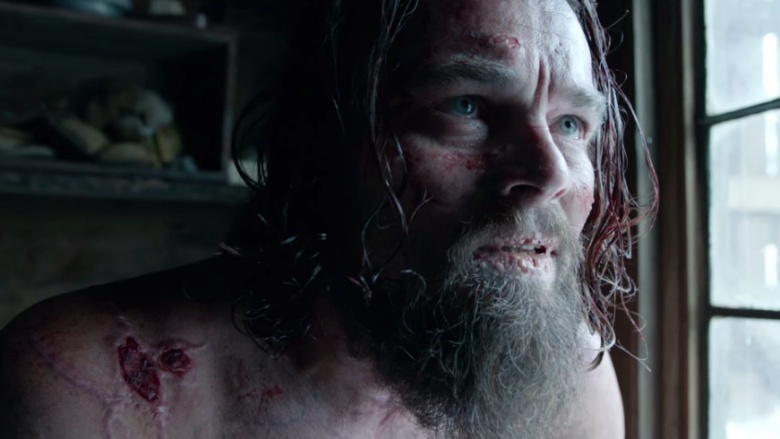 Fans and critics have sworn it's DiCaprio's year for years, and, every time, the Academy of Motion Picture Arts and Sciences has made liars out of them. It began in 1994, when a 19-year-old DiCaprio received his first Oscar for his supporting role as Arnie, a mentally challenged kid brother, in What's Eating Gilbert Grape. "He deserves it," said celebrated critic Roger Ebert. The Academy thought otherwise, sending the Oscar home with Tommy Lee Jones for The Fugitive. DiCaprio was back in the running in 2005 for The Aviator, which garnered the most Academy Award nominations of any movie that year. He starred as pioneer in the sky Howard Hughes, but couldn't land that gold statuette. The Oscar went to Jamie Foxx in Ray.
"DiCaprio is remarkable," as a gunrunner in Blood Diamond, wrote respected critic Peter Rainer of The Christian Science Monitor. He earned another nod from the Academy, but the 2007 statuette went to Forest Whitaker in The Last King of Scotland. Fast forward to 2014 and The Wolf of Wall Street. DiCaprio played the role of stockbroker con artist Jordan Belfort, and his Oscar was so close he could taste it. Matthew McConaughey, of Dallas Buyers Club, crashed the party.
With the 2016 Academy Awards, you guessed it: DiCaprio was nominated for best actor for The Revenant. The buzz predicting his long-awaited win has reached a fever pitch, but if you're DiCaprio, do you dare to believe? Do you draft an acceptance speech? The truth comes out February 28.