Fans Are Buzzing At The Prospect Of New Britney Spears Music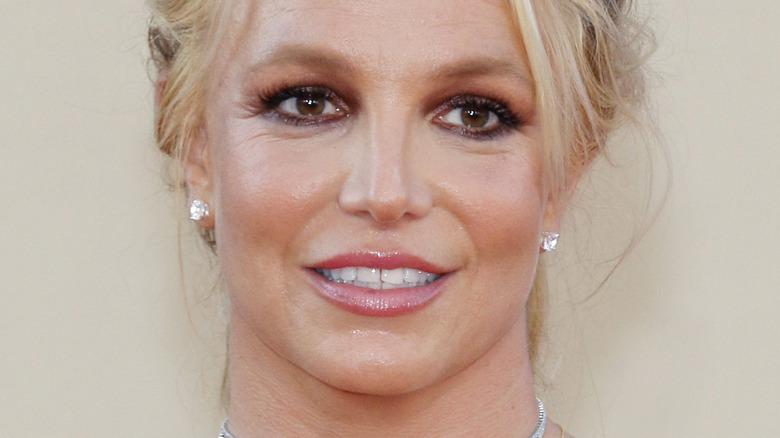 Tinseltown/Shutterstock
Often referred to as the "Princess of Pop," Britney Spears is one of the most talked-about pop culture figures of all time. Whether it's due to her show-stopping performances or iconic bops, Miss Spears knows how to keep her fans wanting more.
It's been no secret that Spears' personal life has been turbulent for the past several years due to her newly-terminated conservatorship. For that reason, it's been a minute since Spears has dropped new music. As of this writing, the Grammy Award-winner has released nine studio albums, with "Glory" in 2016 being her most recent, per AllMusic. During an interview with NME that same year, Spears opened up about the creative process of the LP. "Honestly, this is the first project where I've really been hands-on," she explained (via Refinery29), adding, "I was really specific about who I worked with, and I've been learning to say no. I'm a people pleaser, so that's hard for me. Even if I don't like something, I'll do it just to make a person happy. I made sure this album was everything I wanted it to be. I was really selfish with it." In a review published by Rolling Stone, the outlet noted it was another one of Spears' great musical comebacks.
Since fans have been waiting nearly six years for another full-length album, they will be happy to hear that Spears' days as a pop star are far from over.
Britney Spears wants back in the recording booth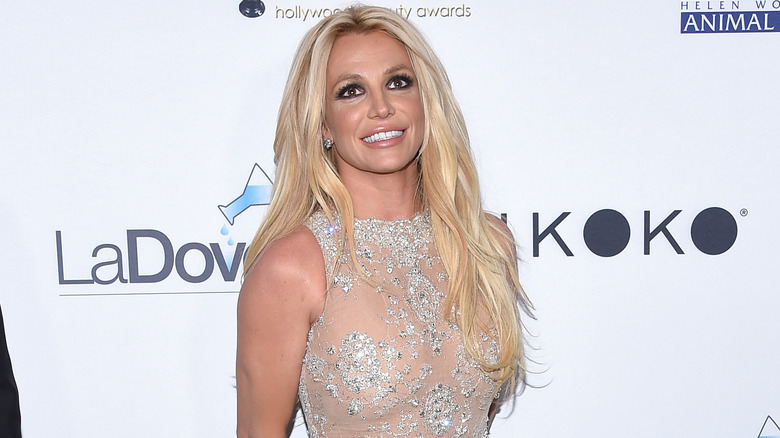 DFree/Shutterstock
After over half a decade without releasing a new album, it has been reported by The Sun that Britney Spears has been making the first steps to creating her 10th studio record. "It is very early days and Britney isn't putting any pressure on herself to release an album right away or anything, but her team are putting feelers out about the prospect of new music," an inside source told the outlet, adding, "Several people who she feels comfortable working with have been contacted and asked if they would like to work on music with Britney again and everyone seems pretty keen to be involved."
In hopes that new music will help the star turn over a new leaf after her Spears' headline-making conservatorship ended last year, the icon may reportedly be getting back in the studio to work with producer and songwriter Claude Kelly, who produced her iconic singles "Womanizer" and "Circus."
Unsurprisingly, fans are relieved over the news and took to social media to express their excitement. "The princess of pop will save the music industry AGAIN," one user tweeted. "OMG OMG OMG SHE IS COMING YALL," another passionate user wrote. "Britney Spears is supposedly working on new music that means she coming to save 2022," a third fan celebrated. New Britney music is just what we all need!