What Went Wrong With Rob Kardashian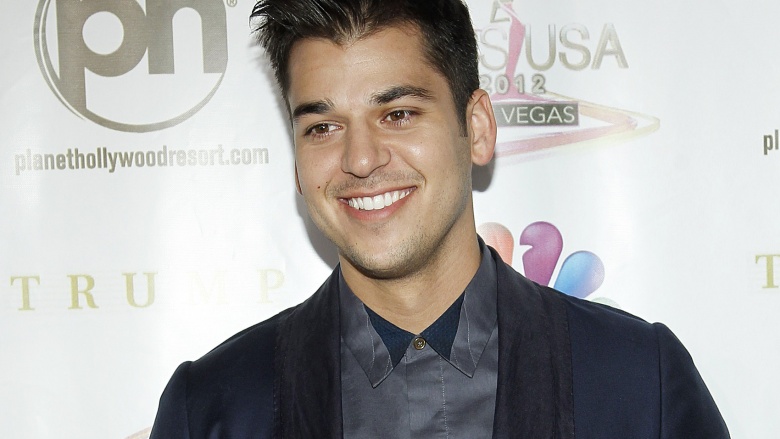 Getty Images
Who, exactly, is Rob Kardashian, who in December 2015 was rushed to the hospital and diagnosed with diabetes? When boiled down to base parts, he is Kris Jenner's sole male offspring in a sea of females. He is also an anti-"Kardashian," shunning fame and social media, save for the rare, headline-grabbing post, where he does things like attack one of his sisters by comparing her to a fictional psycho. TMZ reported that Kardashian had no idea that he was suffering from the condition. But it's not surprising, as he doesn't appear to be healthy and his family admits he is troubled by his weight gain. What the heck is going on with him? Apparently, not a lot of good stuff, given his past public profile and behaviors, as well as the thinly-veiled—actually, make that totally transparent—criticisms that his sisters have laid on his doorstep concerning his eating habits and recreational drug use.
The antithesis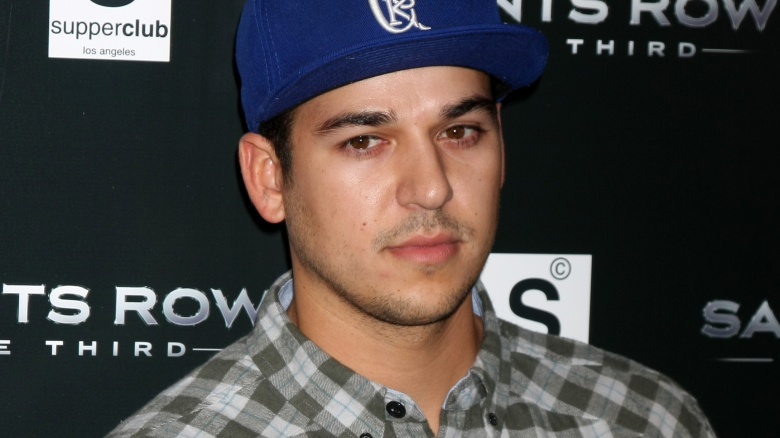 While all five of his sisters thrive in the spotlight, Rob always seemed to be going along for the ride, as if it were simply his Kardashianly duty to participate in the reality TV shows and to market and brand himself with a line of socks dubbed "Arthur George." Generally speaking, it always seemed as though momager Kris Jenner was the puppeteer behind his participation, and the good family as a whole always prevails and takes precedent.
The Rita Ora rants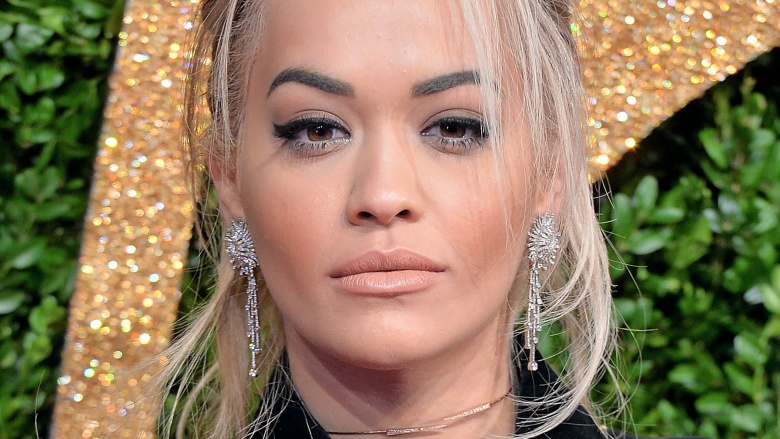 Getty Images
Kardashian started going off the rails back in late 2012, when he straight up eviscerated his ex, Rita Ora, on Twitter. The nature of their romance was always nebulous, as the singer had only just begun to carefully climb the social ladder. She told Complex that it wasn't a real relationship nor was it serious. Ouch. That had to sting, and seemed like an affront to his manhood. Kardashian then aired every piece of dirty laundry, accusing Ora of cheating on him with 20 guys. His attack was ugly and nasty, and he eventually deleted the tweets. But nothing dies on the Internet, and the tirade was well-documented in the tabloids. It was the first sign that something wasn't quite right.
The infamous "Kimstagram"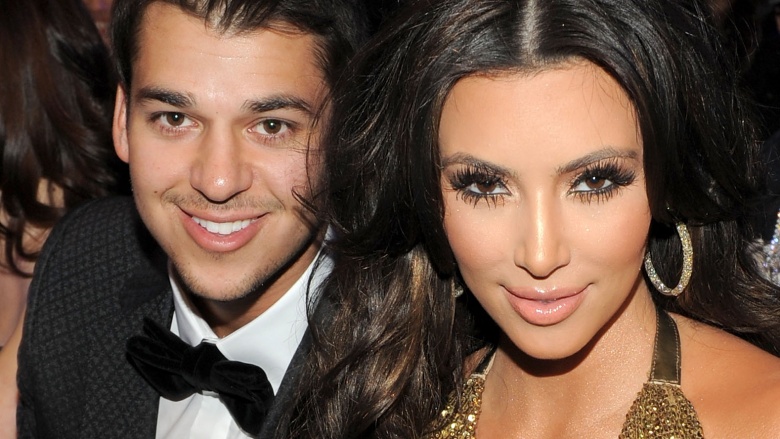 Getty Images
His sisters live and die by their social media posts, which are serious sources of income. Rob, however, rarely posts on social media. So when he does, it's an event, and he never fails to leave an impression. Sadly, it's usually negative. Like the time he posted a bloodied image of Amazing Amy from Gone Girl on Instagram and compared "the b****" to Kim. He didn't do much to clarify his point, but, like, did he need to? No way. Anyone with a brain could pick up what he was putting down.
He is depressed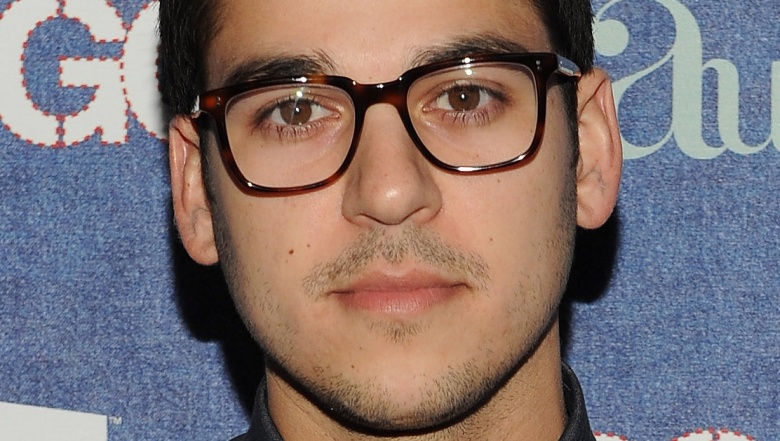 Getty Images
Rob actually lives with his big sister Khloe, who was very candid about his issues. Despite her revealing commentary, Koko seemed genuinely concerned. She didn't hold back, telling People, "Rob is such a great guy. He's charming, charismatic, everything. That's what's so infuriating. I'm like, 'Where is your will to live life? Let's be around people!' It's sad, because he's only wasting his life more and more. But he has to figure it out for himself. And he has so many people who want to help him." While he is beyond lucky to have her in his corner, her analysis is alarming. He is isolating himself and letting life pass him by. That's no bueno.
He has weight problems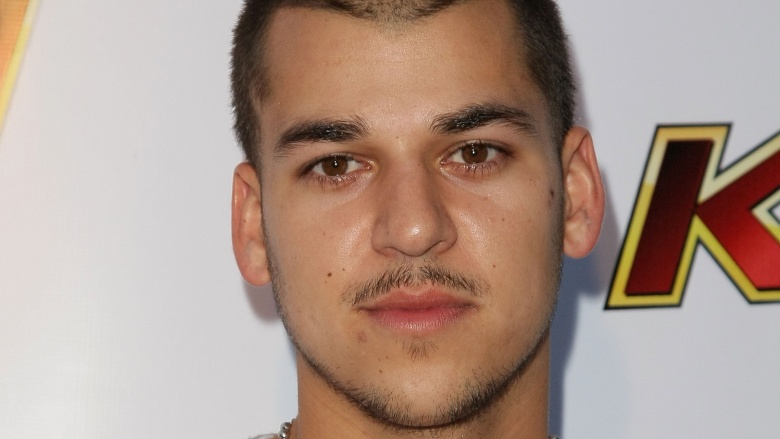 Getty Images
Khloe keeps trying to offer fixes to pull him out of this funk as he has been battling weight issues. "I've been working on my patience," the reality starlet said. "But I have my moments and I do snap. I've offered to get a chef. I'm like, 'What's your excuse?' But it's not just that. I can't win life for Rob. I have to wait until he's ready to do it for himself." Rob was famously photographed in public in June 2015, at an In N Out Burger, of all places. He had bulked up quite a bit; chowing down on greasy fast food is not good for one's waistline or one's arteries. It's doubly sad since his family has the resources to get him the proper nutrition and treatment he may need, since he knows he has a legit medical condition now.
He plays video games and smokes weed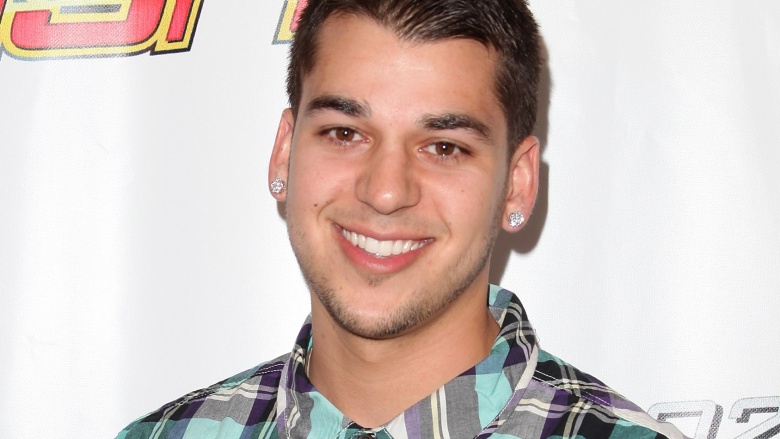 Getty Images
Kim was quite vocal about her opinion of her baby brother's antics. In her Rolling Stone cover story from this past summer, she said, "He has gained weight. He feels uncomfortable being on the show, and that's okay." But what she doesn't seem to be okay with? His boys-will-boys behavior. Her tacit disapproval was apparent when she said, "Do I think he smokes weed, drinks beer, hangs out, and plays video games with his friends all day long? Yes." While those extracurricular activities are fine in moderation, they seem to be exacerbating a long-simmering problem.
Father figures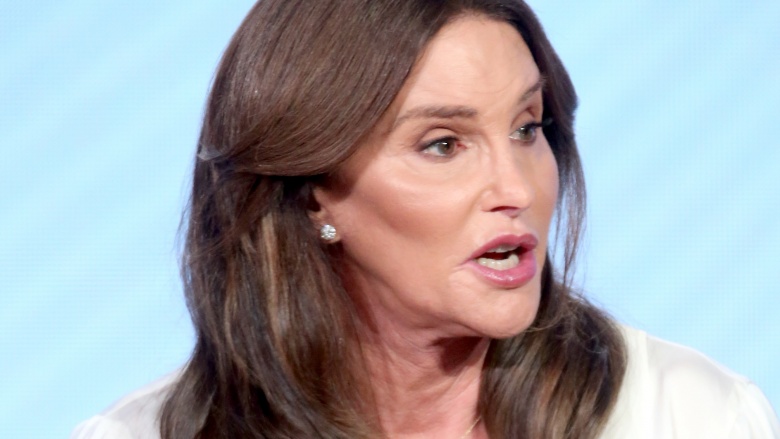 Getty Images
Khloe also confessed that the lack of a strong male role model in Rob's life has had adverse consequences. The absence of a legit father figured is problematic, since Rob is surrounded by so many women. He needs a solid bro on the family front and doesn't have one, with Khloe noting, "My dad died when Rob was 16. Rob doesn't have a father figure in his life." Stepdad Bruce Jenner—now Caitlyn—was dealing with his own set of issues, which prevented him from fully filling the void. Khloe revealed, "When our stepdad Bruce was around, he was great. But he was going through his own things that none of us understood at the time."
The Lamar Odom factor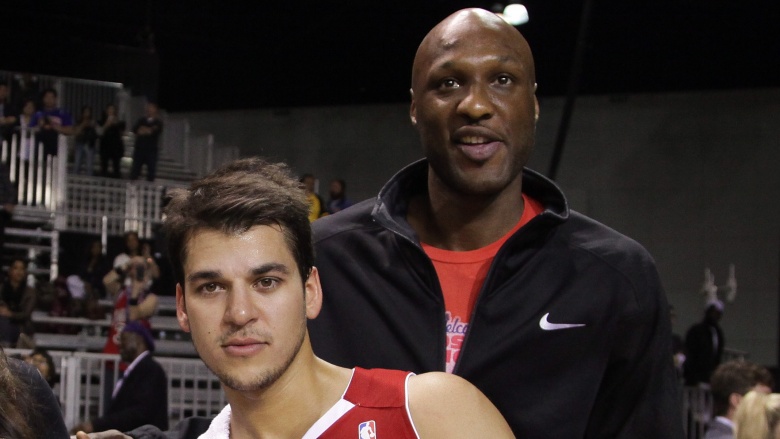 Getty Images
Khloe's estranged husband Lamar Odom, who nearly lost his life in autumn 2015, assumed temporary father figure status. When he and Khloe split, it negatively impacted Rob. "Once Lamar left—and it's not Lamar's fault at all—I think Rob didn't know where to go. He was like, 'I don't have guidance anymore.'" Clearly, all these things have contributed to Kardashian losing his way. Hopefully, he can get himself back on track.