iCarly Star Nathan Kress Expecting Baby Girl With Wife London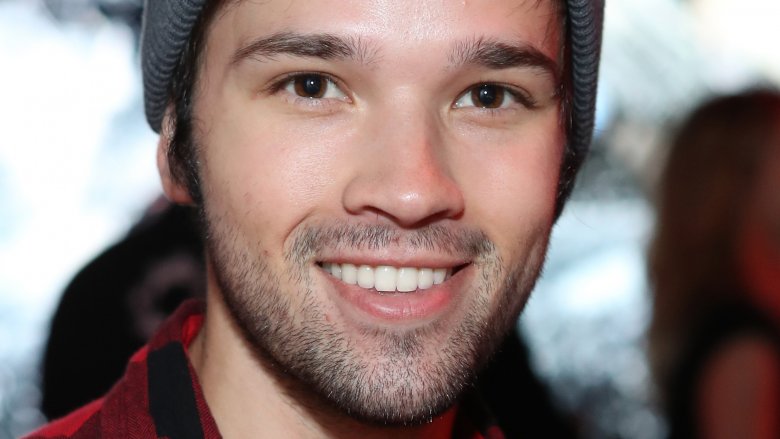 Getty Images
Congratulations to the former Nickelodeon actor!
Nathan Kress and his wife, London, announced that they're having a baby girl! On Sunday, Aug. 13, 2017, Nathan, 24, took to Instagram to share the good news. Posting a photo of him and his wife holding a balloon that reads, "It's a baby girl," the iCarly star joked, "You can find me on my porch, in my rocking chair, polishing my shotgun, for the next 18 to 40 years."
London shared a similar photo on her own Instagram account, writing, "Our sweet baby girl is officially on the way!!!"
The 24-year-old also noted that she and the baby are both doing well and are "on the perfect track for weight gain, heart rates, size." And, because of some of the comments on her previous post where she showed off her growing baby bump, she added that she's been striving to stay healthy—not skinny—during her pregnancy.
"Believe me, there has been no shortage of eating or malnutrition for me or baby girl. I know some may have seemed concerned about my size/baby's size in my mid-pregnancy photo, but I hope this helps ease some minds. We all have unique body types, and this just happens to be mine right now!" she explained. "It doesn't matter what size each of us are, pregnant or not, as long as we're taking care of our bodies."
You said it, London!
As Nicki Swift previously reported, Nathan and London, who've been married since 2015, announced that they were expecting their first child together in July 2017. Their baby is due in January 2018.
Congrats again to the parents-to-be!
While we wait for Baby Kress' arrival, find out what your other favorite child stars look like today.