Celebs Who Are Bigger Fanboys And Fangirls Than You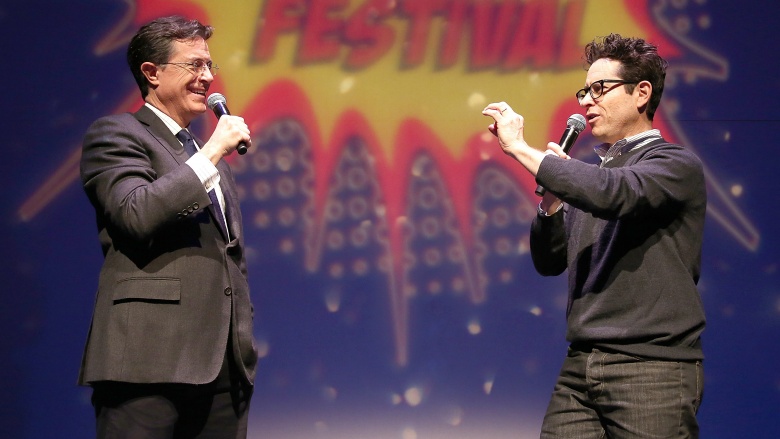 Getty Images
We all geek out over something, usually in the entertainment sphere, be it a movie, a singer, a comic book, a film character, a sports figure, or over Star Wars in general. We saw plenty of celebs display their inner fans as The Force Awakens landed in multiplexes in late 2015. But there are plenty of A-listers who are actual super fans of other famous people, of films, of TV shows, of girl groups, and more. Fandom knows no boundaries or limits. The rich and famous can be passionate nerds who take it to the next level, too...
Jennifer Lawrence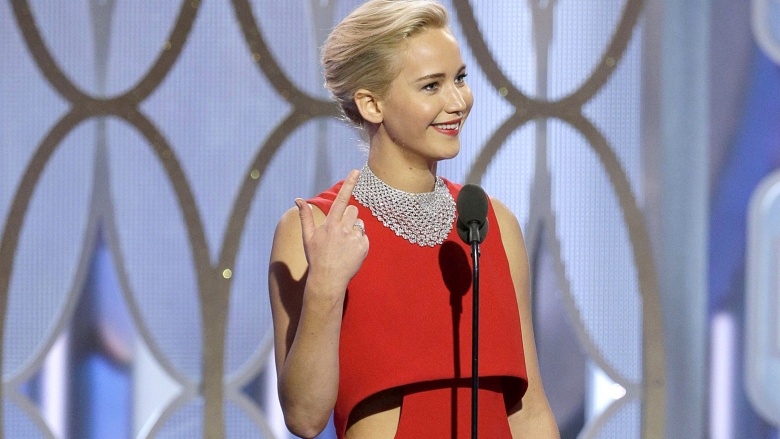 Getty Images
J. Law is a huge fan of the TV show Homeland, so much so that she wigged out and got mad during a red carpet interview at the 2014 awards season, when someone gave away spoilers before she had watched the entire season. She was not stoked, since that was so not cool. Ultimately, her intense (and adorable) reaction was just another charming performance as the awesome Jennifer Lawrence in real life, all the while revealing her favorite show.
Stephen Colbert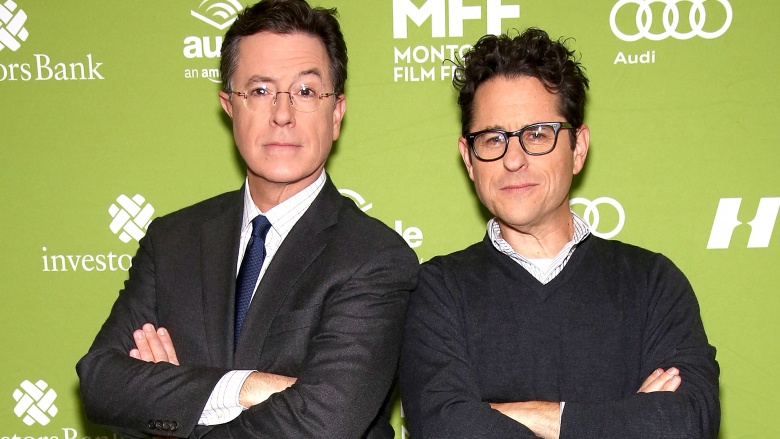 Getty Images
The late night talk show host is a major Star Wars fan. No shock there. In late 2014 on The Colbert Report, he actually broke character and labeled himself "the original Star Wars fan" and admitted that he saw the original film two weeks in advance of the theatrical release due to the fact that he won tickets via a local radio contest. So he was there from before day one, as an eighth grader in 1977, according to The Wrap. Those are some major bragging rights for the OG fan of the franchise.
Emma Stone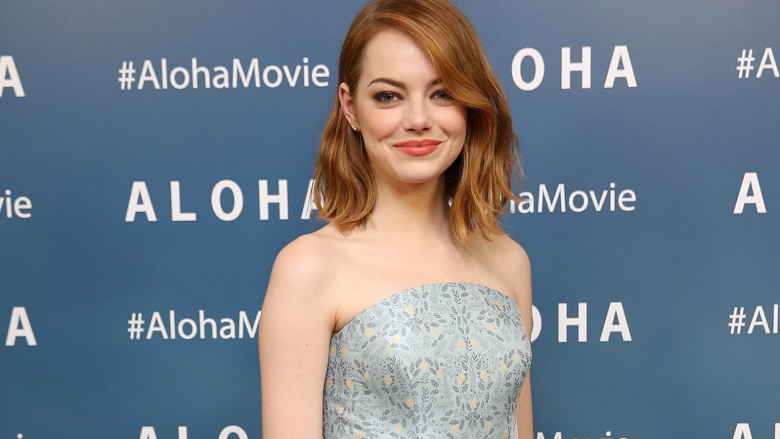 Getty Images
The redheaded actress was a supersized Spice Girls worshipper while growing up. Did you know that she can still forge all of their swirly autographs? She displayed her "Spicy" calligraphy skills during an interview on Jimmy Kimmel Live! You know, Stone could totally fill in for Ginger Spice if need be, thanks to her flame-hued locks and the fact that she can copy her signature. Actually, she could fill in for the eterna-blonde Baby Spice, as well, since Stone is a natural blonde. Funny how that works.
Selena Gomez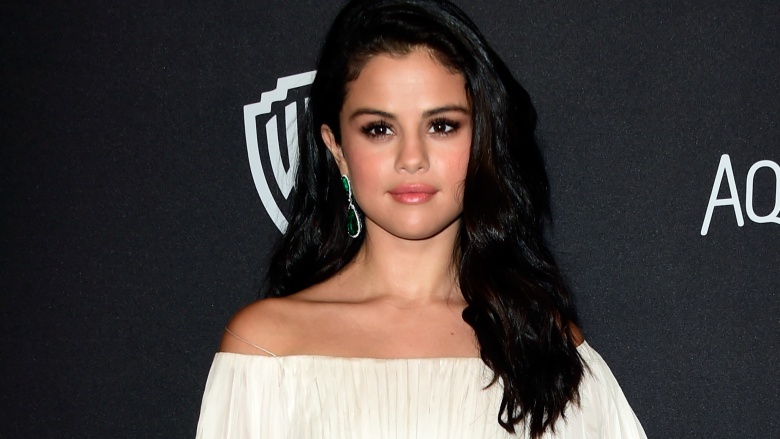 Getty Images
The singer and actress has never been shy about admitting her rampant love—obsession, maybe?—for onetime teen queen Britney Spears. She has always said that Spears was a huge influence. Gomez even told MTV that she had a Britney Spears poster along with a "Selena's Room" plaque in her bedroom while growing up. That meant Brit would "greet" all who entered her boudoir. She also told The Hollywood Reporter she would be "honored" to duet with Brit Brit, who mentioned something about the possibility of the two teaming up in passing on social media. Also, don't snooze on Gomez's rendition of Spears' "...Baby One More Time" in her against-type film Spring Breakers. While Gomez wanted to "be" Spears, she also admitted to MTV that she loved singer Jesse McCartney, who was her screensaver on her computer, since she wanted to date him. Oh, that has to make her ex Justin Bieber annoyed.
Taylor Swift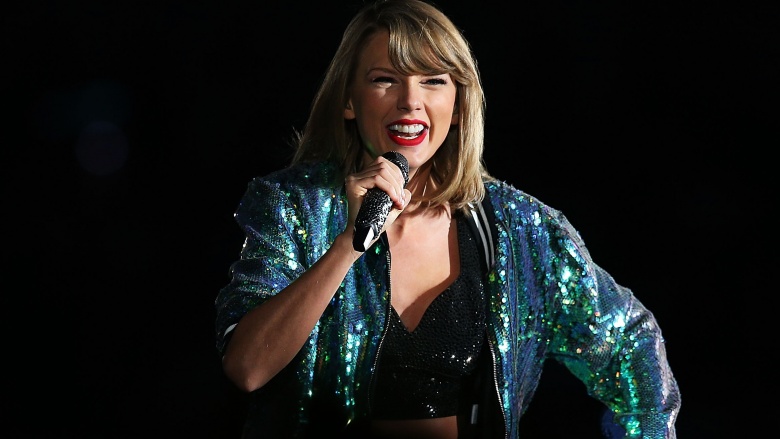 Getty Images
One of Swift's cats is named Olivia Benson in homage to Mariska Hargitay's character on Law & Order: Special Victims Unit. That's some serious fangirling right there. But Swift took it a step further when she recruited Hargitay for her girl-squad-on-steroids video for "Bad Blood." There is no bigger fan of this popular crime procedural than T. Swizzle, and she doesn't care who knows. Fangirls are never ashamed, and Swift is certainly not embarrassed by what she adores.
Sarah Paulson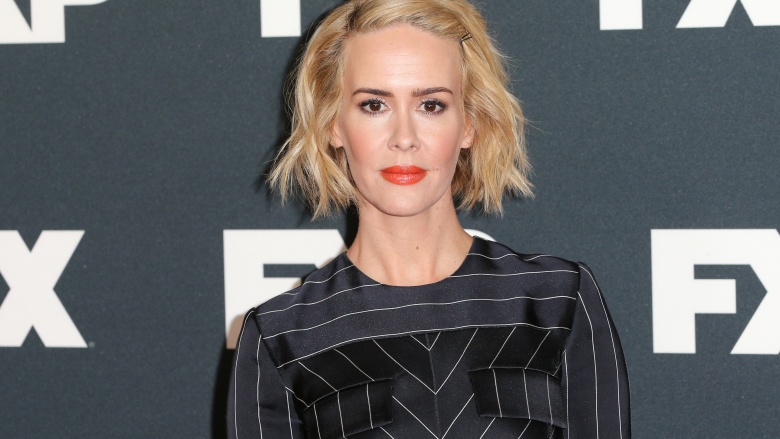 Getty Images
The actress totally fangirled over her American Horror Story: Hotel co-star Lady Gaga before even working with her, telling Deadline, "I am just such a super fan. I need to tone it down. I need to start playing it really cool. We all know that everybody who likes somebody, that they have to play a little hard to get. I'm just like a dog in a window panting, waiting to be around her. It's just really pathetic. It's really just because I'm in awe of her talent and I really think she's going to be an incredible addition to the show. I just think she's a perfect fit." That's insanely adorable and authentic, not pathetic.
Tina Fey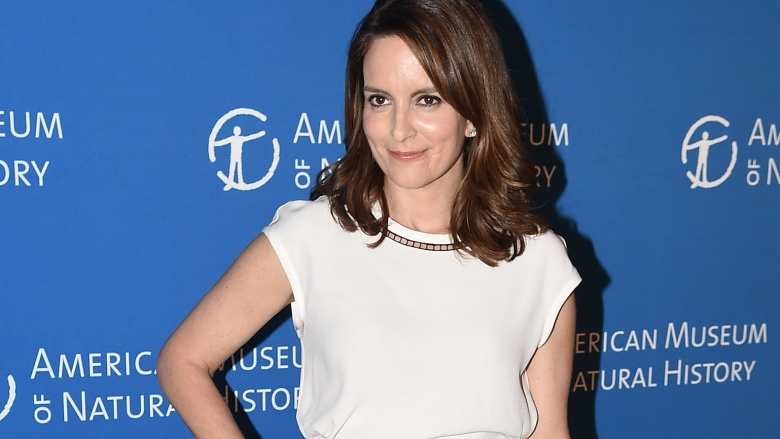 Getty Images
The bespectacled funny lady is a huge Star Wars fangirl. There were tons and tons of references to the franchise throughout 30 Rock's unforgettable run. Remember when Fey's Liz Lemon transformed into Princess Leia to avoid jury duty? If there is one time you want to invoke Princess Leia, it's when you are finagling your way out of your civic responsibilities. Even Carrie Fisher herself appeared in a beloved episode. Fangirl looks good on Fey, though...
Megan Fox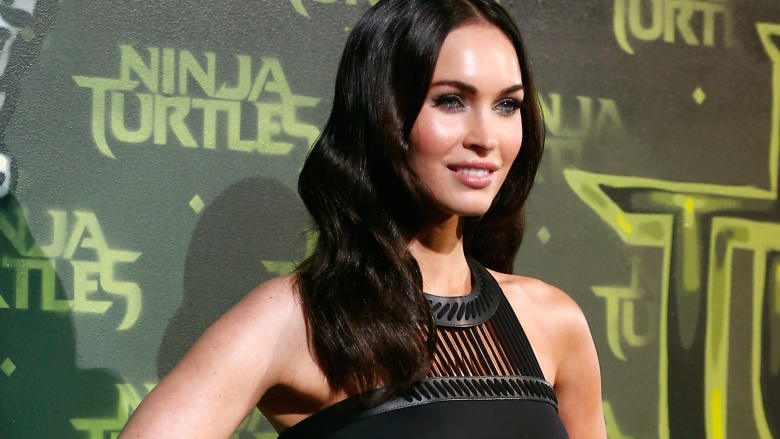 Getty Images
By all accounts, or at least her long-dormant Twitter account, the super sexy actress is a total Star Wars nerd. Fox posted a picture of her memorabilia on Twitter. Back in 2013, long before The Force Awakens mania gripped the nation, she tweeted a picture of her life-sized R2D2. No one can question her fangirl bona fides after that. Fox is the perfect combination of hot and nerdy. Her two sons are probably super stoked that their mom is proud to geek out over Star Wars. We can't help but wonder if she holds viewing parties for all the movies with her boys.