Emma Stone Is The Highest-Paid Actress Of 2017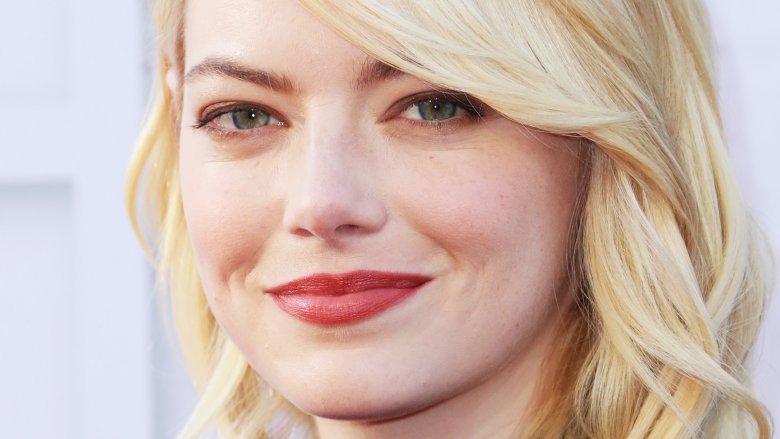 Getty Images
The actress must have snagged a pretty hefty paycheck for her role in La La Land.
On Wednesday, Aug. 16, 2017, Forbes announced that Emma Stone was the highest-paid actress in 2017. The 28-year-old earned a whopping $26 million pretax during the 12 months the magazine examined. Makes sense, given that her film La La Land made over $445.3 million at the box office.
Following Stone on the list is Jennifer Aniston, who made $25.5 million. Unlike Stone, much of Aniston's earnings came from gigs outside of the entertainment industry, like product endorsements for Emirates airlines, Aveeno, and Smartwater. Aniston, 48, also reportedly made a significant amount from her stock in Living Proof, a hair care company that was recently sold to Unilever.
Passengers actress Jennifer Lawrence came in third on Forbes' list, having made $24 million. The magazine notes that the 27-year-old earned a whole lot of moolah from her roles in the films like Mother! and Red Sparrow, as well as from an endorsement deal with Dior.
Melissa McCarthy, 46, and Mila Kunis, 34, also made the list, raking in $18 million and $15.5 million, respectively.
And even though those numbers add up to a sizeable sum, E! News notes that it still pales in comparison to the amount made by men in the industry. While the 10 highest-paid actresses earned a combined $172.5 million in 2017, the 10 highest-paid men in 2016 made a total of $457 million.
The 2017 list of highest-earning actors is yet to be revealed.