Ryan Reynolds Leads Moment Of Silence On Deadpool 2 Set After Stuntwoman's Death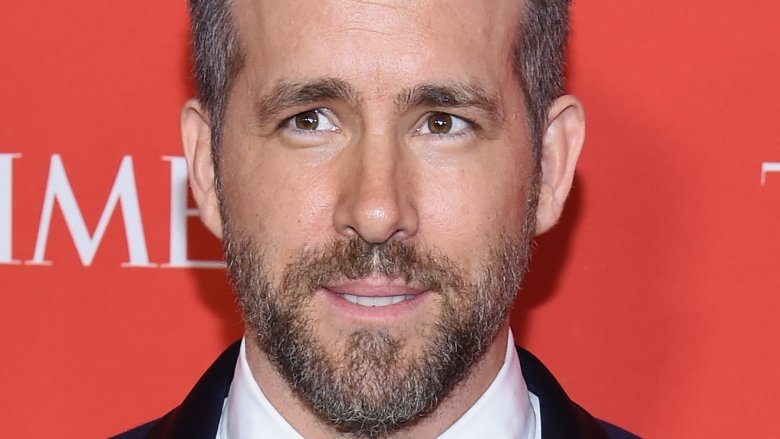 Getty Images
The 40-year-old actor took the time to honor one of Deadpool's own, stuntwoman Joi "SJ" Harris.
TMZ reports that Ryan Reynolds led the Deadpool 2 crew in a moment of silence on Wednesday, Aug. 16, 2017. In a video obtained by the gossip rag, Reynolds and dozens of others on set huddle around each other as they paid their respects to Harris, who died after a stunt went wrong.
As TMZ previously reported, Harris, who was the first female African American road racer, died on Monday, Aug. 14, while filming in Vancouver. She was reportedly airborne at one point while her motorcycle crashed through a ground-level glass window. Eyewitnesses told TMZ that they never saw Harris hit the brakes.
According to reports, Harris' Deadpool 2 gig was her first job as a stuntwoman.
Deadline notes that Harris was not wearing a helmet at the time of the crash, as she'd been hired quickly for a scene and the studio did not yet have a helmet made for her to wear underneath a wig.
After Harris' death, Reynolds spoke out about the tragedy, taking to Twitter to express his grief. "Today, we tragically lost a member of our crew while filming Deadpool," he tweeted. "We're heartbroken, shocked and devastated... but recognize nothing can come close to the grief and inexplicable pain her family and loved ones must feel in this moment. My heart pours out to them — along with each and every person she touched in this world."
Though production had stopped after the fatal accident, it has since resumed. Deadpool 2 is scheduled to premiere in theaters on June 1, 2018.