Lindsay Lohan Had Her Sights Set On Playing A Different Role In Mean Girls
Donna Ward/Getty Images
"Mean Girls," released in 2004, remains one of the most iconic films in pop culture. However, fans might be surprised to know that the casting for the film was not a straightforward process. Regina George is one of the most infamous teen movie villains of all-time and undoubtedly plays a pivotal role in "Mean Girls." For that reason, it's difficult to imagine an actor other than Rachel McAdams as the ultimate mean girl. The truth is: everyone loves the manipulative, self-centered, Queen Bee, including Lindsay Lohan.
In a 2014 interview with Vulture, "Mean Girls" director Mark Waters revealed that after giving Lohan the script, she knew exactly what role she wanted to play — and it wasn't Cady Heron. "So we did a read-through, and we were trying to look for somebody to play the role of Cady, but frankly, we didn't find anyone we liked who felt strong enough to go up against Lindsay," Waters told the outlet.
Needless to say, Lohan ended up playing taking on the role of Cady with Waters telling Vulture, "Lindsay kind of begrudgingly said, 'Okay, I guess I'll play the lead. At least I get to have more lines.'" So, which character had Lohan so enamored that she was willing to accept lower billing and less lines?
Why did Paramount Pictures cast Lindsay Lohan as Cady Heron?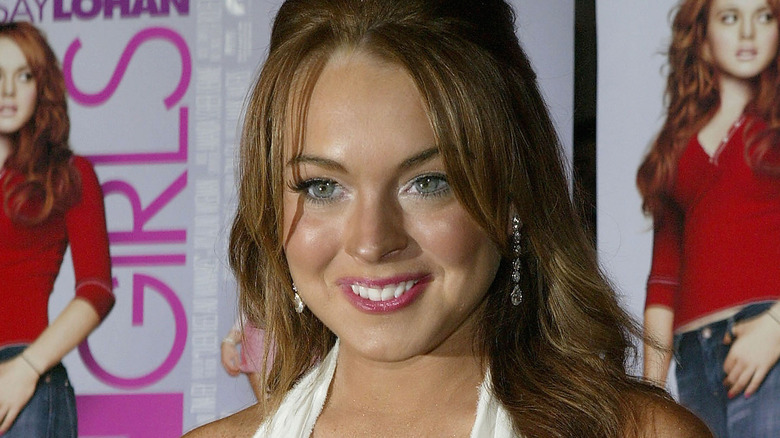 Paul Hawthorne/Getty Images
Per Vulture, Lindsay Lohan worked with "Mean Girls" director Mark Waters on the 2003's "Freaky Friday." While on set, Waters believed he had found the perfect Regina George in Lohan. "Her energy is a very aggressive, testosterone-laden energy, and that's exactly what I knew I needed for Regina George," he told the outlet.
It seems Lohan was on the exact same wavelength. "When I gave it to her, she was like, 'I f**king love Regina George! This is exactly the part I want to play.'" However, following the success of "Freaky Friday," audiences reportedly associated Lohan with a more likable character, which seemingly contributed to her losing out on the role of Regina. Waters told Vulture, "Sherry Lansing, who was heading Paramount at the time, told us, 'We have to have Lindsay play the lead in 'Mean Girls.' It's just not going to work having her play the villain, because she now has an audience that won't accept that.'"
Needless to say, the role ultimately went to Rachel McAdams and the rest is history.
Lindsay Lohan wasn't the only one vying for the part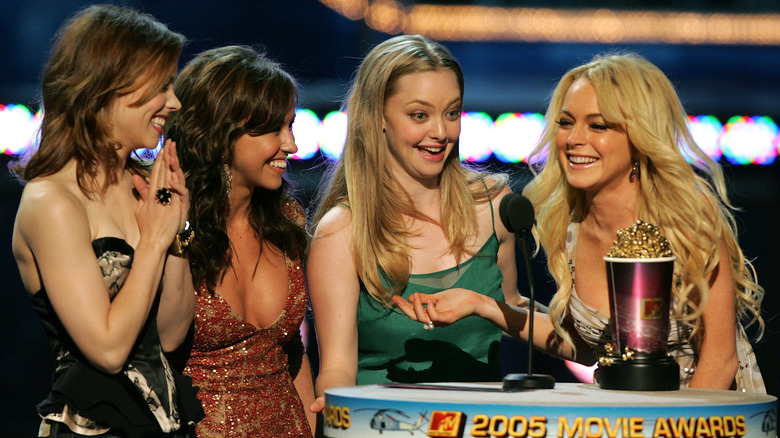 Kevin Winter/Getty Images
Apparently, Lindsay Lohan wasn't the only one who had her sights set on playing Regina George. "The person who was neck and neck for the role of Regina — and we agonized over which one we were going to cast — was Amanda Seyfried," "Mean Girls" director Mark Waters told Vulture.
Despite Lohan, Seyfried, and Rachel McAdams all vying for the role of Regina, it was ultimately decided that Seyfried would be a better fit for Karen. "I think it was [producer] Lorne Michaels who had the genius idea of saying, 'What about the dumb girl? I think Amanda could play the dumb girl,'" Waters told the outlet. "So she came in and read it and nailed it, and we got the best of both worlds."
Eventually, Lohan "begrudgingly" agreed to step into the role of Cady Heron, and based on the film's success, it seems that everyone found their perfect fit in the end.