Brad Pitt, Angelina Jolie Reportedly Sued By Interior Designer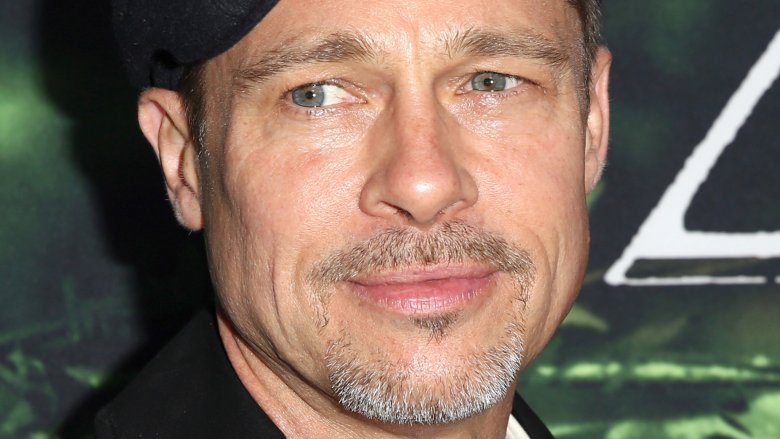 Getty Images
Uh-oh. The former It couple have reportedly been ordered to pay up.
Page Six reports that interior designer Odile Soudant had sued Brad Pitt and Angelina Jolie for allegedly skipping out on paying their bill.
Soudant, who was reportedly hired to light four buildings on Pitt and Jolie's property in Correns, France, told French paper Libération (via The Guardian), "[Pitt] wanted to make it an exceptional place and believed that light should be at the heart of this."
Soudant admitted that she did not sign a contract with the two celebrities but had allegedly been given "carte blanche." The designer, who hired a team of 17 workers, reportedly billed Pitt and Jolie monthly.
She later told to the court that she didn't know why Pitt, 53, and Jolie, 42, had stopped paying her but claimed that Pitt had emailed her, pleading with her to finish the work. After Soudant stopped work on the property, Pitt allegedly wrote her, stating, "I don't know how things happen in France but in the United States, friends don't attack friends. I've been nothing but a fan of your work. Do not attack. Let's finish the project and be proud of it. The work is too good to end on a bad note. Life is too short, my friend."
Another email reportedly read, "Don't waste time with legal action. Follow your artistic journey and don't worry about the rest."
In April 2017, Pitt and Jolie's company Chateau Miraval was reportedly ordered by French court to pay Soudant $662,000. And while Soudant has reportedly received her payment, she's still trying to get credit for her work, as official credit was allegedly given to one of her employees instead.
Neither Pitt nor Jolie have publicly commented on the lawsuit.
While we wait for the former Mr. & Mrs. Smith co-stars to release a statement, read up on the real reason why Pitt and Jolie are getting a divorce.