Pink Reveals That She's 'Made Amends' With Christina Aguilera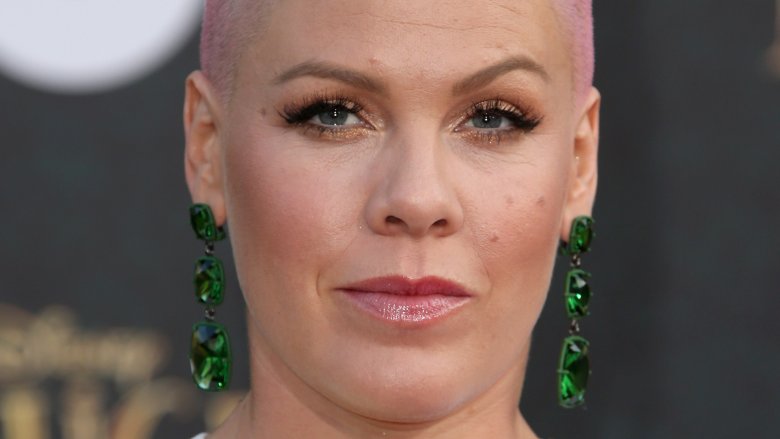 Getty Images
The "What About Us" singer just opened up about her past feud with the popular The Voice coach.
Pink's admission came after a Twitter user essentially blasted her for snagging the 2017 MTV VMAs' Michael Jackson Video Vanguard Award, calling her "Lady Marmalade" music video—which she performed with Christina Aguilera, Lil' Kim, and Mya—the only "relevant" video in her career.
Pink then responded with a series of tweets. "Want to point out an awful new phenomenon of the last 10'years. We can no longer be happy for each other," Pink wrote. "I ❤️Xtina, we've made amends."
The 37-year-old continued, "Music brings us all together. The best part of music is- there's room for everyone to win at the same time. Don't be what's wrong w/da world."
"Let's be an example of inclusion and celebration. You don't have to like me at all, I'm ok with that. Just be a decent person," Pink went on, adding, "And you're f**kin rip van winkle if you've never seen one of my videos."
According to People, Pink and Aguilera started their rumored feud after attending a meeting with a record label exec, regarding their "Lady Marmalade" collaboration. "[Label executive] Ron Fair walked in. He didn't say hi to any of us and said, 'What's the high part? What's the most singing part? Christina's going to take that part," Pink recounted in a 2009 VH1 Behind the Music special. "I stood up, and I said 'Hi. How are you? So nice of you to introduce yourself. I'm Pink. She will not be taking that part. I think that's what the f—ing meeting's about.'"
Since then, Pink and Aguilera have appeared to be on good terms, with Pink even serving as a guest advisor for Aguilera's team on The Voice in 2016.