Shonda Rhimes' Daughter Has Never Watched One Of Her Mother's Most Famous Shows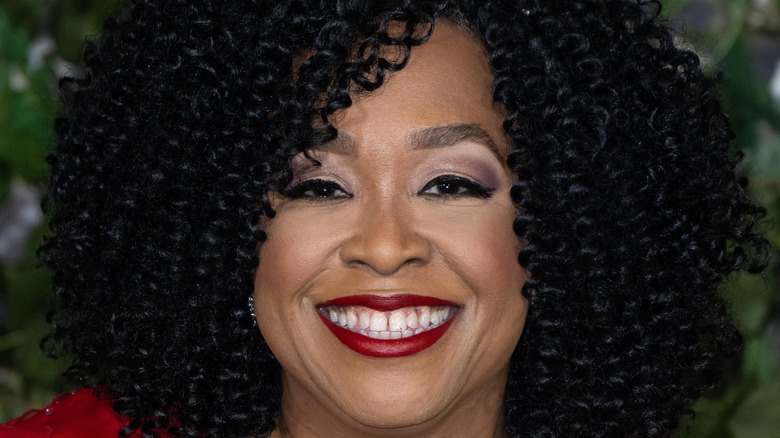 Jeff Spicer/Getty Images
Shonda Rhimes is the woman behind some of the most prolific shows in television history. The writer and producer is responsible for classics like "Grey's Anatomy," "Scandal," and "How to Get Away With Murder," to name a few. But, while Rhimes had millions of fanatics across the world glued to their television screens every Thursday night, her kids on the other hand, didn't care too much about tuning in.
According to The U.S. Sun, the TV mogul has three beautiful daughters. She adopted her oldest Harper in 2002, her middle child Emerson was adopted ten years later in 2012, and the baby of the family, Beckett, was born via surrogacy the following year in 2013. During an interview with Oprah for her show "SuperSoul Sunday," Rhimes opened up about her decision to adopt and her views on marriage. "Since I was 5, I could tell you I was going to have kids," she said. "I could tell you I was going to have three. I could tell you they were going to be girls. But I have never wanted to get married." 
Rhimes revealed to Us Weekly, she has often mixed her personal life into her shows without people realizing it. "I've been writing adoption into story lines on my shows and only a few people close to me knew about my plans," she told the outlet. However, it looks like her girls won't be looking for those clues in her shows any time soon. 
Shonda's oldest daughter is not interested in Grey's Anatomy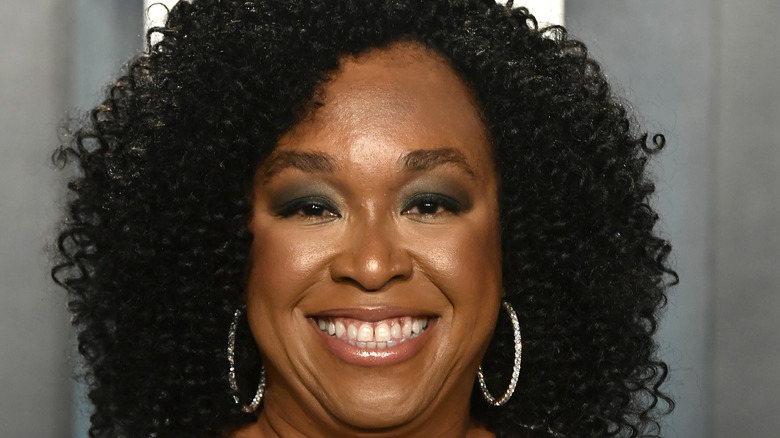 Frazer Harrison/Getty Images
During an interview with The Wall Street Journal, Shonda Rhimes admitted that all three of her daughters have "never seen" her ABC hit show "Grey's Anatomy." She said, "My youngest daughters are 8 and 9, so they're far too young to watch it or even care, which is good." However, the "Bridgerton" executive producer's oldest daughter is the appropriate age to tune in to her mother's show — but she has no desire to do so. "I have a 19-year-old who finds it horrifying that I've written a show that all of her friends have seen multiple times," Rhimes added. "And I have to say, I think that might be the best compliment ever." 
"Grey's Anatomy" follows the life of a group of rising surgeons as they tackle balancing the stresses that come with working in the medical field, love, and a lot of sex. Therefore, Rhimes said her daughter — even at 19 — is not "interested" in watching a show where her mother addresses topics like those. Rhimes is perfectly fine with it. 
During an interview with Good Housekeeping, the creator of "Inventing Anna" discussed the beauty of raising three children who have different strong personalities on her own. "They couldn't be more different from one another, but they're all stubborn — and I mean that in the best way," Rhimes said. "No one will ever take advantage of them."