Meek Mill Arrested, Charged With Reckless Endangerment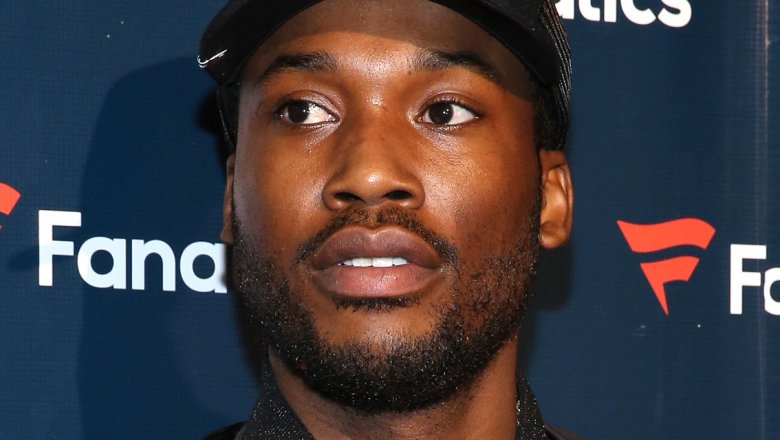 Getty Images
The "All Eyes on You" rapper was taken into custody by authorities around 10 p.m. on Thursday, Aug. 17, 2017.
E! News reports that Meek Mill (real name Robert Rihmeek Williams) was arrested in New York City after police saw him allegedly "riding a dirt bike in and out of traffic, doing wheelies, not wearing a helmet and not obeying traffic in footage shared online via a livestream" the night before.
According to ABC News, cops had visited the area where Mill and his crew had reportedly been hanging out on Wednesday, but the group had already left. However, since there was video evidence of the events, police apparently decided to make arrests.
Mill, who was charged with reckless endangerment, was reportedly arrested at a traffic stop after performing on The Tonight Show Starring Jimmy Fallon.
Since it was too late in the night to get arraigned, Mill, 30, was reportedly held overnight and had been scheduled to appear in front of a judge on Friday, Aug. 18.
ABC News notes that it's illegal to ride an ATV or a dirt bike in New York City.
Mill's lawyer Joseph Tacopina told the NY Daily News that his client was targeted by due to his fame. "That level of investigation is normally reserved for heinous crimes, not for petty offenses like doing a wheelie on the street where you're endangering no one's life but your own," Tacopina stated. "It really stinks of obvious targeting an individual who is a celebrity and maybe who law enforcement don't like, and it's not what the system is supposed to be about."
He continued, "If his name was John Smith, he wouldn't have even been arrested," adding, "You could go to 110th St. and Dyckman right now and you'll see 10 kids popping wheelies on their bikes. Nobody gets arrested."
No official word yet from Mill on the incident.