What Sandra Oh Was Doing Before Grey's Anatomy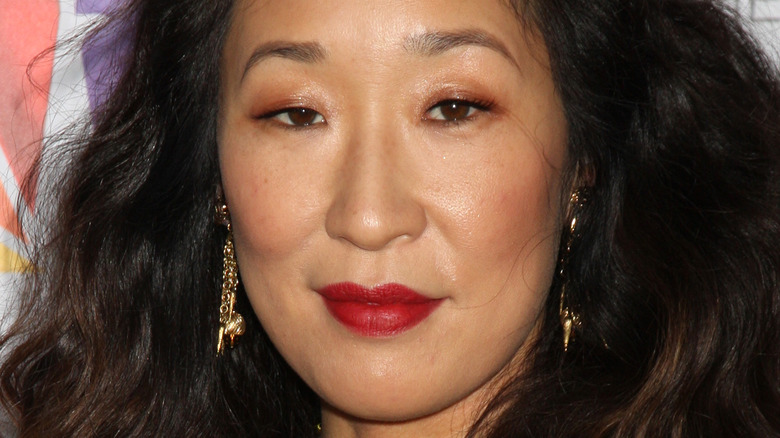 Kathy Hutchins/Shutterstock
Even those who weren't closely following the first 10 seasons of "Grey's Anatomy" still recognize Sandra Oh in her medical scrubs. That's how impactful her presence on the hit medical drama was. With her no-nonsense attitude and sarcastic humor, Oh's Dr. Cristina Yang became one of Grey Sloan Memorial Hospital's most beloved figures. In addition, the friendship between Oh's character and Ellen Pompeo's Dr. Meredith Grey brought to the forefront the powerful dynamics between two strong female characters.
Unsurprisingly, fans were heartbroken when Oh announced her departure from "Grey's Anatomy" ahead of Season 11. After portraying Yang for a decade on the flagship Shonda Rhimes show, Oh felt that both she and Cristina were ready for a new chapter. "It's such an interesting thing to play a character for so long and to actually get the sense that she wants to be let go as well," Oh told The Hollywood Reporter in August 2013. 
With five consecutive Emmy Award nominations and a Golden Globe win, "Grey's" made Oh a star nearly overnight. It wasn't easy, though. "To be perfectly honest, it was traumatic ... when one loses one's anonymity, you have to build skills to still try and be real," she said on "Sunday Today with Willie Geist" in August 2021. But just because a wider audience hadn't caught on yet doesn't mean that Oh hadn't been showing off her incredible skills for a decade up to that point. 
Sandra Oh starred in both successful TV shows and films
Sandra Oh was 34 when "Grey's Anatomy" premiered in March 2005. And while she may not have been a household name before then, Oh had certainly quite a few accomplishments under her belt. Immediately before being cast as Dr. Cristina Yang, Oh had starred in the 2004 Oscar-winning Alexander Payne comedy "Sideways," for which she won a Critics' Choice Award and a Screen Actors Guild Award, per IMDb. Oh had also enjoyed a six-year run in the critically acclaimed HBO cult-classic "Arliss."
But even before Oh was working her way up the Hollywood ladder, she had already received plenty of acclaim in her native Canada. In fact, Oh snagged a Gemini nomination and secured a FIPA D'Or for best actress at Cannes for her performance in "The Diary of Evelyn Lau" way back in 1994, according to The Globe and Mail. 
And most astonishingly, "The Diary of Evelyn Lau" marked Oh's very first film ever, The Globe and Mail noted. "She had then what she has now, a tremendous emotional accessibility and a steely inner core," director Sturla Gunnarsson told the outlet in 2007. Oh had graduated from the National Theatre School only the previous year, so the film changed her course. "It really set up how I want to work from that point on," she told IMDb in 2021. It was a decision that demanded courage, though, as her parents fervently opposed her career choice. 
Sandra Oh rejected a journalism scholarship to pursue acting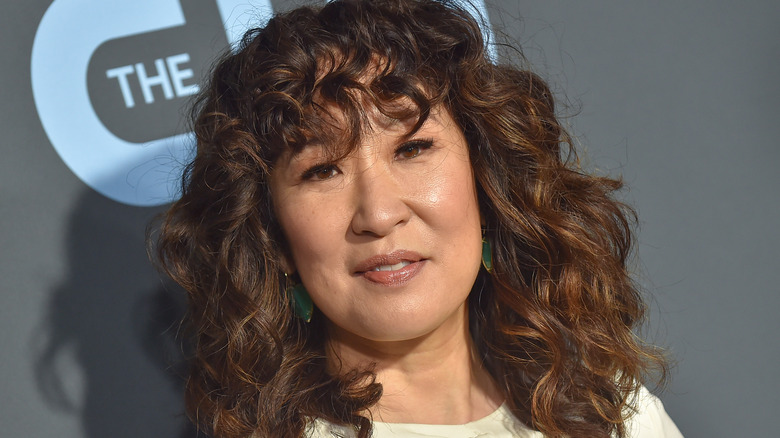 DFree/Shutterstock
Sandra Oh comes from a long line of successful professionals. Oh's mother and father, who immigrated to Canada from South Korea in the early 1960s, are a biochemist and a businessman, respectively, according to the Golden Globes website. Oh's siblings followed suit, her sister being a lawyer and her brother in the medical field, she told Marie Claire. "I'm the only person in my family who doesn't have a master's degree," Oh said on NPR's "Fresh Air" in 2004. While Oh had been interested in acting and dancing since a little girl, she still considered a more traditional career path.
An exemplary student in high school who rose to president of her class, Oh was offered a journalism scholarship to Carleton University, according to The Globe and Mail. But she rejected the opportunity, opting to attend the National Theatre School of Canada instead, The Washington Post noted. Her parents were inconsolable. "Most parents, especially immigrant parents, would not want their child to go into something as intensely insecure as acting," Oh told The Globe and Mail in 2007.
Oh knows her parents had only her best interest at heart, especially being all too familiar with racial dynamics in the industry. Their rationale was, "I don't want to put my child in a place where she's going to be rejected and hurt," Oh told Gross. They came around, though, and can often be seen exuding their pride on the red carpet.