Joss Whedon's Ex-Wife Kai Cole Calls Him A Hypocritical Feminist In New Essay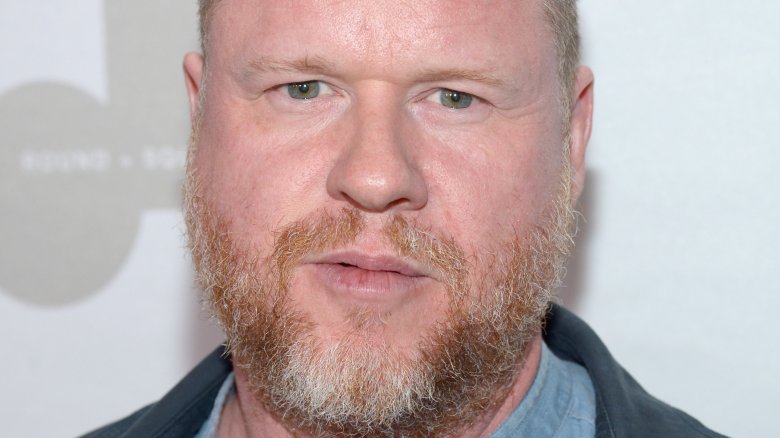 Getty Images
The Buffy the Vampire Slayer creator obviously has some bad blood with ex-wife Kai Cole.
On Sunday, Aug. 20, 2017, The Wrap published a guest post penned by Cole, addressing her former love, Joss Whedon, and she did not have one nice thing to say about the Avengers writer.
"I've been asked some questions by the press recently about my divorce from Joss Whedon, to whom I was married for 16 years. There is misinformation out there and I feel the best way to clear up the situation is to tell my truth," Cole began. "I don't think it is fair to me or other women to remain silent any longer."
Cole continued, "There were times in our relationship that I was uncomfortable with the attention Joss paid other women. He always had a lot of female friends, but he told me it was because his mother raised him as a feminist, so he just liked women better."
However, though Joss had allegedly denied having "lust after women," Cole claimed that he had his first affair on the set of his hit supernatural show.
"Fifteen years later, when he was done with our marriage and finally ready to tell the truth, he wrote me, 'When I was running Buffy, I was surrounded by beautiful, needy, aggressive young women. It felt like I had a disease, like something from a Greek myth. Suddenly I am a powerful producer and the world is laid out at my feet and I can't touch it,'" Cole alleged. "But he did touch it. He said he understood, 'I would have to lie — or conceal some part of the truth — for the rest of my life,' but he did it anyway, hoping that first affair, 'would be ENOUGH, that THEN we could move on and outlast it.'"
Cole then went on to claim that Whedon had had affairs with "actresses, co-workers, fans and friends" for, essentially, the duration of their 16-year marriage. She also wrote that Whedon said that, as a man, he was taught to both provide for a family and "conquer and acquire — specifically sexually." And, he reportedly said, he was "pulling off both!"
"I believed, everyone believed, that he was one of the good guys, committed to fighting for women's rights, committed to our marriage, and to the women he worked with," Cole, who's been diagnosed with Complex PTSD, wrote. "But I now see how he used his relationship with me as a shield, both during and after our marriage, so no one would question his relationships with other women or scrutinize his writing as anything other than feminist."
As Vulture notes, Whedon and Cole married back in 1995. They later separated in 2012 and divorced in 2016. The former couple share two children together.
A spokesperson for Whedon, 53, told The Wrap, "While this account includes inaccuracies and misrepresentations which can be harmful to their family, Joss is not commenting, out of concern for his children and out of respect for his ex-wife."
While we wait for more details about Whedon's alleged affairs, learn all about celebrities who are serial cheaters.