The Second Language Mark Consuelos Can Speak Isn't What You Think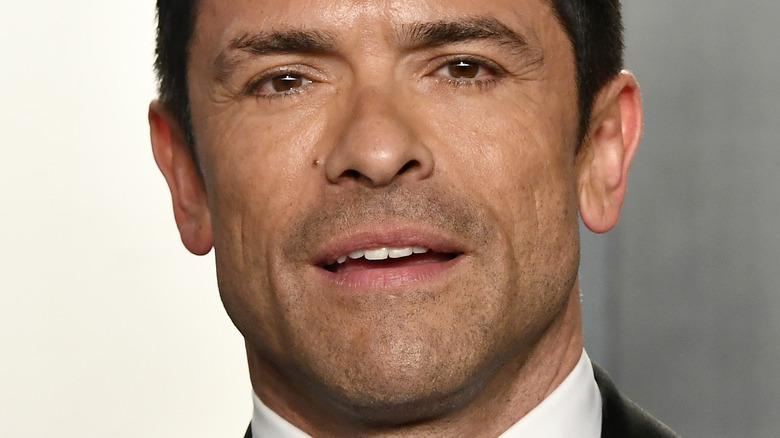 Frazer Harrison/Getty Images
While the untold truth of Mark Consuelos might be surprising for many, the former daytime television star often makes headlines simply because of his marriage to Kelly Ripa. Despite this, the couple has managed to have one of the longest-lasting marriages in the industry, according to People. 
Even though Consuelos' marriage to Ripa might be in its own way a claim to fame, it's not his only one. Consuelos, an actor, is also known for his roles in "All My Children" and "Riverdale." Speaking to Glitter 2021 Consuelos opened up about the moment he realized that he had a passion for acting. "The first time I thought about acting as something that I wanted to do, was when I was in a movie theater with my dad," Consuelos recalled. "He took me to see a movie called 'Kramer vs. Kramer' ... I fell in love with the idea of being able to make people forget what they were doing for a couple of hours." Like his acting origin story, there's one personal detail about Consuelos that a lot of people don't know about: the range of his linguistic abilities.
Mark Conseulos was influenced by two cultures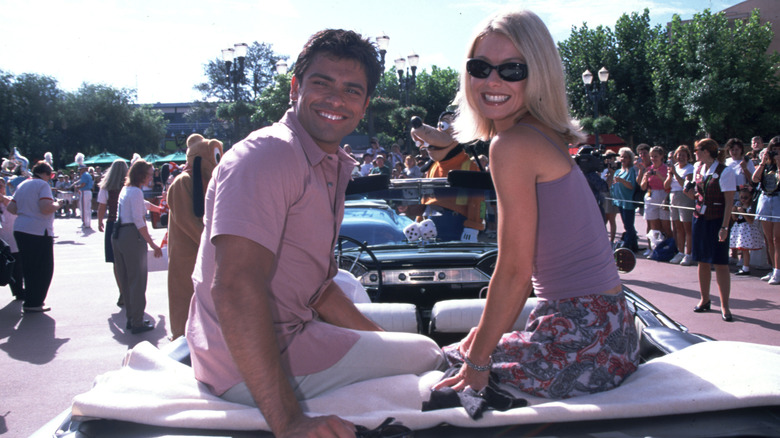 Barry King/Getty Images
While Mark Consuelos often publicly talks about his Mexican heritage, many might not know that he doesn't speak Spanish. As a result, Consuelos has previously admitted in interviews admits that he sometimes struggled with his dual Latinx/Italian identity. "I'm half Mexican, half Italian. So, I was always in this neverland of ... I wasn't really 'Mexican enough'; I wasn't really 'Italian enough,'" Consuelos told Teen Vogue in 2018. "It wasn't till I got a little bit older that it really dug in." However, the actor does speak one other language: Italian. The reason? During his youth, Consuelos' family spent some time in Italy before moving to the United States. He himself disclosed in a 2012 moderated panel (via TV Megasite) how his experience there remained with him: "I speak Italian, that's my first language."
Despite his Italian-speaking chops, questions about his Spanish-speaking abilities have occasionally popped up. During the same aforementioned interview, Consuelos admitted that he was cast as a Spanish teacher for the Fox sitcom "I Hate My Teenage Daughter," even though he didn't speak a lick of the language. "I thought it was really funny, I play a Spanish teacher. I just thought it was funny because I really don't speak Spanish ... It kind of tickled me a little bit." But has Consuelos has been brushing up his Spanish-language skills since then?
Mark Consuelos found ways to connect to his heritage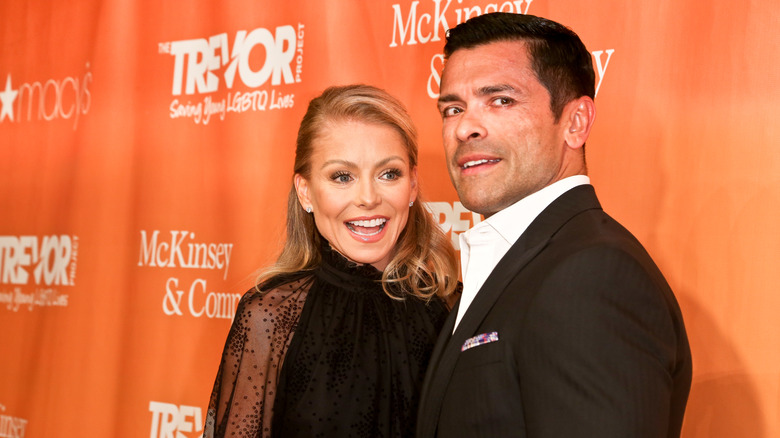 Debby Wong/Shutterstock
In an interview for Recap Rewind in 2019, Mark Consuelos said that he felt nicely surprised to have some Spanish lingo incorporated into the script for his role as Hiram Lodge, the patriarch of the powerful Lodge family, in the TV show "Riverdale." Now, whether or not Consuelos is brushing up on his Spanish-speaking skills behind closed doors, no one knows. In 2017, he did admit to Entertainment Weekly that one of Hollywood's worst kept secrets about him is that he still doesn't speak Spanish — so for now, it appears that's that.
Either way, it's safe to say Consuelos is in some way putting in the effort to connect with his roots. In addition to this, the actor has also taken measures to immerse himself more in his Mexican culture. For example, both he and his wife Kelly Ripa made Mexican wedding cake cookies together during an episode of "Live with Kelly and Ryan," and the couple visits Mexico as often as they do Italy. Moreover, Deadline reported in 2020 that Ripa and Consuelos were in the works to produce "Mexican Gothic," a horror-infused drama series based on author Silvia Moreno-Garcia's bestselling book of the same name.