The Shady Side Of Miley Cyrus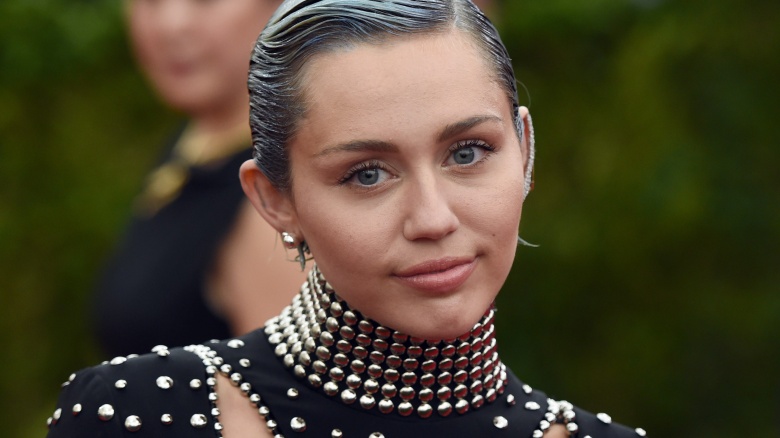 Getty Images
Remember when Miley Cyrus appeared on the cover of Vanity Fair in 2008 and it was the most controversial thing ever? Yeah, she's come a long way from her Hannah Montana days. The former Disney starlet had a broken engagement, shot a ton of nude photo spreads, went through an "urban" phase, and made plenty of drug references in her songs since her squeaky clean days at Disney. She's garnered a ton of controversy, some of which was well-deserved, because, well, she doesn't always do the right thing. Here are the shadiest sides of Billy Ray Cyrus' little girl.
Beef with Selena Gomez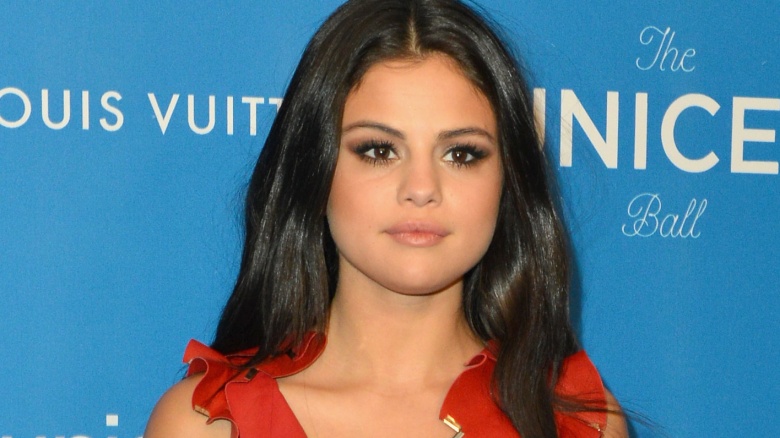 Getty Images
Miley Cyrus dated Nick Jonas from 2006 to December 2008. After their split, Jonas took up with fellow Disney darling Selena Gomez about a month later, causing Cyrus to throw Gomez shade at every chance. It began with a video making fun of Gomez and her then-BFF Demi Lovato in July 2008, but the jests didn't end there. Even when Gomez and Jonas split, Cyrus continued to take shots at the "Good for You" singer, grinding on Gomez's longtime boyfriend Justin Bieber during a performance in 2010, and then grinding on a cardboard cutout of Gomez during another performance in 2014. Based on her frame, it may have been the real Selena.
Obsession with weed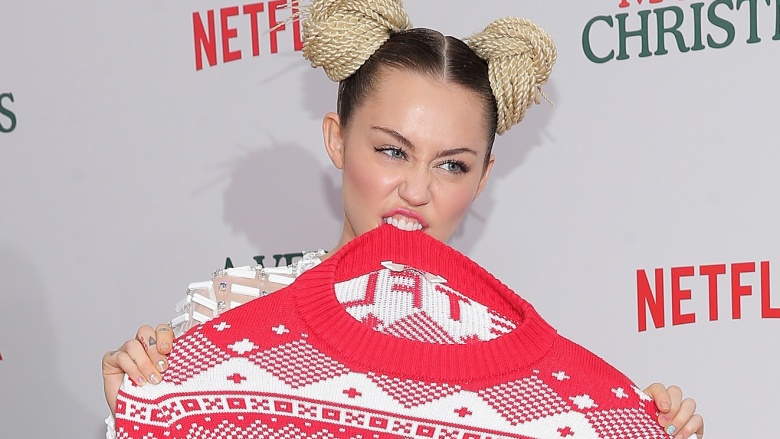 Getty Images
Cyrus' penchant for pot is well-documented, dating back to her salvia-smoking days in November 2010. In November 2011, she boasted about getting a Bob Marley birthday cake because she's such a self-proclaimed stoner. Since then, she's been spotted wearing marijuana leaves on nearly every garment she owns, smoking up onstage at the MTV Europe Music Awards in 2013, and bragging, "Yeah I smoke pot" in her 2015 song, "Dooo It!" Seriously? It's legal in a bunch of states already, and we get the point.
Bullying Demi Lovato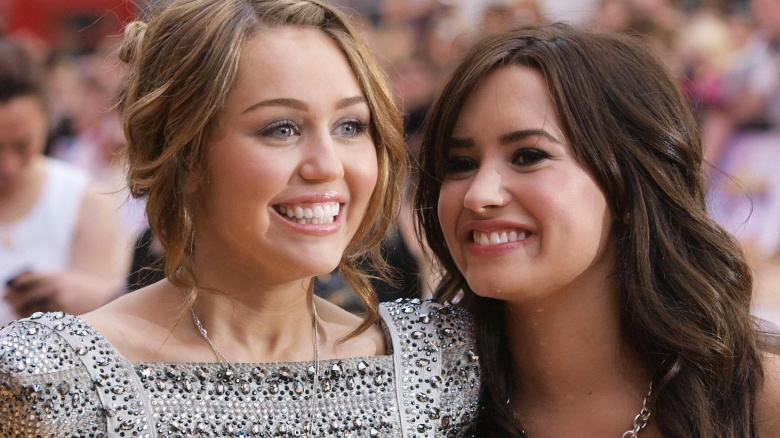 Getty Images
Demi Lovato has been open about her struggles with sobriety, self-harm, and bipolar disorder, so it's only natural that she wouldn't want to associate with anyone who may trigger any of those issues. In December 2013, Cyrus' best friend and assistant, Cheyne Thomas, posted a video mocking Lovato's struggles. Lovato was furious at Cyrus for not keeping Thomas in line and tweeted, "You are who your friends are."
Blatantly jacking Kesha's swag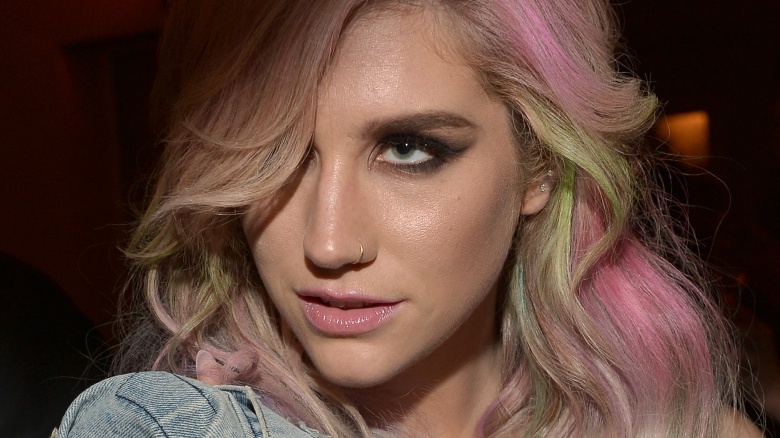 Getty Images
Cyrus' career from 2012 to the present is ripped directly out of Kesha's playbook. When Kesha hit the scene in 2010, she was a hard-partying hip-hop lover with a gold tooth she wore proudly. By the time Warrior was released in November 2012, she'd adopted a bit of a flower child look and began hanging out with the Flaming Lips' Wayne Coyne, even recording features for the band. Cyrus did the same, just way after Kesha did.
In 2011, Cyrus began her transformation from Pilates-loving, lowkey starlet to party girl. In 2012 and 2013, Cyrus adopted her so-called "urban" identity, taking Kesha's love of hip-hop to an extreme with the aforementioned grills, twerking, and features on rap songs. By 2015, Cyrus began traipsing around with Coyne and started releasing the type of music Kesha wanted to do before Dr. Luke's legal drama prevented it. Coyne himself told Radio.com, "[Miley Cyrus] doesn't have a dilemma like Kesha did...But the stuff that we did together [with Kesha] was just spectacular."
Cultural appropriation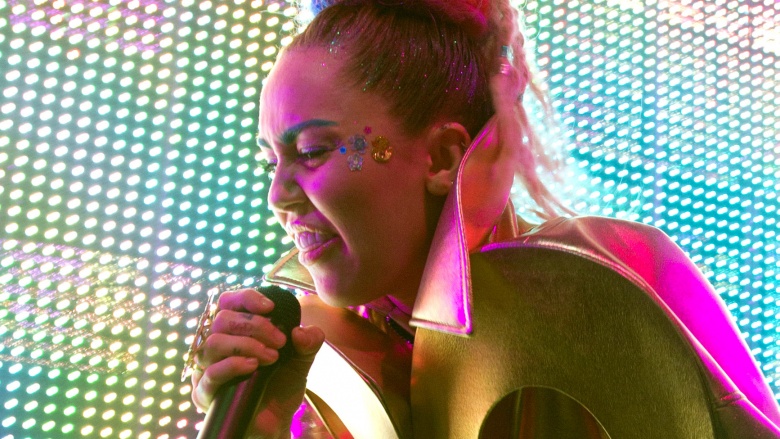 Getty Images
In Cyrus' "We Can't Stop" video, the singer faced criticism for her poor attempts at twerking with African-American women in the background, allegedly being used as accessories. Songwriters Rock City told Vibe, "When you listen to the Miley Cyrus record that we did, it's not ratchet but it definitely has a lot of urban feel to it. She was like, 'I want urban, I just want something that just feels black." At the 2015 MTV Video Music Awards, she wore dreadlocks without a hint of irony. Critics pointed out that while Cyrus is comfortable appropriating certain aspects of so-called black culture, like twerking and grills, she still supports the "All Lives Matter" counter to the Black Lives Matter movement.
Beef with Nicki Minaj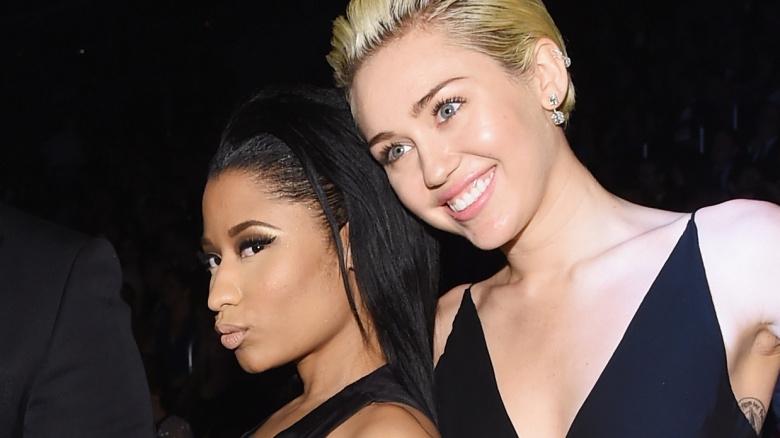 Getty Images
In July 2015, Nicki Minaj and Taylor Swift had a small feud when Swift passive-aggressively responded to one of Minaj's tweets complaining about the lack of diversity in the MTV Video Music Awards nominees. After Minaj and Swift kissed and made up, Cyrus inexplicably inserted herself into the situation, telling the New York Times, "What I read sounded very Nicki Minaj, which, if you know Nicki Minaj is not too kind. It's not very polite...I know you can make it seem like, 'Oh I just don't understand because I'm a white pop star.' I know the statistics. I know what's going on in the world...If you want to make it about race, there's a way you could do that. But don't make it just about yourself." When Minaj called Cyrus out during her own acceptance speech, Cyrus tried to deflect, stammering, "Hey, we're all in this industry. We all do interviews and we all know how they manipulate s***." Please, there was no way to manipulate that and make it sound good.
Exploiting her dating life for publicity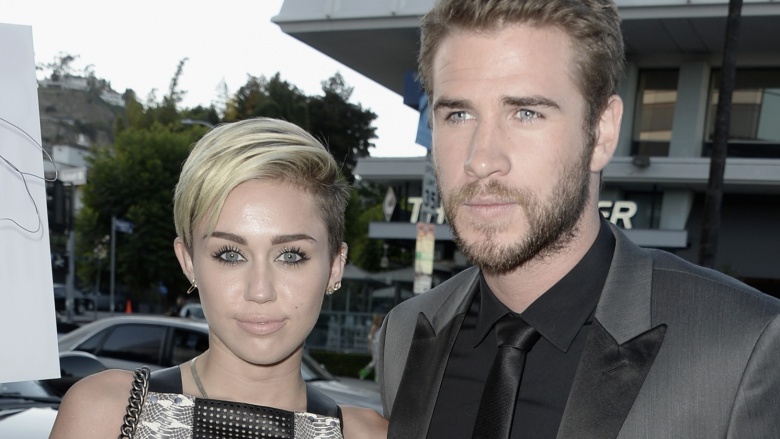 Getty Images
Snoop Dogg accidentally revealed to the press that Liam Hemsworth and Cyrus split in April 2013. That was way before they actually announced their breakup that fall, but both parties reportedly wanted to save face for the media, especially with Hemsworth's movies coming out. She continued the attention-seeking trend in 2015 when she was spotted hooking up in public—outside—with Victoria's Secret model Stella Maxwell, even ramping up the X-rated PDA when TMZ cameras spotted them.
Changing identities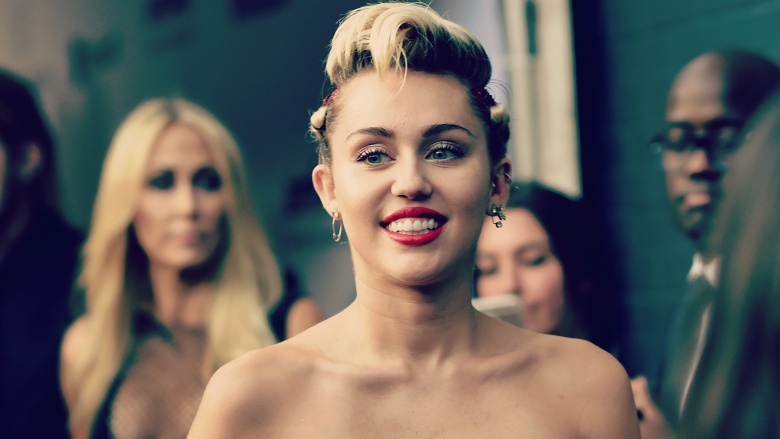 Getty Images
Of course, Cyrus isn't Hannah Montana in real life. Still, she tries very hard to convey who she really is, but that changes fairly often. She was a smoky-eyed sexpot in her Can't Be Tamed era in 2010. By 2013, she decided to be what she considered "urban," by wearing grills, rapping, constantly trying hard (and failing) to twerk, and claiming Rihanna cast-offs like "We Can't Stop" as her own. Sometime between then and 2015, Cyrus decided she was a "dirty hippie." Expect her to turn into a Stepford Wife by the end of the decade.