Chrissy Teigen Gets Real About 'Drinking Too Much'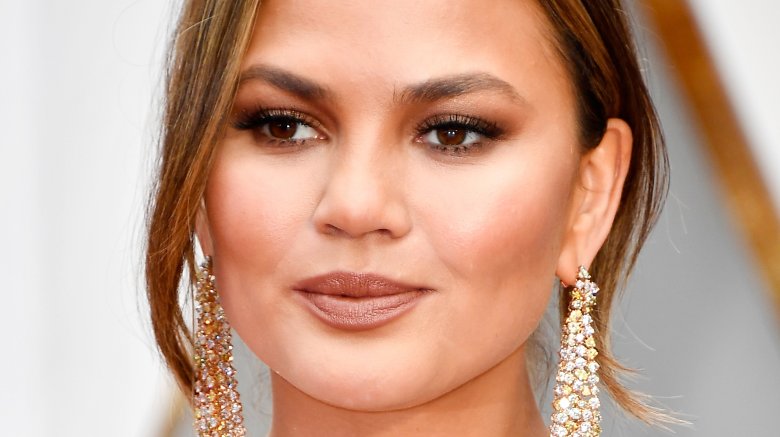 Getty Images
The model and famed cookbook author opened up about why she's decided to stop drinking alcohol.
In an interview with Cosmopolitan, Chrissy Teigen revealed that, after going to a wellness retreat in Bali between vacations with husband John Legend and daughter Luna, she became aware of her bad drinking habits. "I was, point blank, just drinking too much," the 31-year-old told the magazine. "I got used to being in hair and makeup and having a glass of wine. Then that glass of wine would carry over into me having one before the awards show. And then a bunch at the awards show."
She continued, "And then I felt bad for making kind of an ass of myself to people that I really respected. And that feeling, there's just nothing like that. You feel horrible. It's not a good look for me, for John, for anybody."
Teigen also noted that her family has a history of alcohol abuse. And, since she'd been on medication to treat her postpartum depression, she realized that "alcohol is like the least thing that helps."
Fortunately, when Teigen abstained from alcohol during her retreat, she noticed that she'd didn't miss drinking much at all. Describing the experience as "really, really wonderful," Teigen said, "I would wake up feeling amazing. My skin felt amazing. I was just so happy."
And, though she'd previously thought "it was kind of nutty to have to go totally sober," Teigen now understands why people choose to live a dry life.
"I don't want to be that person," she said. "I have to fix myself."
While Teigen's taking steps toward becoming an even better version of herself, let's rewind and remember just what the Lip Sync Battle co-host was like before she found fame.