Simone Biles Has A Boyfriend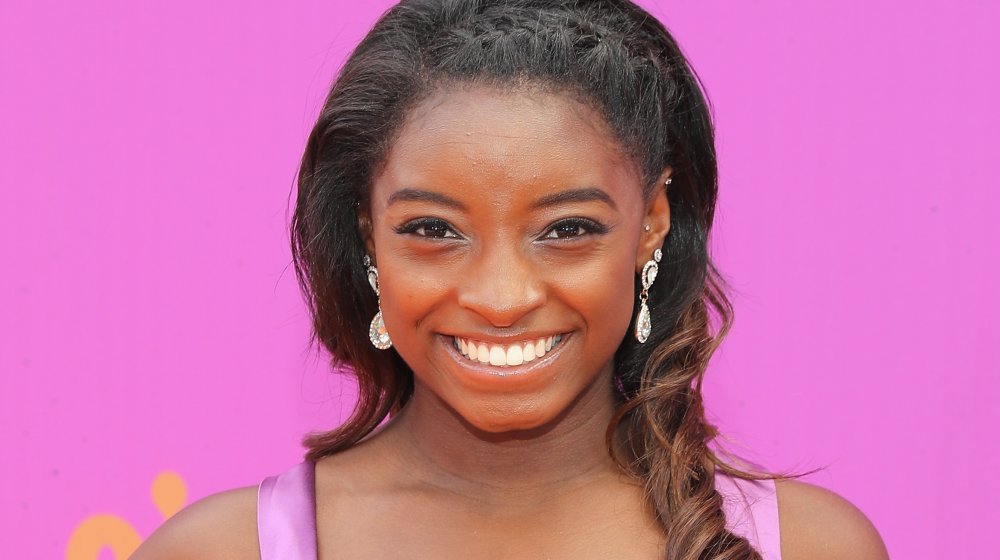 Getty Images
Awww.
Olympic champion Simone Biles is dating fellow gymnast Stacey Ervin, People magazine has confirmed.
The confirmation came after the adorable gymnast, 20, posted a photo to Instagram in which she was seen wrapping her arms around a mystery man. "Always smiling with you," the caption read (via Teen Vogue).
Ervin, 23, also shared similar sentiments on his Instagram, writing, "Words cannot express how incredibly proud I am of you, all you've accomplished & how well you carry yourself. You make me feel like I am the luckiest man alive. Congratulation on your induction to the USA Gymnastics Hall of Fame! I can't wait to see what the future has in store."
It's unclear when the couple actually started dating. As People notes, the four-time Gold medalist told Entertainment Tonight in April 2017 that she's never had a boyfriend and had only been on one proper date in her life.