Rapper Mystikal Faces Rape Charges, Surrenders To Shreveport Authorities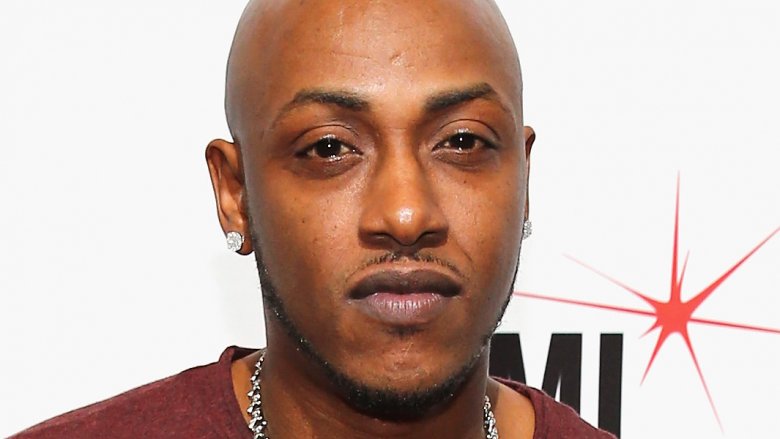 Getty Images
The rapper Michael Lawrence Tyler, better known as Mystikal, turned himself in to the Caddo Correctional Center in Shreveport, La. yesterday after being charged with first-degree rape, according to KSLA. 
Tyler, 46, along with another man, Averweone Holman, 23, who was recently arrested in Texas, were sought in connection with an assault that occurred at a Shreveport casino, following a stop for Tyler's "Legends of Southern Hip-Hop" show. 
KSLA was actually present when Tyler reported to police. When asked why he was there, the "Danger" rapper said, "I'm turning myself in right now." When asked why, he said, "To get the business rectified, you know, get this behind me, man." 
A woman, Tenichia Wafford, 42, is also sought in connection to the case. She is accused of trying to "convince the victim to drop the charges" against Tyler and Holman. She faces "a charge of accessory after the fact to first-degree rape."
TMZ reports that a "member from Mystikal's camp" says that "the charges are completely bogus and he plans to plead not guilty." 
Tyler was convicted of a similar crime in 2004. According to MTV, Tyler was sentenced to six years in prison for sexual battery, relating to an incident in which he allegedly "threatened to turn his former hairstylist into police for cashing $80,000 worth of unauthorized checks from the rapper's bank account if she did not have oral sex with him." 
Tyler was released from prison in January 2010, upon which he had to register as a sex offender and was placed on probation for five years. 
Tyler and Holman are each being held on a $2 million dollar bond.