The Academy Makes Eyebrow-Raising Claim About Will Smith's Behavior Post-Slap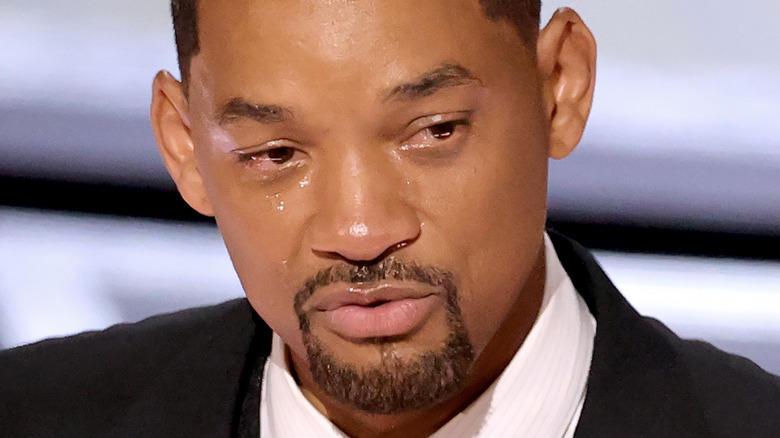 Neilson Barnard/Getty Images
From slap to suspension? Following the 2022 Oscars, Will Smith might now be facing the end of his time within the Academy of Motion Picture Arts and Sciences after slapping comedian Chris Rock onstage. 
During the Oscars ceremony, Rock made a joke regarding Will's wife, Jada Pinkett Smith, starring in a G.I. Jane sequel — a joke referring to Jada's shaved head. Following the joke, the cameras flashed to Will laughing, while Jada rolled her eyes, clearly unhappy with the joke, per The Guardian. Rock continued with his set, but moments later, Will could be seen walking up the stage to slap Rock, leaving everyone in the audience and at home wondering if it was real or staged.
Will subsequently returned to his seat and repeatedly yelled at Rock to keep Jada's name out of his mouth. Now, days later, the Academy of Motion Picture Arts and Sciences has quickly convened to discuss Will's behavior and whether or not any disciplinary action should be taken, per Deadline, while also revealing the steps they took immediately following the onstage altercation.
The Academy claims they attempted to remove Will Smith after the slap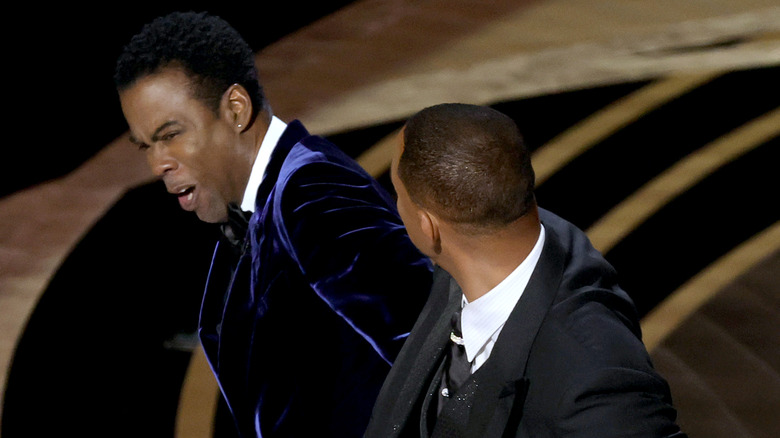 Neilson Barnard/Getty Images
After Will Smith slapped Chris Rock, the Academy of Motion Picture Arts and Sciences says they attempted to have Smith removed from the ceremony — a claim the "King Richard" star denies.
"While we would to like to clarify that Mr. Smith was asked to leave the ceremony and refused, we also recognize we could have handled the situation differently," the Academy said in a statement, per Deadline. Since the slap, the Academy has maintained that it will take a few weeks to review the situation and determine further action. The Academy then continued by saying that the board will meet on April 18 to discuss the situation, possibly suspending, expelling, or sanctioning Smith from the Academy. Smith is allowed to provide a written response to be read to the board. 
As for Smith, while the actor did not directly address his actions in his speech for Best Actor, the star took to Instagram on March 28 to apologize, saying his behavior was unacceptable and inexcusable. While Rock has yet to speak out himself, hosts Wanda Sykes and Amy Schumer have said the situation left them both traumatized, per People. Since the incident, the Academy has also apologized to Rock.