Blac Chyna's Baby Daddy Drama Keeps Getting Messier And Messier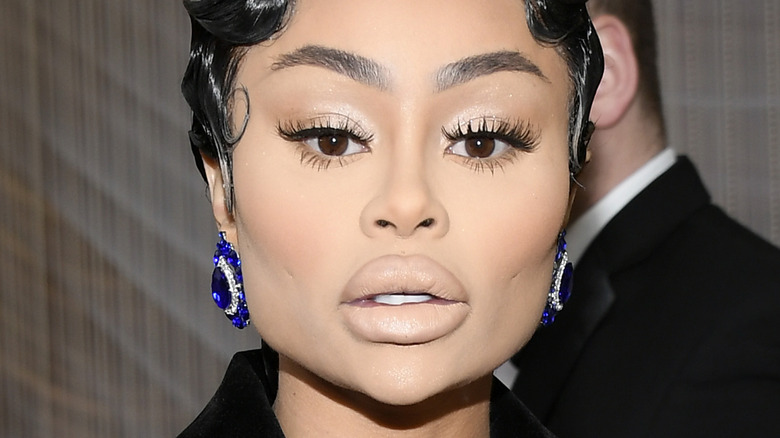 Kevork Djansezian/Getty Images
It's the battle of the baby daddies. Rob Kardashian and Tyga have something to say about their children and the internet was shocked to find out new details about how much time they really spend with them. According to Life & Style, Blac Chyna dated the "Taste" rapper for a few years before welcoming their son King Cairo in 2012. And. four years later, the world was shocked when Chyna and Rob announced they were expecting a daughter together, who they named Dream. 
The drama that came with their unusual relationship — including their ongoing legal battles — often played out all over social media. According to Vanity Fair, Rob and Chyna agreed to joint custody in 2017, although both parents failed to follow the guidelines set in place. However, in 2020, a source confirmed to Page Six that the former couple came to another agreement and this time each parent would alternate weeks to have custody.
Despite what was put in place, it appears custody agreements might have changed once again with both her kids. 
Tyga and Rob Kardashian clap back at Blac Chyna's child support claims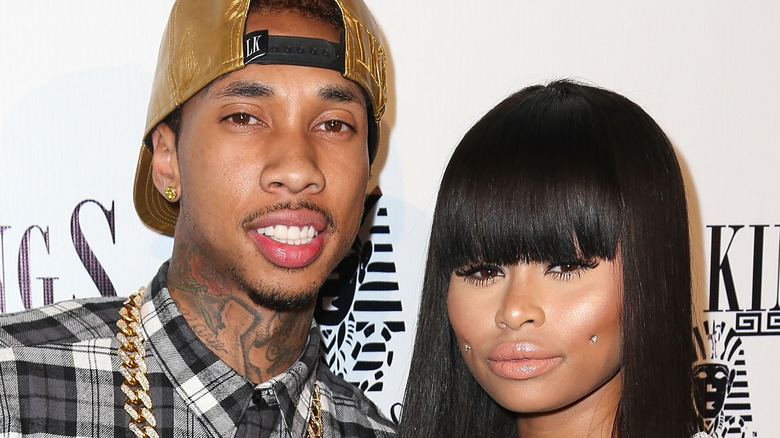 Imeh Akpanudosen/Getty Images
Maybe Blac Chyna should have sat this one out. The model and reality television star took to social media on March 30 to blow off steam about having to give up some of her prized possessions because she is raising her kids on her own with no support. "Yesterday I had to give up 3 of my cars ...my reasons... morals, beliefs, being a single mother, no support I'm a MAMA," she tweeted. She added that she wasn't getting any financial help from her children's fathers, writing, "Single no support child support." 
However, when the Shade Room posted Blac Chyna's tweets, both Tyga and Rob commented quickly thereafter to refute her claims. "I pay 40k a year for my son school & he lives w me mon- sat. Why would I pay child support lol," the "Ayo" rapper wrote, leaving fans stunned at the revelation that Chyna apparently only had her son King one day a week. But, when Rob also chimed in on how often he has Dream, the internet began to side with the dads. "I pay 37k a year for my daughter's school. I handle every single medical expense. I pay for all her extracurricular activities," Rob commented. "I have my daughter from Tuesday-Saturday. Why would i pay child support lol" 
Although Chyna hasn't responded yet, fans didn't seem to have much sympathy. "Some people have no cars Chyna you'll be okay," one person wrote.