Elizabeth Olsen Shares Valuable Advice From Big Sisters Mary-Kate And Ashley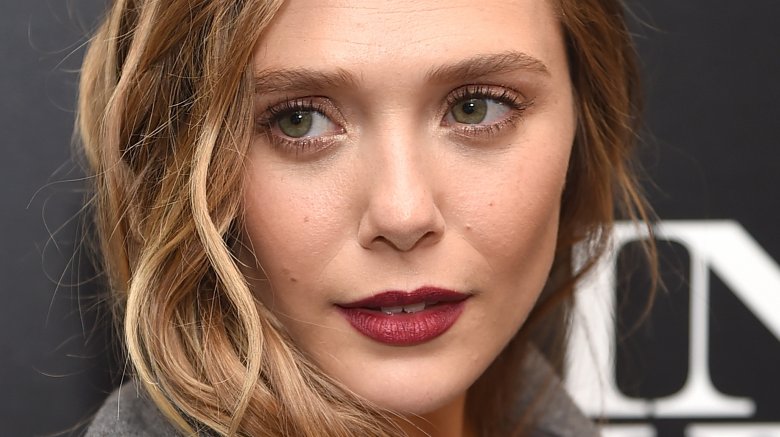 Getty Images
Not every celebrity has the advantage of having two older siblings to turn to for help navigating Hollywood and the entertainment industry.
But Elizabeth Olsen isn't just any A-lister. She's the little sister of, arguably, the most famous twins in the world, Mary-Kate and Ashley Olsen, stars of Full House and countless movies. And, luckily for her, Elizabeth's received some valuable advice over the years from the actors-turned-designers.
Speaking with Modern Luxury for their September 2017 issue (via People), Elizabeth revealed that she didn't always know just what to say to reporters. "I was not caring what I was saying [in interviews] because I'd assumed no one would read it," the Wind River actress admitted. Fortunately, Elizabeth's sisters knew when to step in and teach their baby sister a lesson.
"They'd say, 'You know, even if you don't think anyone's going to read this article, someone might pull the quote later for [something else].' It's all part of how you hope someone interprets you, and how they frame who you are and the work you do," she recalled. "They're very tight-lipped – notoriously so."
But at 28 years old, Elizabeth appears to be much more careful with her choice of words—though she doesn't quite hold everything back like her sisters. In the same interview, the Avengers star revealed that she's currently in the process of renovating her first house—and there's a room in particular that has caught her attention.
"I was also thinking, 'There's this small room upstairs, which would be good for a kid,'" she told the magazine. "I don't know where things will lead, but I do think about it in that way: 'I think I could raise kids here.'"
Maybe the timing will work out perfectly and Elizabeth can raise her future child with Mary-Kate. After all, as Nicki Swift previously reported, Mary-Kate's about ready to become a mother.