New Dad Ian Somerhalder Gushes Over Wife Nikki Reed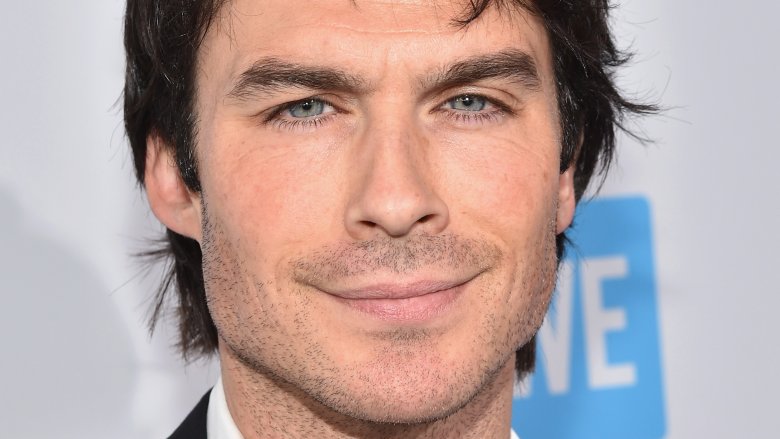 Getty Images
Nothing can keep the Vampire Diaries star from praising the mother of his child—not even his own self-imposed break from social media.
On Monday, Aug. 21, 2017, Ian Somerhalder took to Instagram to gush over his wife, Twilight actress Nikki Reed, who recently gave birth to their first child.
Sharing a series of photos from Reed's Fit Pregnancy and Baby cover shoot, Somerhalder, 38, wrote, "Just a quick note to you my beautiful wife. You are briefly napping on the other side of the room after being an amazing mom all night so you'll read this when you wake... seeing these images reminds me of those amazing 9 months that you sacrificed your whole being to grow our little one. The kindness, the beauty and organic nature of these photos makes me so very proud."
He continued, "You brought such fun and such power into our lives being pregnant but you literally brought the word sexy into pregnancy, we all see it. Thank you for being my partner in this life and thank you for inspiring not just me but all others who read, hear or see what your soul gives us."
How sweet!
As Nicki Swift previously reported, Somerhalder and Reed welcomed daughter Bodhi Soleil on July 25, 2017. Both parents have since, presumably, been focused on caring for the newborn bundle of joy, taking a break from the outside world as Reed had announced in her Fit Pregnancy and Baby interview.
"We'll take the baby's first month for ourselves. After the baby arrives, we're doing one month of silence. Just the three of us, no visitors, and we're turning off our phones too, so there's no expectation for us to communicate," Reed, 29, told the magazine. "Otherwise, every five minutes it would be, 'How are you feeling? Can we have a picture?' You don't get those first 30 days back, and we want to be fully present."
Somerhalder almost made it to the full 30-day mark, but it sounds like he just couldn't keep his love for his wife and new child all to himself.
But to be fair, Reed technically broke their agreement first, sharing a silly photo of her husband watching the solar eclipse on Monday, Aug. 21.