This Is Who Former NCIS Star Sasha Alexander Is Married To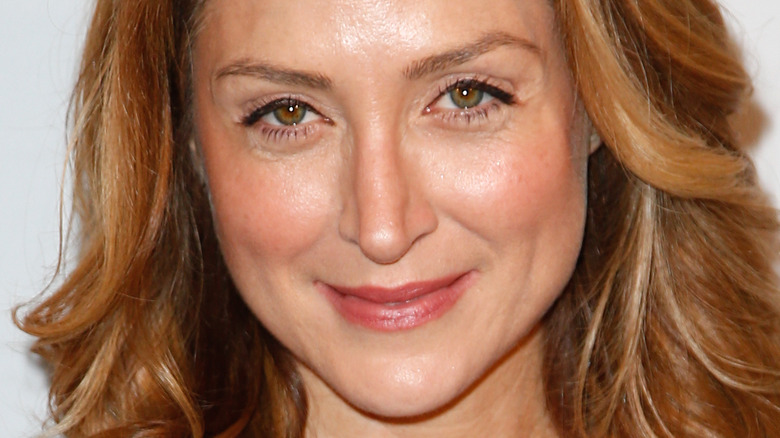 Debby Wong/Shutterstock
Sasha Alexander's crime-solving skills on screen propelled her to fame, both as Special Agent Kate Todd in the early seasons of the hit police procedural "NCIS" and as Chief Medical Examiner Dr. Maura Isles on TNT's crime drama "Rizzoli & Isles." Despite being among the main cast introduced during the pilot in September 2003, Alexander left "NCIS" in 2005 after two seasons due to burnout. "People don't realize that on a network show, you make 24 episodes a year — that's 10½ months a year, 17 hours a day. It's hard core," the actor told TV Guide in 2012.
Showrunner Donald P. Bellisario understood where she was coming from and didn't hold it against her, even though he was in the middle of writing the Season 2 finale and ready to go on vacation to Australia. "Sasha came in two days before I was to leave, and with tears in her eyes, she said, 'I just can't work this hard,'" he told the Chicago Tribune in 2005. So Bellisario killed off the beloved Todd, sending shockwaves across the wide and vast "NCIS" fanbase.
Leaving "NCIS" allowed Alexander to find balance between her professional aspirations and personal life. "I didn't want to wake up and be in my forties and go, 'Oh, my gosh!'" she told TV Guide. A year after leaving "NCIS," Alexander became a mom, according to People. And the year after, she got married to her beau, who despite being European is very much Hollywood royalty.
Sasha Alexander is married to Sophia Loren's son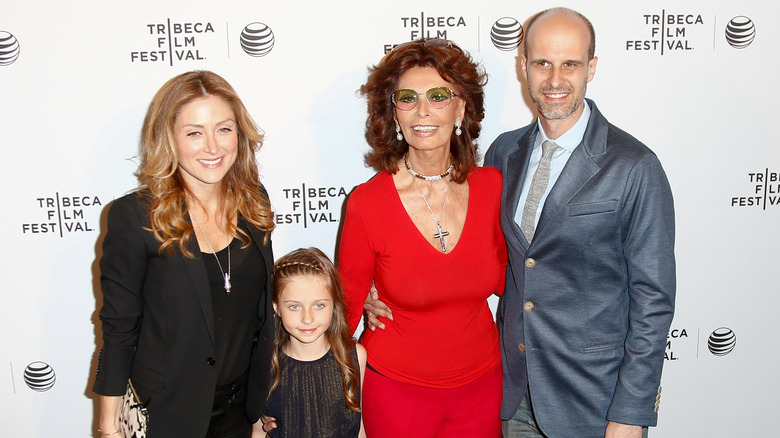 Debby Wong/Shutterstock
Sasha Alexander met Edoardo Ponti — the youngest son of the Italian-born Hollywood legend Sophia Loren and Italian producer Carlo Ponti Sr. — in the late '90s, when they were both studying film at the University of Southern California, she told USC's School of Cinematic Arts in 2014. "We were both editing our films and I remember passing him in the hallways. We didn't actually date until years after we left school," Alexander said. But Alexander's mother had been impressed by the young man even back then. "[She] came home and said, 'I met the loveliest guy at school. You should go out with a great guy like that,'" she said on "The Talk" in 2012.
Alexander laughed it off, but they crossed paths again several years later. "We bumped into each other and the rest is history," Edoardo told USC. They wed in August 2007, a date Alexander often celebrates on Instagram. "You always make me feel like your new girlfriend," she wrote in 2019, sharing a photo of them in Puglia, Italy.
Edoardo followed in his iconic parents' footsteps. In 2021, Edoardo's Netflix original film "The Life Ahead," starring his mother in the lead role, was nominated for a Golden Globe for Best Foreign Language Film. And Alexander couldn't have been more proud of her husband. "This has been a labor of love for our family & he worked so hard to bring this to the world," she gushed on Instagram.
Sasha Alexander and Edoardo Ponti live in a multicultural household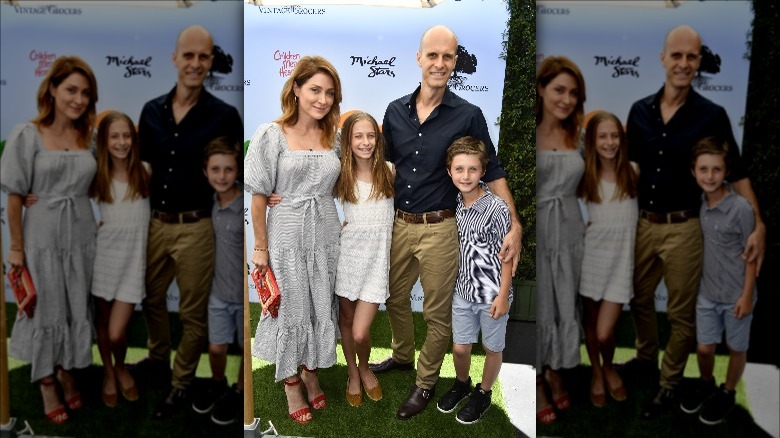 Frazer Harrison/Getty Images
Sasha Alexander and Edoardo Ponti welcomed their first child — a daughter named Lucia Sofia (yes, after grandma Sophia Loren, whose birth name is spelled with an F) — in May 2006, People reported. They added a son, Leonardo Fortunato (who shares his middle name with grandpa Carlo Ponti Sr.), five years later, in January 2011, according to People. Both children were born in Geneva, Switzerland, where Edoardo was also born and raised, according to an interview with University of Southern California. As such, Lucia and Leonardo grew up speaking French, Alexander said on "Conan" in 2015. 
But Edoardo is also Italian, so he speaks his mother tongue with his children. Alexander herself is also multilingual. The daughter of Serbian immigrants, the actor was raised speaking both English and her parents' first language, she told Conan O'Brien. "I like to sing Serbian songs to my kids because they're really cute and I grew up on them," she said. Speaking four languages fluently by the time you learn what talking even means is certainly an advantage!
Edoardo and Alexander, who live and raise their children in Los Angeles, are both family-oriented and cherish what Lucia and Leonardo have brought to their life. In fact, Edoardo believes Lucia and Leonardo enhanced his filmmaking. "You're not taking anything away from one part of you when you focus on another facet of your life. Each facet feeds into the other, deepens the whole," he told USC.