Valerie Bertinelli Was Beyond Emotional At The Grammys Over Her Son Wolfgang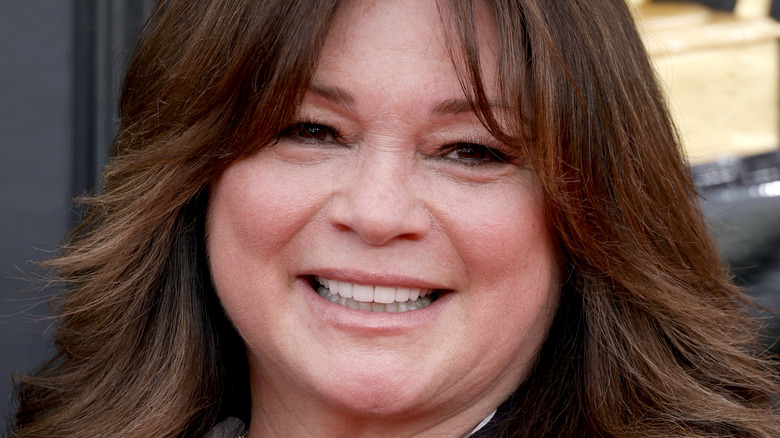 Frazer Harrison/Getty Images
We think that awards shows should always be all about the love — whether you're accepting an award, losing an award, or just supporting a friend or family member. And we can't lie, we saw a lot more love at the 2022 Grammys than we did at the 2022 Oscars. In particular, we saw plenty of love between parents and their kids at the Grammys. Olivia Rodrigo thanked her mom and dad in her acceptance speech for the best new artist award, John Legend and Chrissy Teigen brought their two little ones to watch their dad perform, and Valerie Bertinelli nearly broke down in tears while talking about her son Wolfgang Van Halen's nomination. 
Wolfgang, who is 31, is Bertinelli's son with the late Eddie Van Halen, according to Entertainment Tonight. Wolfgang clearly inherited his father's musical talent, and was nominated for his first Grammy for Best Rock Song for "Distance," which he wrote for his late, great dad. "The first person I wanted to call after Wolfie, was Ed, 'cause Ed was beyond the moon proud of Wolife," Bertinelli recalled of finding out about her son's big nomination on "The Kelly Clarkson Show." She added, "I wish he was here." Ahead of the ceremony, Bertinelli gushed with pride over her son's accomplishment.
Valerie Bertinelli went full mom mode at the Grammys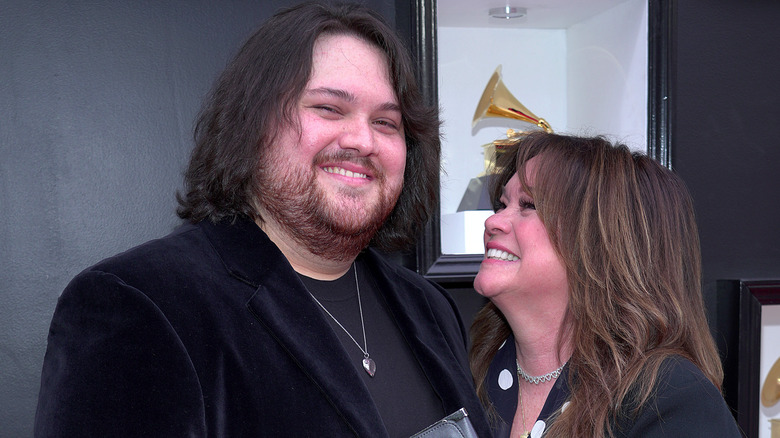 Kevin Mazur/Getty Images
Valerie Bertinelli brushed away tears on the Grammys red carpet when talking to Entertainment Tonight alongside her Grammy-nominated son Wolfgang Van Halen. When asked what his dad, Eddie Van Halen, would have thought about seeing his son's first Grammy nomination, Wolfgang said Eddie would have been "losing his mind," on the one hand, but would also be totally unsurprised "because that's how much he believed in me." His proud mama nodded along, with Bertinelli sharing, "It is really emotional. I mean the song that Wolfie wrote is just such a stunning, gorgeous song and it's really beautiful that he was honored for it." Going into full proud mom mode, she continued, "And for songwriting because that is the first thing that really stuck out to me, was like, 'Wolfie! You are a songwriter.' That is the hardest part about being a musician."
Wolfgang didn't win the Grammy in the end, but he seemed pretty zen about it, later posted on his Twitter, "We came, we saw, but we did not conquer and that's ok! I got to have a wonderful night with the two most important women in my world." Wolfgang also said it was an honor to be nominated in the same category with artists he has always admired, adding, "Pop didn't win the first time he was nominated too, so it looks like I'm following in his footsteps quite nicely." Trophy or no trophy, Wolfgang will always be a winner in his mom's eyes!