Shahs Of Sunset Star Mike Shouhed Was Just Arrested For A Serious Crime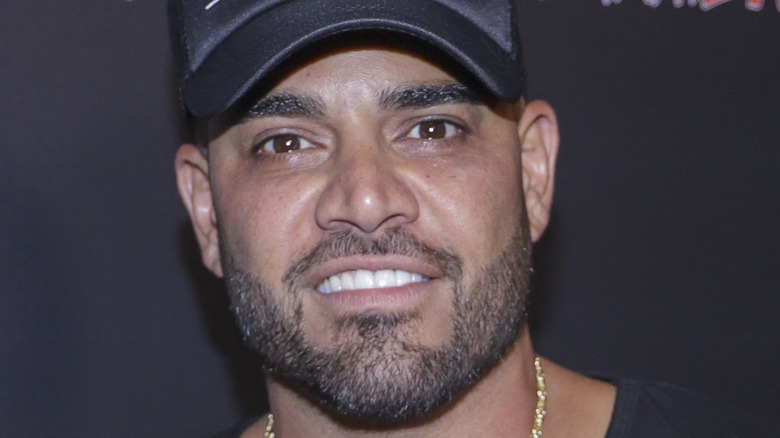 Achim Harding/Getty Images
Fans of the Bravo reality series "Shahs of Sunset" know that many of the cast members have troubled histories, including Mike Shouhed. But, while we know that Mike has been through more than his fair share of ups and downs in his life, we were still pretty shocked to learn of the fact that he was just arrested for a very serious crime. 
Many years after his divorce with ex-wife Jessica Parido, Mike appeared to find happiness again with Paulina Ben-Cohen after three years of dating. The couple officially announced their engagement during the "Shahs of Sunset" Season 9 reunion show, according to People, and it appeared to be a happy ending after the two weathered a cheating scandal, where Paulina found sexts between Mike and another woman. 
Now, with the news of Mike's arrest, we have to wonder how much more we didn't know about the reality star and his relationships. 
Mike Shouhed has been arrested on charges of domestic violence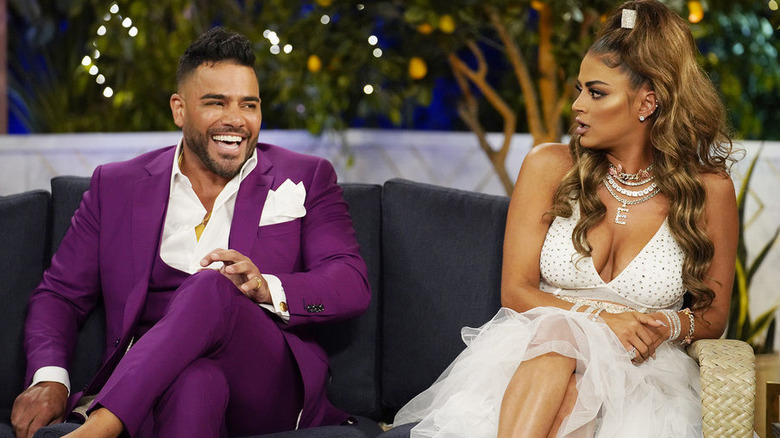 Casey Durkin/Bravo
According to Page Six, Mike Shouhed was arrested for domestic violence on March 27. The Los Angeles Police Department told the outlet that he was arrested for "intimate partner violence with injury," which means there was a "visible injury" on the victim. However, we don't know for sure if this incident involved Mike's fiancee Paulina Ben-Cohen. Page Six also reported that Mike's attorney, Alex Kessel, said in a statement that Mike denies the allegations, though the "Shahs of Sunset" star hasn't posted anything personally to his social media accounts. 
We have seen Mike exhibit some potentially troubling behavior before, such as when his altercation with another "Shahs of Sunset" star, Destiney Rose, appeared to get physical in one episode of the show, via the Daily Mail. Later, on Twitter, Mike appeared to agree with a fan who said another "Shah," Reza Farahan, was attempting to falsely portray Mike as a "woman beater" on the show, according to Reality Blurb. 
We'll just have to wait for more details to get the full story. 
If you or someone you know is dealing with domestic abuse, you can call the National Domestic Violence Hotline at 1−800−799−7233. You can also find more information, resources, and support at their website.